T.O. Film Office explores ways to ease future demand for crews, space
Film commissioner Marguerite Pigott says the Film Office is working with other commissions to ensure "as seamless a production experience as possible" when filming resumes.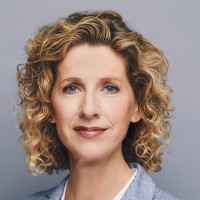 The Toronto Film Office says it is working on various strategies to coordinate the influx of competing film crews and the high demand for shooting space when production eventually resumes.
In a COVID-19 update issued on Monday (April 27), the Office said it is "coordinating with new business partners, creating additional parking locations, and new space for the resumption of business," as well as revising its safety guidelines so they are consistent with other jurisdictions.
In terms of how to deal with a high volume of productions resuming at the same time, the Film Office said it is currently "speaking with internal departments and local businesses about new opportunities and spaces for our crews. Our conversations have been positive to date and our stakeholders look forward to working with us upon return."
However, the Film Office did not speculate on when that return-to-work date might be, stating that it does not have a timeline and the decision is not within its control.
At the beginning of the month, the Toronto Film Office said it would not issue film permits while safety restrictions and public health orders were still in place, meaning production is unlikely to resume before June 30. The Film Office reiterated that it would not be issuing film permits, even for small crews, until Toronto Public Health have said it is safe to begin doing so once more.
Nationally, around $2.5 billion in production spending will be put at risk if the production shutdown continues until June 30, according to projections released by the Canada Media Producers Association (CMPA) last week.
Industry committee working to define safety protocols
In addition, the Toronto Film Office told Playback Daily it is collaborating with unions and producers to define safety protocols through group called "Section 21 Film and Television Health and Safety Advisory Committee."
The committee is a partnership between producers, unions and government to draft safety guidelines on an ongoing basis.
"Further to this, the Toronto Film Office has been in touch with other Film Commissions, and will work with them at municipal and provincial levels to ensure there is consistency across jurisdictions, so that producers and their casts and crews will have as seamless a production experience as possible," said Marguerite Pigott (pictured above), film commissioner and director of entertainment industries, City of Toronto, in a statement issued to Playback Daily.
Image: Unsplash