In brief: Canadians among SXSW virtual fest with Amazon
Carol Nguyen's short and more are set for Prime Video presents the SXSW 2020 Film Festival Collection, while Hollywood Suite and Stronger Together, Tous Ensemble expand.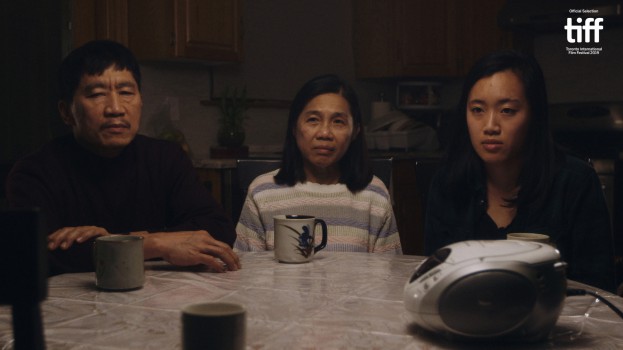 Still Wylde, No Crying at the Dinner Table among SXSW Amazon online collection
Following South by Southwest's (SXSW) cancellation, Amazon Prime Video has teamed up with the Austin, TX festival to launch Prime Video presents the SXSW 2020 Film Festival Collection, a free online film festival on the platform.
Running from April 27 to May 6 in the U.S., the collection – which is available in front of the Amazon Prime Video paywall for all U.S.-based users with a free Amazon account – features a total of 39 films. Filmmakers who chose to opt-in to the event will receive a screening free for streaming their film over the 10-day period, according to a previous press release.
All told, the initiative will see Canadian shorts such as writer/director Ingrid Haas' Still Wylde (Canada/U.S.); director Charlie Tyrell's Broken Orchestra (Canada/U.S.); writer/director Nicole Bazuin's Modern Whore; and director/producer Carol Nguyen's No Crying at the Dinner Table (pictured) take part. Last month, Nguyen was announced as the winner of SXSW's Documentary Shorts Jury Award, while Regret director Santiago Menghini walked away with the festival's Midnight Shorts Jury Award.
Additionally, on the Episodic front, Prime Video presents the SXSW 2020 Film Festival Collection will feature showrunner/director/producer Jay Cheel's five-part Shudder docuseries Cursed Films and Tales from the Loop (Canada/U.S.) from showrunner Nathaniel Halpern and director Mark Romanek.
Hollywood Suite extends to Quebec
Cogeco TV has expanded access to Hollywood Suite's four HD channels, as well as its VOD service and GO streaming app, to its customers in Quebec. The channels were previously only available to Cogeco customers in Ontario. The channels will be available to Quebec customers in free preview until May 21. "We are thrilled to work with Cogeco to bring Hollywood Suite to the Québec market," said David Kines, Hollywood Suite president and co-founder, in a statement. The film-focused broadcaster launched its first-ever original series at the end of 2019 with its four-part docuseries Film in Review.
Stronger Together, Tous Ensemble increases to 90 minutes, adds new broadcasters, talent
COVID-19 charity special Stronger Together, Tous Ensemble has expanded to 120 platforms across TV, streaming services and radio, and upping its run-time to 90 minutes as additional talent join the cause. Produced by Insight Productions, Bell Media Studios and CBC, the special was originally announced as a joint broadcast between CBC, Corus Entertainment, Bell Media and Rogers Sports & Media. That list has expanded to include ATN, APTN, Blue Ant Media, WildBrain, Hollywood Suite, NTV, OUTtv, Stingray, Super Channel and Unis TV. Some of the new additions to the lineup include Justin Bieber, Ryan Reynolds, Kiefer Sutherland, Avril Lavigne, Serge Ibaka and the cast of Schitt's Creek. The special airs Sunday (April 26) at 6:30 p.m. local time/7 p.m. NT.
Blue Ice Docs launches online streaming service
Toronto-based distributor Blue Ice Docs has launched the streaming platform service D.O.C. (documentary online cinema). D.O.C. will feature docs not available on any other platform in the country and will offer Blue Ice Doc's first-run and award-winning films as a link on participating theater's websites.
The first documentary to premiere on the streaming platform service is director D.W. Young's The Booksellers, debuting today (April 24). Other releases are director Yung Chang's This is Not a Movie on May 8 and Vikram Dasgupta's Beyond Moving on May 21.
Participating theaters include Vancouver's Vancity Theatre, Edmonton's Metro Cinema, London's Hyland Cinema, Calgary International Film Festival, Winnipeg's Cinematheque, Kitchener's Apollo Cinema, Montreal's Cinema du Parc, Waterloo's Princess Theatre and Hamilton's Playhouse Theatre. The links to watch the docs will be on the above theatre's websites and on Blue Ice Docs's own website.
With files from Realscreen
Image of No Crying at The Dinner Table courtesy of Carol Nguyen