How a momentous TV event united Canadian networks
The story behind Stronger Together, Tous Ensemble, a 90-minute special that will span 120 platforms when it airs on April 26, from producer Insight Productions, Bell Media and CBC.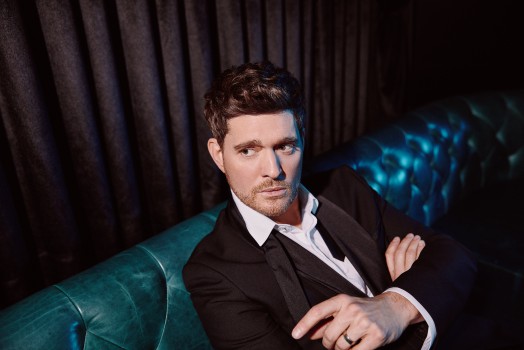 Canada's national and regional broadcasters are days from going live with their most ambitious project yet in the face of COVID-19 – a 90-minute special with more than four dozen musicians, actors, athletes and personalities, spanning a record 120 platforms.
Stronger Together, Tous Ensemble, which airs Sunday (April 26), is a massive collaboration between broadcasters, starting with Bell Media, CBC, Corus Entertainment, Groupe V and Rogers Sports & Media, and has now expanded to broadcasters such as Blue Ant Media, OUTtv, Super Channel and more. And big Canadian names have come out of the woodwork to participate, varying from musicians like Céline Dion and Michael Bublé (both pictured) and actors Ryan Reynolds and Mike Myers to activists such as David Suzuki (pictured, below left), just to name a few.
At the centre of it is Insight Productions. The prolific prodco was in the midst of production on Big Brother Canada and finishing preparations for the Juno Awards and the Canadian Screen Awards when the shutdowns began.
Lindsay Cox, SVP, showrunner and executive producer at Insight, told Playback Daily they were already in a good position to connect with artists due to the Junos, and knew they had to pivot to a charitable initiative, having produced benefits for natural disaster relief and tragedies like 9/11 in the past. "Immediately we thought, 'what could we be doing?,'" she says.
Canada's broadcasters were feeling the same way. Mike Cosentino, president, content and programming, at Bell Media says he was texting with Bell Media president Randy Lennox during the broadcast of Elton John's iHeart Living Room Concert for America. Within minutes, Lennox texted, "Canada needs a moment like this."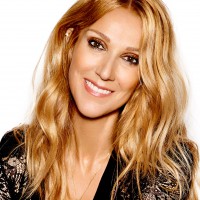 Fast-forward 24 hours later and Stronger Together, Tous Ensemble was born as a partnership between Insight Productions, Bell Media Studios and CBC. "The event started with Bell Media, but they have embraced us as a partner," says Sally Catto, GM, programming at CBC, adding that Rogers and Corus Entertainment instantly came on board as broadcasters. "There's a unanimous will to do this."
Realizing the need for unity, the producers made the call to make the special commercial-free to make it easier for broadcasters to donate their time. Insight donated as much as labour as possible to keep costs down, while Bell Media and CBC donated resources and studio space. "I can't say how remarkable it is to get on a call with 60 people and everyone is doing everything they can to get this done and accommodate," says Cox.
They were also in unison about the charitable cause. "We all agreed on the Food Bank of Canada," says Catto. "What we love about it is it reaches communities from all across the country."
Since then it has become a monumental effort of collaboration and solidarity to bring the special to living rooms across the country, all while working out of their own homes. Cox says it's been a very human moment, working with celebrities as they all go through the same struggles. "They're homeschooling their children, they're trying to figure out how to look after parents, they have all the same issues we have as they self isolate," she says.
Cox also noted that participants have been very open with their time. She recalls speaking with Bublé on the phone on Easter Sunday, discussing what track he would perform. Cosentino adds that Bublé and Bryan Adams were among the first artists to sign on and were very influential in getting others on board. "People wanted to be involved and be creative," says Cox. "There were no boundaries for how that could happen and I found that incredibly remarkable."
By its very nature, Stronger Together, Tous Ensemble is a show that evolves hour by hour. Cox says they were sending deliverables beginning on Wednesday (April 22), but were still in production on other segments, and are working to-the-minute to ensure it's appropriate and timely as the news around the pandemic shifts. "There are stories being prepared right now that are directly in response to what has been happening [with COVID-19]," she says. "We're talking about the survivors, which was not the story two weeks ago."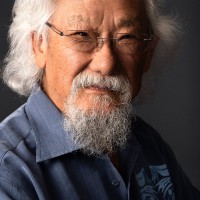 Also on the producer's minds is the recent tragedy in Nova Scotia, where 22 Canadians lost their lives in one of the country's largest mass murders. Cox says producers have been working on how to approach the tragedy in way that is "respectful, tasteful and doesn't get clouded by COVID-19," while understanding that the pandemic has made a significant impact on how the province and the country is able to collectively grieve.
The focus for Stronger Together, Tous Ensemble is less about the number of cases or deaths, but to show national solidarity, send a "love letter to frontline workers" and offer a moment of lightness in dark times. "We're being cautious of the balance because we know what this means to our communities and to our country," says Cox. "This show is not a celebration, this is a special about Canadians coming together during a difficult time when we don't know what the other side is."
It's all there in the name, which came from an Insight music composer as he was writing a track for the special. "It's what we all felt," says Cox. "We're all alone and isolated, but we know we're stronger together as a country."