CFF, Super Channel partner for virtual version
Starting on May 21, Canadian Film Fest presented by Super Channel will see nine features and 25 shorts screen on Super Channel Fuse.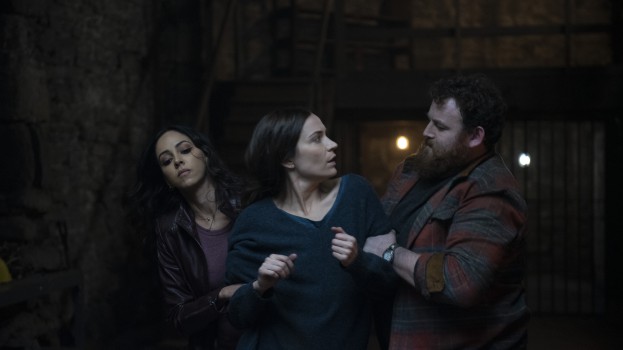 Canadian features will have a chance to shine across the country in a virtual version of the cancelled Toronto-based indie Canadian Film Fest (CFF) – in partnership with premium cable channel Super Channel.
The Canadian Film Fest presented by Super Channel will see nine feature films and 25 short films from CFF broadcast on Super Channel Fuse at 9 p.m. ET/PT on Thursdays, Fridays and Saturdays for three consecutive weekends.
The festival starts with The Cuban from director Sergio Navaretta on Thursday, May 21 – which was originally set to serve as CFF's opener. Also screening are director Francis Luta's Alone Across the Arctic (May 22); Jesse Ikeman's A Perfect Plan (May 23, pictured); Gloria Ui Young Kim's Queen of the Morning Calm (May 28); Tony Dean Smith's Volition (May 29); Michael Paszt's Nail in the Coffin: The Fall and Rise of Vampiro (May 30); Sam Coyle's Hazy Little Thing (June 4) and Justin McConnell's Clapboard Jungle (June 5).  Director Steve Markle's 2020 Slamdance Film Festival winner Shoot to Marry (June 6) will close out the virtual fest.
Notably, the event will see Ikeman's A Perfect Plan, Coyle's Hazy Little Thing and McConnell's Clapboard Jungle all make their world debuts. Additionally, writer/director/producer Jake Horowitz's All About Who You Know is the only feature film absent from CFF's original lineup. Horowitz told Playback Daily that his debut feature film will premiere on Crave on May 28.
"We are proud to showcase some of our country's freshest voices and talent to Super Channel's national audience, further reinforcing the importance of our Canadian storytellers," said CFF executive director Bern Euler. The CFF's mission it to celebrate cinema through the showcasing of Canadian films and filmmakers.
The new event will also pepper in short films into its schedule, such as director Aref Mahabadi's Because One Day; Dusty Mancinelli and Madeleine Sims-Fewer's Chubby; Mercedes Papalia's TIPS; Veronika Kurz's 20 Minutes to Life; Rémi St-Michel's Heart Bomb; and Isa Benn's ShoeGazer.
The Canadian Film Fest presented by Super Channel also plans to offer audiences an immersive experience with pre-recorded and live filmmaker Q&As, a virtual awards presentation and access to industry programs such as panel discussions and masterclasses online. More details are expected to be announced soon.
This latest partnership follows the launch of "multiplatform festival-at-home experience" Hot Docs at Home on CBC last Thursday (April 16), that sees first-run feature docs air on CBC, CBC Gem and documentary Channel.