ACTRA head on safety, CERB and opportunities for performers
ACTRA National president David Sparrow said politicians, and the industry itself, should not forget how crucial the arts have been during the COVID-19 pandemic.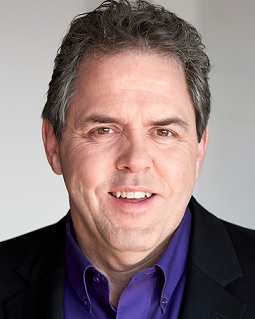 The importance of the arts has become abundantly clear during the COVID-19 pandemic, as house-bound populations across the globe burn through series after series on streaming services and clamour for the next bingeable hit. It's something that shouldn't be forgotten as the domestic industry begins to consider its future beyond the pandemic, says ACTRA National president David Sparrow.
"Through this crisis we've seen that the arts and those that create them are important to Canadian society. We shouldn't lose sight of that when we finally get back to work, and politicians shouldn't lose sight of that when they get back into the legislature, and are able to continue with the good work they began," he told Playback Daily.
There are certainly indications that the federal government recognizes the urgent need to support the arts sector, after Friday's announcement of a $500-million funding injection for the Department of Canadian Heritage. Details of how those funds will be administered are yet to be unveiled.
As well, Sparrow said the Canada Emergency Response Benefit (CERB) has been working well for ACTRA's 25,000 members across the country, based on feedback the organization has received.
"What I'm hearing in general terms is that people are having little difficulty in applying, and they're surprised at how quickly [payments are] landing in their account." The expansion of the benefit to include those earning up to $1,000 a month is also a big positive, he noted, especially for gig economy workers who typically derive their income from a number of different sources.
"My message to members has been: if you are in need, apply for the CERB. It will all get worked out in the next tax season, next spring. Do what you have to do to pay the rent, put food on the table. And when it comes to work, certainly if someone is offering you a job of significance then by all means take that job, but those are going to be few and far between right now," said Sparrow.
While production will likely remain closed for the foreseeable future, Sparrow said ACTRA is beginning to have conversations about what the film sets of the future will look like and how the on-set safety of performers can be assured in a post-COVID world.
"In the case of intimate scenes with other performers, which could be anything from a fist fight between a couple of stunt people, or a love scene where people are being asked to kiss or have close contact, the question would be: are those people pre-tested for COVID-19 before the scene? Is the incubation period allowed to run its course? Are people in general wearing masks on set? If we're ramping up by, say, August, we want to have answers to these types of questions."
Of course, these question marks extend to every aspect of the production set, said Sparrow, who highlighted departments like hair and makeup and catering as being central to ensuring safe working environments in the future.
"Let's suppose the hair and makeup department has to make up 100 background performers who are going to be soldiers in a particular movie – that's a lot of personal contact for them. What will that look like in a post-COVID-19 world?" he said, noting that a great deal hinges on whether a COVID-19 vaccine can be developed and and implemented. "If we don't [have a vaccine], how does that work go on? It's a question mark right now."
Beyond the foremost priority of health and safety, the ACTRA National head said there could be a chance for domestic performers to land bigger roles in U.S. shows, the majority of which rely on the star power of high-profile U.S. actors, if border restrictions remain in place between Canada and the U.S.
In a world where only essential cross-border travel is permitted – and in a climate where individuals risk having to quarantine in another country if they suspect they have come into contact with the virus – it could be some time before U.S.-based performers are able to travel to Canada to work. (This past weekend the Canadian federal government confirmed the Canada-U.S. border would be closed for at least another 30 days.)
"Yes, the opportunity for Canadian performers to perhaps have the access to larger supporting roles and perhaps even lead roles is an opportunity that really does exist," he said.
"Cancon production may be able to ramp up relatively quickly. I've joked that by the time this is all over, we'll have watched everything there is to watch on all the streaming services. Folks like Netflix, Disney and others are going to be hungry for new content, so there is going to be a lot of opportunities in our future. The question will be, what are some of the new normals that surround those work opportunities?"
Keep up with Playback's ongoing coverage of COVID-19 here.