Bell acquires 1.5 million protective masks in COVID-19 response efforts
Bell said it is donating the N95 and KN95 masks to federal, provincial and territorial governments for distribution in all regions of the country.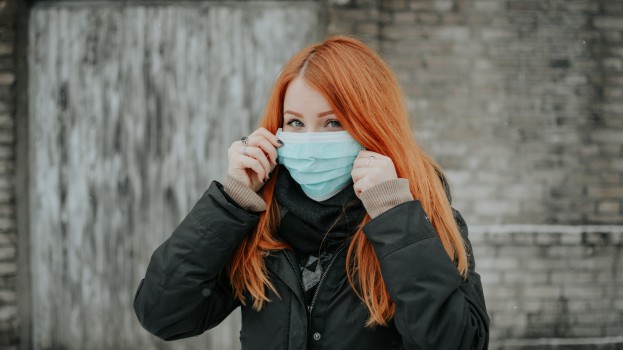 Bell has acquired 1.5 million protective face masks to support frontline healthcare professionals and other essential workers during the COVID-19 pandemic.
Bell is donating the N95 and KN95 masks to federal, provincial and territorial governments for distribution in every region of the country. The 1.5 million masks were acquired through logistics partners, said Bell, and are valued at around $7.5 million.
"Bell is proud to put our scale and global reach to work to help protect the people on the front lines of public health and safety with this donation," said Mirko Bibic, president and CEO of BCE and Bell Canada in a statement.
According to the latest figures as of 11 a.m. today (April 17), there are 30,670 confirmed cases of the novel coronavirus across Canada, and 1,250 deaths. Prime Minister Justin Trudeau said during his Friday address that the government is working as quickly as possible to get the masks donated by Bell to Canada's frontline workers.
The announcement comes a day ahead of the One World: Together at Home virtual international benefit concert, which will be broadcast across a large number of Canadian channels. On Bell Media channels, the concert will air on CTV, CTV2, TSN, CP24, MUCH, MTV, and in French on VRAK. Meanwhile, the event will also air live on Corus' Global, National Geographic and ABC Spark, Rogers' Citytv and TLN's Spanish-language channel Univision.
The concert, which begins at 8:30 p.m. tomorrow (April 18), will feature Canadian performers such as Céline Dion, Shawn Mendes, Jessie Reyez, Lilly Singh, Michael Bublé, P.K. Subban. The concert is billed as a "first-of-its kind global broadcast event to celebrate the heroic efforts of community health workers, and to support the World Health Organization in the international fight to end COVID-19." The broadcast will feature stories from frontline healthcare workers, and stories of how people, charities and organizations from across the globe have collaborated to support and equip frontline healthcare workers around the world, with masks, gowns and other vital equipment.
Image: Unsplash