Fuse boxes up Ming's Dynasty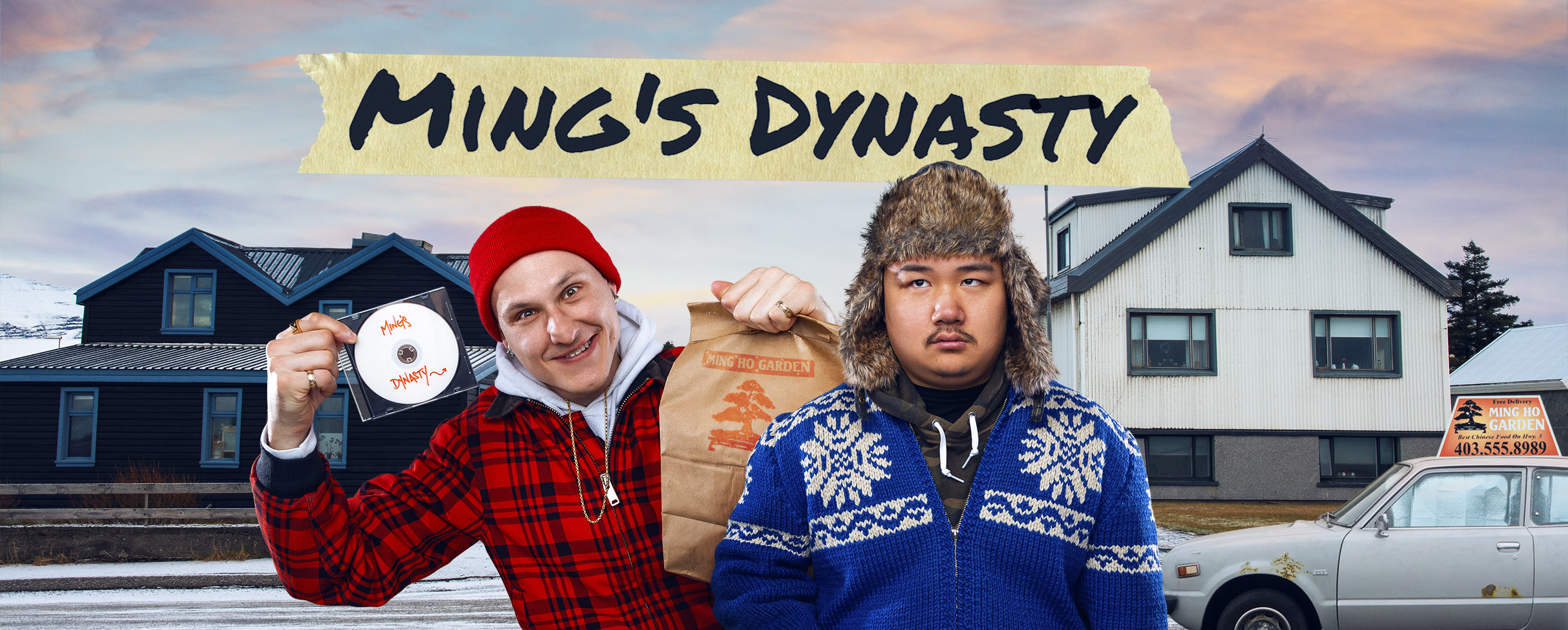 The digital series from creators Calwyn Shurgold, Antony Hall and Julian De Zotti will make its U.S. linear debut next month.
American cross-platform media company Fuse has acquired Alberta-shot digital series Ming's Dynasty (6 x 10 minutes) for U.S. distribution.
Produced by 775 Media Corp, HeydSaffer and Touchpoint Films, the CBC Gem original series created by Calwyn Shurgold, Antony Hall and Julian De Zotti, tracks two fledgling rappers – Whyte Wyne and Young Riesling (played by Shurgold and Hall, respectively) – who return to Riesling's Alberta hometown to run the family business: a Chinese restaurant.
Directed by Matt Eastman (Whatever, Linda) and executive produced by HeydSaffer's Kevin Saffer and 775 Media Corp's Michael Peterson, Ming's Dynasty will make its U.S. linear debut on Fuse on May 3. A spokesperson for the show told Playback Daily that the deal was done prior to the COVID-19 pandemic.
Prior to the Canadian Screen Awards being cancelled, Ming's Dynasty – which made its debut on CBC Gem in 2019 – received two nods from the awards. The show is up against fellow Gem series Detention Adventure, How to Buy a Baby, Save Me and The 410 in the best fiction web program or series category, while co-creator De Zotti is nominated for best supporting performance in a web program or series. Last month the Canadian Academy said it would postpone the announcement of this year's winners.