Hot Docs aims to honour filmmakers with 2020 selections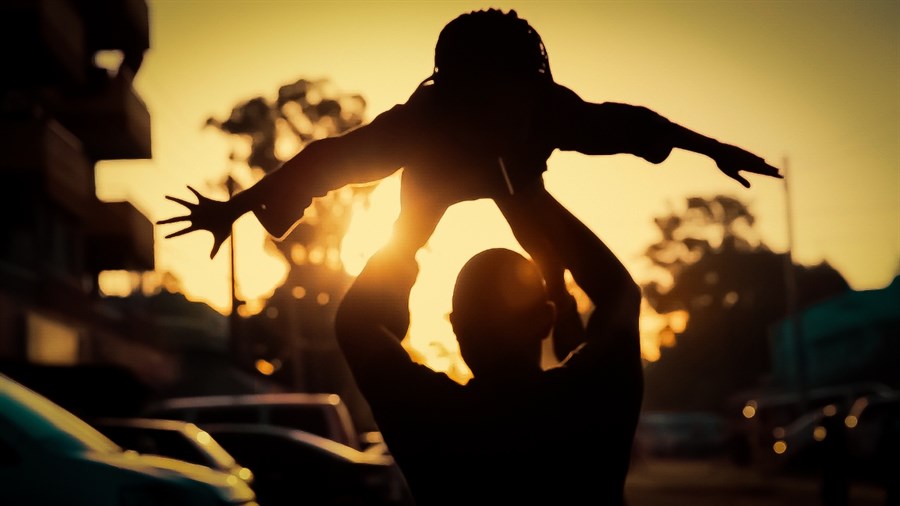 Despite this year's edition being postponed, the Toronto festival has announced its official picks, tapping Sam Soko's Canada copro Softie for its Opening Night slot.
Following the decision to postpone its 2020 edition due to COVID-19, the Hot Docs Canadian International Documentary Festival has lifted the lid on its full lineup to honour and support filmmakers "as they seek opportunities in these difficult times," according to a press release.
Originally set to be revealed in March, with the Toronto festival slated for April 30 to May 10, this year's program consists of 226 films and 12 interdisciplinary projects from 63 countries – with female directors making up 51% of its selections. Sixty-one will have their world premiere, 46 will have international premieres, 41 will have North American premieres and 49 are Canadian premieres. The non-profit festival received 3,068 submissions.
Of note, Hot Docs said it is continuing to investigate ways to bring the entire 2020 festival lineup to Toronto audiences and that it will unveil plans once they are in place.
In the coveted Opening Night Film slot, the festival announced it had selected the Canadian premiere of director/producer Sam Soko's documentary Softie (Kenya/Canada). The project, which previously received support from Hot Docs through the Hot Docs-Blue Ice Group Doc Funds, Hot Docs Deal Maker and was pitched at the 2018 Hot Docs Forum, tells the story of Kenyan photojournalist Boniface "Softie" Mwangi who feels compelled to run for office, testing his ideals between his country and those closest to him.
Projects selected to make their world premieres in the festival's Canadian Spectrum program, sponsored by TVO, include: director Lulu Wei's There's No Place Like This Place, Anyplace; François Jacob's Under the Same Sun; Paul Marc Kell's The Dawnsayer; Ali Weinstein's #Blessed; Anne Koizumi's In the Shadow of the Pines; and director Nathalie Bibeau's The Walrus and the Whistleblower, which was tapped for the festival's "multiplatform festival-at-home experience" with CBC, Hot Docs at Home on CBC.
As previously announced, the initiative, which kicks off this Thursday, will see first-run feature documentaries airing on CBC, CBC Gem and documentary Channel.
Among them is director/producer Barry Avrich's Made You Look: A True Story About Fake Art (April 16, Melbar Entertainment Group, world premiere, Artscapes); Elizabeth St. Philip's 9/11 Kids (April 23, Saloon Media, Canadian premiere, World Showcase); Tamara Mariam Dawit's Finding Sally (April 30, CatBird Films, North American premiere, Revisionaries); Liz Marshall's Meat the Future (May 7, LizMars Productions, world premiere, Special Presentations); Jean-Simon Chartier's They Call Me Dr. Miami (May 14, MC2 Communication Media, Canadian premiere, Special Presentations); and Richard Poplak and Diana Neille's Canada/South Africa copro Influence (May 21,  Storyscope/EyeSteelFilm, Canadian premiere, Special Presentations), which made its world premiere as part of the Sundance International Film Festival. The Walrus and the Whistleblower – which tells the story of a MarineLand trainer who sparks an online movement to end marine mammal captivity – will close off Hot Docs at Home on CBC on May 28.
The Canadian Spectrum's shorts program official selections also include the world premieres of Pauls Dombrovskis' Dear Don, Annie Sakkab's Hollie's Dress and Mikizi Migona Papatie's The Trip; the Toronto debuts of Michael Toledano and Sam Vinal's Invasion and Aicha Diop's Nancy's Workshop; and finally, the Ontario debut of Carmen Rachiteau's Jo.
Alongside Meat the Future, They Call Me Dr. Miami and Influence in Hot Docs' Special Presentations program, sponsored by Crave, the festival selected Power Trip (Canada/U.S.), co-directed by Property Brothers' Jonathan Scott and Edward Osei-Gyimah, and Own The Room (Canada/ U.S.) from Cristina Costantini and Darren Foster were among the section's world debuts. Additionally, director Ben Proudfoot's The Lost Astronaut (Canada/U.S., Toronto premiere) was scheduled to screen with director Yoruba Richen's The Sit-In: Harry Belafonte Hosts the Tonight Show (U.S., international premiere).
Elsewhere, in To Conserve and Protect – a new theme program which features stories about people fighting for or collaborating with the planet – Canadian titles First We Eat and Borealis were selected to make their world premieres. Director Suzanne Crocker's First We Eat sees a mother challenge her family to eat only locally sourced food near their home close to the Arctic Circle, while writer/director Kevin McMahon's Borealis (Primitive Entertainment/NFB/TVO) examines Canada's boreal forest and people's relationships with it. Copro Akicita: The Battle of Standing Rock (U.S./Canada/New Zealand) from director Cody Lucich was also selected to make its international premiere.
As well, the Markers program, which "features experimental films that take bold liberties with the documentary form," tapped Judy Versus Capitalism from Mike Hoolbloom about Canadian feminist, activist and journalist Judy Rebick for its North American debut. Markers also chose the Toronto premiere of L.A. Tea Time from Sophie Bedard-Marcotte. Additionally, the festival scheduled At The Bottom of the Sea (Canada) from Caroline So Jung Lee to make its Ontario premiere alongside the Canadian debut of Umbilical (China/U.S.) and the international premiere of See You Next Time (U.S.).
Canada/U.S. coventure Bangla Surf Girls from director Elizabeth D. Costa was also picked to make its world premiere in the Persister program. The program also features the Canadian premiere of Fanny: The Right to Rock from Bobbi Jo Hart, while Emicetocet: Many Bloodlines (world premiere) from Theola Ross was scheduled to screen alongside the world premiere of Her Mothers from Asia Der and Sari Haragonics (Hungary).
In Redux, two NFB titles – You Are on Indian Land (1969) from director Michael Kanentakeron Mitchell and The Boxing Girls of Kabul (2011) from writer/director Ariel Nasr – were chosen. The section also had Sara Roque's Six Miles Deep (2009) and a special memorial screening of John Kastner's Rage Against the Darkness: Bunny and Leona (2003) set.
Nasr's The Forbidden Reel (North American premiere) was also set to be featured in the Artscapes program. Others in Artscapes include: Charles Wilkinson's Haida Modern (Ontario premiere); Slts'lani's Nuxalk Radio (world premiere); Jason Young's Gun Killers (Ontario premiere); and Mira Burt-Wintonick's Wintopia (Ontario premiere). Meanwhile, director Nicole Bazuin's short film Modern Whore was scheduled to make its world premiere in the Nightvision program's shorts section and the world premiere of Oil & Water (Canada) from Anjali Nayar was set to screen with the world debut of Fadma: Even Ants Have Wings (Morocco/Belgium) from Jawad Rhalib in the International Spectrum.
The DocX program also features the world premiere of Performing Lives (Canada), commissioned by Trinity Square Video; the international premiere of The Curious Life of Bill Mont from directors Andrea Patino Contreras and Katrina Sorrentino; the North American premiere of Fragments of Jerusalem from Michal Conford; the Canadian premiere of The Book of Distance from director Randall Okita; and Mother of the Forest (Canada/U.S.) from Kylie Carawat.
Other projects part of Hot Docs' official selections include: the world premiere of Peter Murimi's I Am Samuel (Canada/Kenya/U.K./U.S.) and Ontario premiere of The Brother from director Heremie Battaglia in World Showcase; and the world premiere of short Not Just a MMIW from Ulivia Uviluk and the Canadian premiere of The Last Miller from director Juan Baquero and Felipe Macia (Canada/Colombia) in the new Revisionaries program. It offers stories that looks back to "inform how to envision the future."
Finally, this year's Focus On program, which is supported by K.M. Hunter Charitable Foundation, selected Quebec filmmaker Raymonde Provencher – featuring the storyteller's films such as Café Désirs (2015), Crimes Without Honour (2012), Grace, Milly, Lucy… Child Soldiers (2010) and War Babies (2002).
The Hot Docs Outstanding Achievement Award Retrospective was set to honour American documentary-maker Stanley Nelson.
Click here to see the full list of films selected and here for the Hot Docs Forum picks.
Image of Softie courtesy of Hot Docs