Workin' Moms lands season five renewal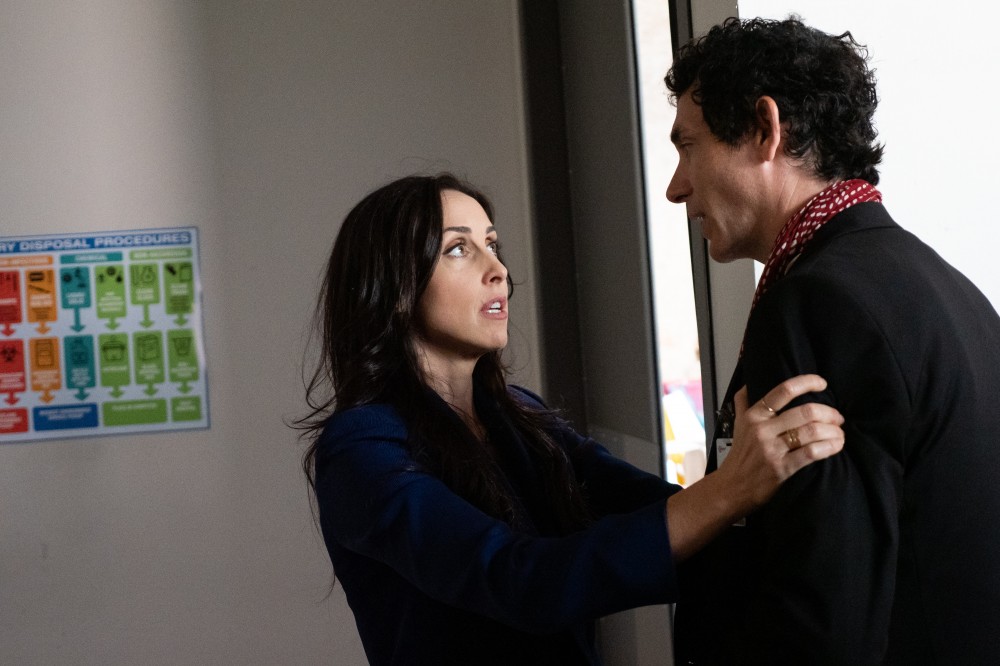 The Wolf + Rabbit Entertainment comedy is back on the job with a 10-episode order.
CBC has renewed Wolf + Rabbit Entertainment's Workin' Moms for a fifth run.
Revealed during an interview with show star, writer, director and executive producer Catherine Reitman on What're You At? with Tom Power yesterday (April 12), Reitman said writers were currently working on drafts for the upcoming season and meeting remotely via Zoom calls. The half-hour sitcom's fifth season will span 10 episodes, CBC confirmed to Playback Daily.
Produced by Reitman's Wolf + Rabbit Entertainment banner with husband and co-star Philip Sternberg, season four – which ran for eight episodes and had its finale on April 7 – was executive produced by Reitman, Sternberg, Tina Horwitz and Joseph Sorge. Jillian Locke served as a co-executive producer on season four, while Jonathan Walker was a producer and Kathleen Phillips was a co-producer. Associate producers include Karyn Nolan and Lisa Benedetto. Reitman was a director on season four alongside Sternberg and Wexford Plaza's Joyce Wong.
Season five will see Reitman, Sternberg, Horwitz, Sorge, Nolan and Benedetto all return behind the scenes. Jessie Gabe, meanwhile, will serve as co-executive producer on this latest instalment, while Walker is an executive producer and Karen Moore is a co-producer. Executive story editors include Daniel Gold and Linsey Stewart. Aidan O'Loughlin is season five's story coordinator.
In January 2019, Netflix picked up the worldwide distribution rights to the sitcom – with Workin' Moms branded as a Netflix Original in the U.S. and the rest of the world. The show's fourth season starring Reitman, Sternberg, Dani Kind, Juno Rinaldi, Jessalyn Wanlim, Sarah McVie and Dennis Andres launches worldwide (excluding Netflix Canada) on the service on May 6, according to a tweet from Reitman.
Earlier this month, CBC renewed hit comedy Kim's Convenience for two 13-episode seasons. The show, which was also acquired by Netflix for the U.S. and select international territories, is also working remotely, with no start of production date set yet. This news follows CBC's announcement that it has launched a $2-million relief fund to provide development and production to Canadian creators during the COVID-19 pandemic.
Image courtesy of CBC