Cineworld execs defer salaries, bonuses as cost cutting intensifies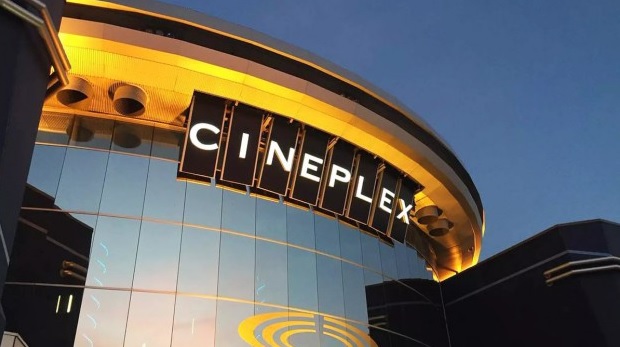 The U.K.-based exhibitor said it "continues to monitor the progress" of its proposed $2.8 billion acquisition of Cineplex.
U.K.'s Cineworld Group said Tuesday it is suspending dividend payments and curbing other expenditures, further calling into question its ability to proceed with its $2.8 billion acquisition of Cineplex.
In a letter to shareholders, Cineworld, which operates 787 venues across the world and owns U.S. theatre chain Regal Entertainment, said it has been talking with its banks about "ongoing liquidity requirements." The company also said it's in talks with its landlords, film studios and other suppliers, and that its top executives have voluntarily deferred salaries and bonuses they are due, amid uncertainty caused by the spread of the novel coronavirus.
"This is a painful but necessary process as before the onslaught of the COVID-19 virus, we were excited and confident about the group's future prospects," read the statement.
As of last month, both Cineworld and Cineplex have publicly said they still intend to move ahead with the deal, but a global shutdown of cinemas amid the pandemic has cast doubt over the short- and long-term viability of the film exhibition business. With regards to the deal – which has already been approved by both sets of shareholders and Ontario Superior Court of Justice, but is awaiting approval from the Competition Bureau and through the Investment Canada Act – Cineworld simply said it "continues to monitor the progress of [its] proposed acquisition."
Currently, all 787 of Cineworld's global venues are closed, while all 165 of Cineplex's theatres across the country are also temporarily shuttered. Both have also made temporary layoffs as they look to curtail costs during the pandemic, with Cineplex temporarily laying off thousands of its part-time workforce, while Cineworld announced similar measures for all venue staff and U.K.-based subsidiary PictureHouse.
Since the beginning of the COVID-19 outbreak, Cineplex's stock price has dropped from $33.79 per share to $11.79 per share at press time.
Cineworld first announced its intention to acquire Cineplex for $2.8 billion in December. Under the debt-financed deal, Cineworld agreed to acquire all of the issued and outstanding common shares of Cineplex for $34 per share in cash.