Canadian Cinema Editors name 2020 nominees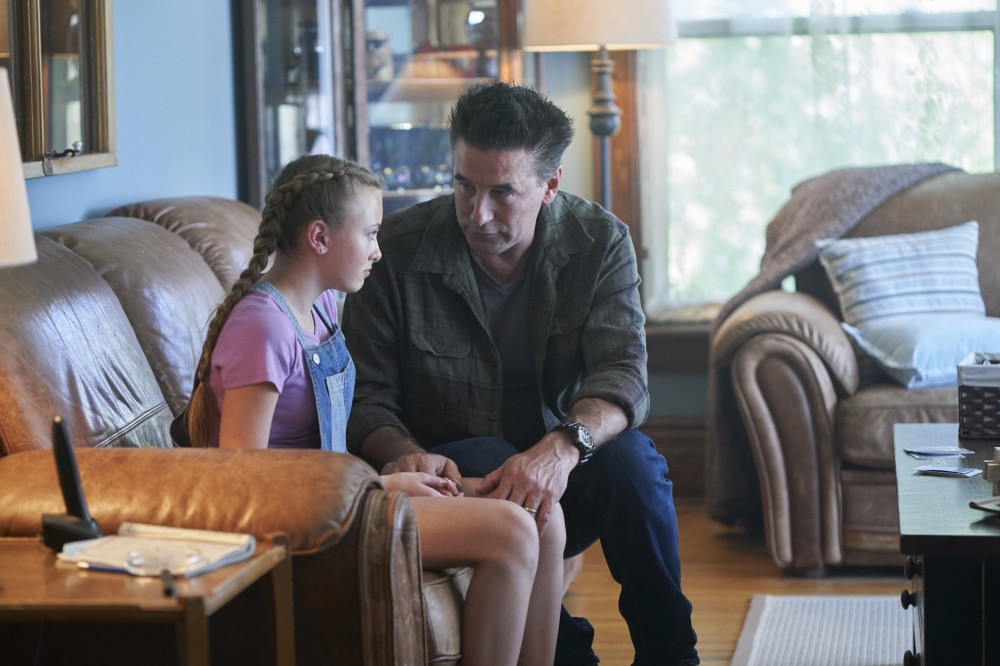 This year's ceremony is scheduled to take place in Toronto in October and sees editors from The Handmaid's Tale, Northern Rescue (pictured) and Save Me nominated.
Editors behind projects such as The Handmaid's Tale, Northern Rescue and Blown Away are among this year's nominees for the 10th annual Canadian Cinema Editors (CCE) Awards.
Typically held in May, this year's ceremony has been rescheduled to October 2 at Toronto's Delta Hotel due to global health concerns, according to a press release from the organization.
On the best editing in a TV drama front, three editors from The Handmaid's Tale secured nominations in the category – with Ana Yavari up for "Witness," Chris Donaldson receiving a nod for "Night" and Wendy Hallam Martin nominated for "Mayday." The three are competing against Carina Baccanale (Les Pays d'en haut, "#37″) and D. Gillian Truster (Anne with an E, "A Strong Effect of the Spirit of Good") for the award.
As for the TV movie and mini-series side, the nominees are: Matthew Anas (Cardinal, "Sam"), Stephen Roque (Mary Kills People, "Wolf, Meet Henhouse"), Richard Rotter (Damaged), Lazar Mazur (The Knight Before Christmas) and James Ilecic (The College Admissions Scandal).
Meanwhile, best editing in a family series or MOW, live-action saw Northern Rescue's Daniel Sadler ("Making Lemonade") nominated, while Michelle Szemberg ("Qué Sera") received a nod for the show. Others in the section include Lauren Brandon for Holly Hobbie's "A Whole New Holly," Lee-Ann Cass for Christmas Chalet and Sabrina Pitre for Kim Possible.
Additionally, the Best Editing in Television Comedy section nominations went to Aren Hansen (Kim's Convenience, "Cutie Pie"), Christopher Minns (Cavendish, "House of Wax"), John Nicholls (Little Dog, "Round Eight"), Jonathan Eagan (Workin' Moms, "Birth Daze") and Matthieu Bouchard and Olivier Binette (Like-Moi, "Episode 35″).
In the best editing in lifestyle, competition and reality, both Andrew Gurney and Michael Tersigni received recognition.
Gurney is up for the Blown Away episode "Dual Intent" and is nominated alongside Tersigni for The Brigade: Race to the Hudson's episode "Against the Current." As well, the two are up with fellow editor Mike Scott for The Brigade: Race to the Hudson's "All or Nothing." Scott also received a nod for Blown Away's episode "Body Parts," while Tersigni is nominated alongside Jonathan Dowler, David Yenovkian, Lisa Barley and Olivia Shin for The Amazing Race Canada's "Clamageddon Continues."
On the documentary side, nominees for best editing in a docuseries, docu-drama or factual program went to: Cameron Nixdorf for Vacations of the Brave's "Tamika & Cleve," Peter Denes for Children of the Snow's "The Darkest Winter," Ben Kaplan and Clark Masters for Dark Side of the Ring's "The Last of the Von Erichs," Dave McMahon for Hip Hop Evolution's "Pass the Mic" and Steve Taylor for the show's "The Dirty South."
Masters is also in the running for Best Editing in Documentary Short Form with Chelsea Bennett for White Noise. Other nominees include Kyle Gregory Sanderson (Pugly), Rachel Guergis (This Ink Runs Deep), Robert Swartz (The Impossible Swim) and Sonia Godding Togobo (Mr. Jane and Finch).
Cathy Gulkin and Kathryn Lyons, meanwhile, are up for editing in a documentary feature for their work on Margaret Atwood: A Word after a Word after a Word is Power. Eamonn O'Connor and Daniel Roher from TIFF 2019 opener Once Were Brothers: Robbie Robertson and The Band were also nominated with Nick Hector for Prey, Danny Palmer for Rat Park and Carole Larsen for She Walks With Apes for the prize.
Best Editing in a Feature Film has Jouliks' Carina Baccanale and Cedric Coussy up against Véronique Barbe and Aisling Chin-Yee for The Rest of Us, Yvann Thibaudeau for Target Number One, Amélie Labrèche, Myriam Verreault and Sophie Leblond for Kuessipan, and Isabelle Malenfant for Fabuleuses.
Malenfant is also nominated for The Procession for the CCE's animation prize. Others in the category include: Joycelyn Poon and Brian Karn (The Most Magnificent Thing); Kevin Pavlovic, David Ian Salter, Ellory VanDooyeweert and Emma DuPell (The Addams Family); Lesley Mackay Hunter (Arctic Dogs); and Orion McCaw, Gina Pacheco and Michael Hillmer (Carmen Sandiego, "The Daisho Caper").
The short film category saw Delphine's Yvann Thibaudeau earn a nod. Thibaudeau is in the running with Amélie Labrèche for Jaeborn by Numbers, Mahi Rahgozar for Wiisgaapte (Bitter Smoke), Maureen Grant for It's Nothing and Pauline Decroix for Ma Dame au Camélia.
And finally, duo Sam Thomson and Thom Smalley nabbed nominations for season two of digital series Save Me. The two are up for their work together on episodes "Birdie's End" and "Animal." Nominees for best editing in a webseries/digital content also include Ben Lawrence (Tokens, "Episode 3″), Colin Waugh (Renewable, "Youth for Climate") and Micah Rix-Hayes (The Ninth, "The Balk").
This year's Lifetime Achievement Award will be bestowed upon award-winning Canadian film and TV editor Lara Mazur, whose credits include DaVinci's Inquest, Arctic Air, Daughters of the Country, Flashpoint and Suddenly Naked. Additionally, this year's Career Achievement recipient is dialogue and supervising sound editor Fred Brennan. Both Brennan and Mazur will receive their honours at the CCE Awards.
Image of Northern Rescue courtesy of CBC
An earlier version of this story did not include nominees in the documentary short form category. Playback regrets this error.