UPDATED: Events and productions impacted by COVID-19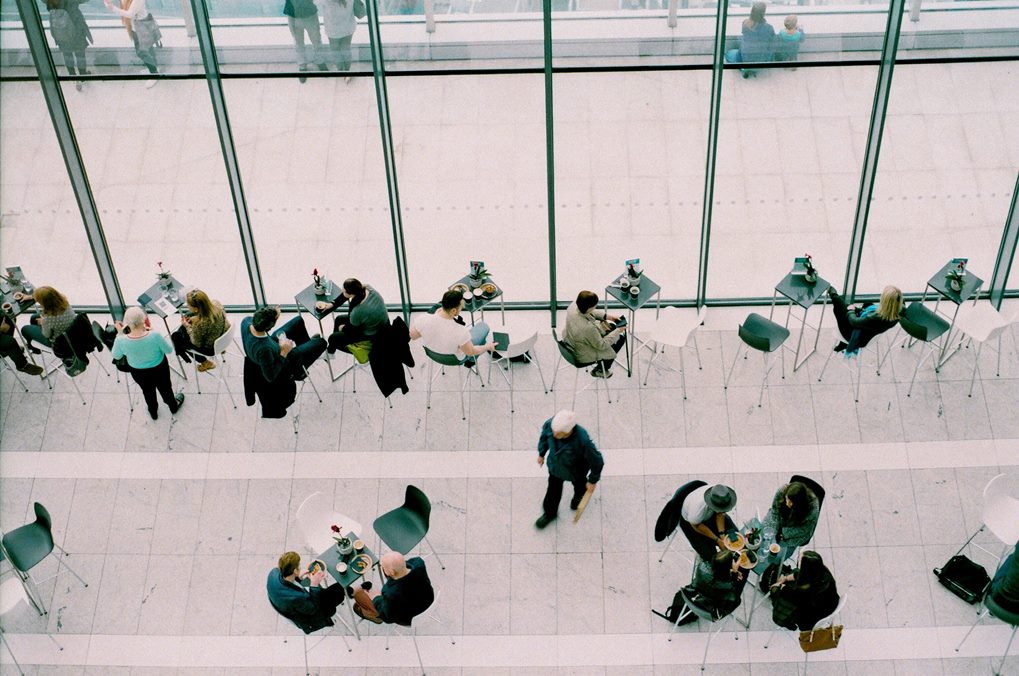 With the situation rapidly evolving, Playback will be updating this post with information on what productions and events have been affected.
If you have any further tips, please contact Playback's Lauren Malyk (lmalyk@brunico.com) and Kelly Townsend (ktownsend@brunico.com).
Productions
Suspended
Stupid for You – Production has been suspended on writer/director Jude Klassen's second musical feature Stupid for You, produced Toronto's SubProd. (Confirmed on March 20)
A spokesperson for CION confirmed to Playback Daily that production on fish-out-of-water drama series Unsettled from co-creators Jennifer Podemski and Derek Diorio is on indefinite hiatus.
Blood and Water - Breakthrough Entertainment also confirmed to Playback Daily that it has decided to suspend production on season three of Blood and Water. "We have every intention of completing shooting Blood and Water [season three] and look forward to resuming production when the industry has deemed it safe to do so," said the spokesperson.
Nurses – Meanwhile, production has been suspended on medical drama Nurses. "As a result of the rapidly spreading COVID-19 pandemic – we have suspended production on Nurses. While there have been no confirmed cases of the Novel Coronavirus (Covid-19) related to the series, production has been suspended to ensure the health and safety of our cast and crew," a spokesperson for eOne told Playback Daily.
Wynonna Earp – Creator, showrunner and executive producer Emily Andras confirmed on Twitter that the sci-fi series would temporarily shut down production on its fourth season. Click here for more.
Riverdale – The CW drama series was the first Canadian-based production to halt its operations. Production was suspended on the Vancouver-shot show last week, following someone on the series coming in contact with an individual who had tested positive for COVID-19. Click here for more.
Netflix – The streamer has paused all scripted TV and film production in the U.S. and Canada for two weeks (starting on March 13) due to government restrictions as well as health and safety precautions.
Postponed
A spokesperson for CION confirmed that production on features The Night Knows and Kicking Blood has been postponed.
Departure – Toronto-based prodco Shaftesbury has postponed production on Departure starring Christopher Plummer and Archie Panjabi for two weeks as a "precautionary measure," and will reassess the situation following that timeframe to "determine an appropriate start date."
Lady Dicks – Toronto-based prodco Cameron Pictures has confirmed it has pushed back production by at least two weeks. The hour-long buddy cop drama with Meredith MacNeill and Adrienne C. Moore was set to start production on April 28.
Events
Inside Out has postponed its 30th anniversary film festival from May 21 to 31 to Oct. 1 to 11, 2020. In a statement, the Toronto-headquartered organization said it aims to present several initiatives such as its feature film financing forum, its annual short film pitch competition and content platform for youth in an online format during what would have been the festival's scheduled May slot. All tickets and packages purchased are still valid for Inside Out's new dates. (Issued on March 25)
The National Canadian Film Day and Reel Canada team have cancelled all in-person National Canadian Film Day events set for April 22. However, the organization said, in the coming days and weeks it will share online programming and remote ways to participate in the big day. Additionally, organizers said they will work with over 120 retirement residences and long-term care facility partners "to ensure that special programming is accessible to their residents on April 22." (Issued on March 20)
ACTRA National has postponed its annual ACTRA Day in L.A. Set to take place on April 18 at the Beverly Hilton Hotel, the event was scheduled to honour Toronto-born actor, writer, producer and director Catherine O'Hara, the union's 2020 Award of Excellence recipient. (Issued on March 20)
The Writers Guild of Canada (WGC) decided to cancel its 2020 Screenwriting Awards. The organization plans to announce this year's winners virtually, with recipients expected to be recognized during its 2021 edition. The event would have been held on April 27 at Toronto's Koerner Hall. Click here to read more. (Issued on March 17)
Industry organization Screen Nova Scotia has postponed its Annual General Meeting from April 16 to a later to be confirmed date, it said via a newsletter addressing COVID-19. Screen Nova Scotia also said its trade mission to Hot Docs has been postponed, while its producer mission to the Annecy International Film Festival this June has been cancelled. (Issued on March 16)
The Directors Guild of Canada – Ontario (DGC Ontario) has also postponed its 2020 Annual General Meeting, which was slated for April 4 in Toronto. (Issued on March 13)
Toronto's Hot Docs will be postponing its 2020 international documentary festival, which was originally scheduled for April 30 to May 10. The organization is committed to bringing its documentary films to audiences and is currently investigating ways to do so at a later date. As well, it said it intends to replace its industry events. (Issued on March 13)
The Toronto Screenwriting Conference (TSC) is undergoing a "re-envisioning its 11th annual weekend forum," which was set for April 25 to 26 in Toronto. "In its place, conference organizers will mount a series of live one-night only events throughout the fall/winter of 2020 that include masterclasses, workshops, and panels from the entertainment industry's top writers, showrunners, and executives," said a note issued by the organization. As such, in the coming weeks, the TSC will issue a list of events in this new series on its website, newsletter and social media accounts.

Registered attendees for this year's TSC will receive a notice about deferrals or refunds this week. As well, the conference said alongside its partners, it is committed to awarding the Telefilm Canada New Voices Awards and the Magee TV Diverse Screenwriters Mentorship Award. More timelines and deadlines will be circulated this week. (Issued on March 13)
The Canadian Society of Cinematographers' 63rd Awards Gala, which was set for April 4, has been postponed.  The organization also added that it will continue to carefully monitor the situation and will make an announcement about when the event will be rescheduled at a later date. (Issued on March 13)
"It's with a heavy heart that I'm announcing the upcoming Canadian Film Fest (CFF) is postponed," said the annual Toronto-based indie fest's executive director Bern Euler in a statement. The CFF is also working with its theatre partner to figure out dates for the festival, as well the organization said it would reimburse those who have purchased tickets. The event would have run from March 24 to 28. (Issued on March 13)
The Canadian Academy has cancelled all Canadian Screen Week activities, including its annual national broadcast gala set for March 29. "Following a thorough review of Canadian Screen Week events and an assessment of the potential risk to our attendees, we feel this is the only responsible decision at this time," the academy said in a statement, also acknowledging that it is committed to celebrating its nominees and Special Award winners. Click here to read more. (Issued on March 12)
The Kingston Canadian Film Festival (KCFF) cancelled all screenings for the festival, scheduled to run from March 11 to 15. The organization said it was offering all patrons the option to receive a refund, while many patrons have reached out to ask about donating their purchase to the festival. (Issued on March 12)
Quebec's le Congrès annuel de l'AQPM has cancelled its annual conference, which would have taken place on April 21 and 22. All registered participants will be reimbursed within 45 days of this decision. The note issued on its website also said it looks forward to seeing attendees next year. (Issued on March 12)
The Québec Film and Television Council's benefit gala, which would have taken place on Thursday, March 12, has also been postponed until next June. (Issued on March 12)
Additionally, Canadian comedy Letterkenny confirmed through the show's official Twitter account that its Letterkenny Live! North American Tour had been postponed. Rescheduled tour dates will be announced soon, with tickets for postponed shows set to be honoured with new dates. (Issued on March 12)
International events impacted:
The Annecy International Film Festival – Scheduled for June 15 to 20 in France, the festival has cancelled its 2020 edition. This year's event was supposed to celebrate the festival's 60th anniversary. Instead, the event will offer an online version that will give access to exclusive original content and work, with the festival's Official Selection set to be announced on April 15. Organizers said Annecy will resume next year.
Daytime Emmy Awards - June's 47th annual Daytime Emmy Awards have been postponed.
Cannes Film Festival - The French Riviera-set festival, which was scheduled to run from May 12 to 23, has postponed its 2020 edition.
Cannes Lions – The annual Festival of Creativity has moved from June to October 26 to 30.
Edinburgh International Film Festival – Set for June 17 to 28, the festival's 74th edition has been postponed. It said it is looking at which elements of its festival can be delivered later in the year.
MIPTV – French conference organizer Reed MIDEM, which cancelled its MipTV market event scheduled for March 30 to April 2, has unveiled an online experience service available for all registered MIPTV, MIPDoc and MIPFormats 2020 participants. MIPTV Online+,  will launch on March 30 and will allow buyers to stream distributor programmes scheduled for the MIPTV Drama Buyers' Summit, the MIPDoc Screenings Library, MIPFormats project pitches and conference sessions.

South by Southwest (SXSW) – The Austin, TX-based festival has been cancelled for the first time in 34 years. Click here for more.
Tribeca Film Festival – Slated for April 15 to 26, the event has been postponed. Click here for Realscreen's coverage.
Updated on April 7 at 3 p.m. EST