Deals: Media Ranch, eOne, CTV
Media Ranch strengthens its U.S. presence, eOne signs a multi-year distribution agreement and Jamie Oliver's latest joins CTV's lineup.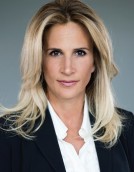 Media Ranch
Montreal-headquartered production company and distributor Media Ranch has signed with talent agency ICM Partners for its U.S. representation. "Media Ranch has been very strong in Europe – especially in Scandinavia, as well as Australia and Canada," said company founder, president and executive producer Sophie Ferron (pictured right) in a statement. "With its recent sale of the hit format Watch! to Banijay Group's Bunim/Murray Productions, Media Ranch is expanding further into the U.S.  The ICM partnership will help us continue to strengthen our presence."
Since last year, the company has closed numerous territory deals for Watch!, a memory-based gameshow created by producers Dan Munday and John Kirhoffer. The format has also been licensed in a total of 12 countries, such as RDF/Fizz for the U.K.; Warner for Denmark; ITV Studios for Sweden; Endemol Shine Group for Italy, Spain and Portugal; Telewizja Polska for Poland; and Rabbit Films for Finland.
eOne
Entertainment One (eOne) has signed a multi-year distribution agreement with U.K.-based independent production company Three Tables Productions. Under the pact, Three Tables Productions, founded by David Chikwe, Himesh Kar and JT Wong, will develop and produce original scripted programming for the Toronto-headquartered global entertainment studio to distribute worldwide. The company is currently developing several drama projects aimed at the U.K. and international markets, including some projects with france.tv studios and the BBC.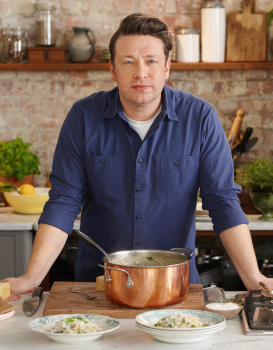 CTV
Bell Media's CTV has picked up British chef and restaurateur Jamie Oliver's latest series, Jamie: Keep Cooking and Carry On (pictured left). The 10-part, half-hour show that was quickly conceptualized and produced in response to the COVID-19 pandemic, features easy-to-follow recipes using everyday kitchen staples and ingredient swaps. Starting today (April 6), Jamie: Keep Cooking and Carry On will air on weeknights at 5 p.m. on CTV Drama Channel. Back-to-back episodes will air on Fridays at 9 and 9:30 p.m. on CTV Life Channel on April 10. Each episode will feature two dishes, with recipes available on The Loop's recipe hub.
Commissioned by Channel 4′s head of formats and features Sarah Lazenby and commissioning editor Timothy Hancock. Sam Beddoes serves as executive producer, while Katie Millard is the show's series producer for Jamie Oliver Productions. Jamie: Keep Cooking and Carry On is distributed internationally by Fremantle and has been sold to TVNZ New Zealand, Manoto TV MENA, Fox Network Group Middle East, 24Kitchen Turkey, MTVA Hungary, 24Kitchen in Bulgaria and The Balkans, Fox Russia and CANAL+ Poland.