Collaboration out of chaos: behind Exquisite Cadaver
Ingrid Veninger discusses how she pivoted from working on her latest feature film to starting a trust-built international collaboration with nine other filmmakers.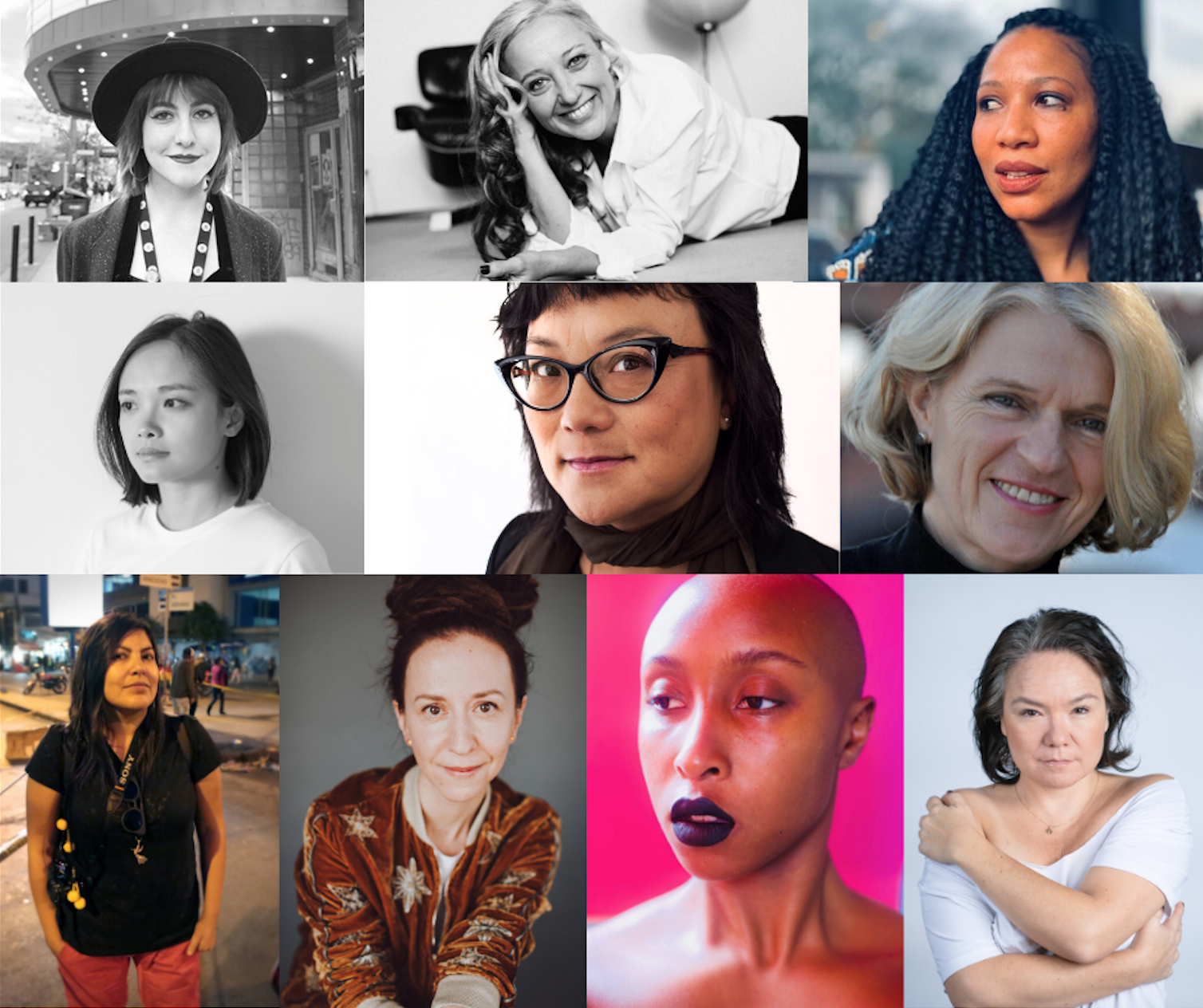 Like most people, Ingrid Veninger had a plan for the next few months.
For the month of March, The World or Nothing filmmaker aimed to work on a second draft of her latest feature film – a sister project to her 2011 feature i am a good person/i am a bad person – with the intention of starting principal photography on the effort this May.
"Literally, when I opened my computer, I just thought, 'this is completely pointless,'" the York University faculty member told Playback Daily. "There was a pandemic, it was becoming very clear that I would not be able to shoot in the U.K. in May, and I also thought that given the circumstances we were in, it just felt… wrong."
More than 1,500 Canadian film, TV and digital projects have been impacted by the COVID-19 pandemic, according to the CMF. Playback Daily has found more than 130 productions tracked by the DGC were in pre-production, production or post-production across Canada when the industry ground to halt last month.
The crisis spurred the "DIY Queen" to craft emails to three Canadian filmmakers she admired but had never worked with, in the hopes of collaborating. "The response was kind of like, 'hey now, this is impossible.' I almost felt like because it was impossible, it felt that much more essential because in some ways it's a crazy time to be doing this and in other ways it's the only time to be doing this," the Porcupine Lake writer/director said, acknowledging that her urgent call was met with either female filmmakers saying they were in from the get-go, or that they couldn't commit themselves during this trying time.
Built on the trust of 10 different female filmmakers, the Exquisite Cadaver project was formed consisting of Veninger and fellow Canadian creatives Jennifer Podemski (Future History), Slater Jewell-Kemker (Youth Unstoppable), Mina Shum (Meditation Park), Isa Benn (Sand.Rock.Palm) with Bolivia's Violeta Ayala (Cocaine Prison), Spain's Lydia Zimmermann (Where the EDELWEISS are), South Africa's Carmen Sangion (Salvation), China's Shengze Zhu (Present.Perfect.) and Germany's Dorothee Wenner (DramaConsult).
In addition to this trust – which Veninger says is integral to the initiative, especially since the majority of the filmmakers don't know each other and her – the group's guiding principles see its participants use whatever resources they have around them. The cast is made up of themselves and loved ones, with phones, to bring their respective short films together. As such, their 10-minute films can be any genre, any subject "present, urgent [and] personal" and any idea that is "original, impulsive, current [and] vital," according to the parameters.
Past these circumstances, Veninger says Exquisite Cadaver will see the group lock in some creative elements inside their 10-minute films and discuss how each film will transition into one another so the project has a cohesive feel. "Beyond that, there's total freedom and none of us need to share our ideas with anyone else. We can absolutely surprise each other," she says.
As for what the final product will look like, the filmmaker behind pUNK Films isn't sure yet. The project could end up being a 100-minute feature, series, or a combination of both, she says.
April will see each creative shoot their project, delivering a rough cut at the end of the month. From there, using a sound designer, editor, mixer and colourist, post-production will take place in Toronto, with the Exquisite Cadaver project expected to be finished by June. In terms of cost, Veninger says she hopes the end product will be less than $5,000 – with that number consisting of some final post-production and completion costs, which she will cover.
"This is coming out of that sense of urgency and that sense of coming together because it's so hard being alone and being isolated, as we are right now. It's so hard," Veninger says. "What I love is the coming together that's happening all over the internet and this is an extension of that – that need to come together and create; and to hopefully make something that is lasting. That [this] is a kind of archive of this completely overwhelming and surreal chaotic time. It's like a collaboration out of chaos."
With files from Liza Sardi