In brief: TIFF, Cineplex to keep the lights dimmed for now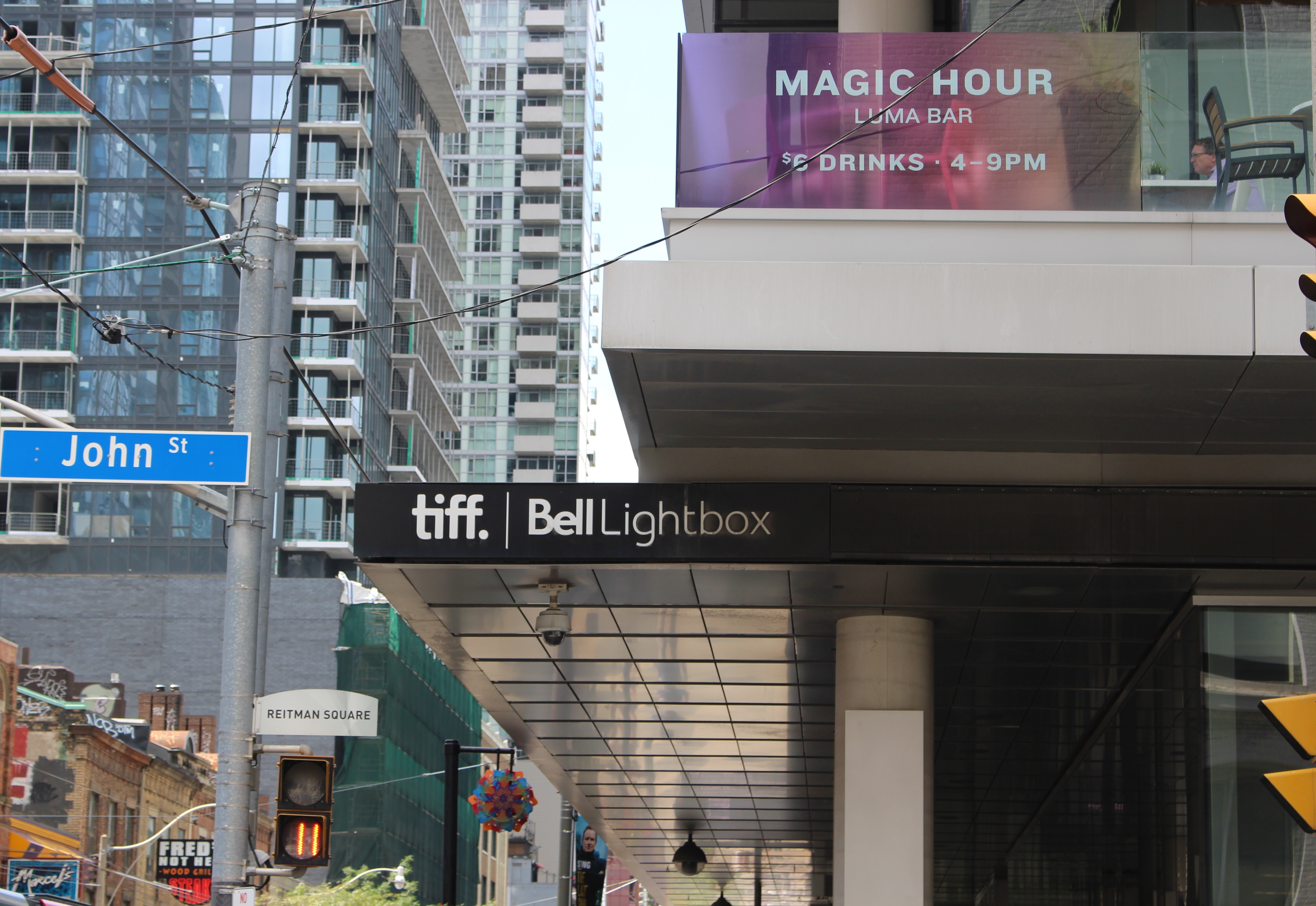 Plus: The Schitt's Creek cast gives back, TELUS boosts the team behind its original docs and filmmaker initiative, and Rafael Kalamat departs CIFF.
TIFF, Cineplex closures extended as festival considers digital alternatives
Canadian theatregoers will have to wait awhile longer to head back to the movies, as theatres extend their closures in light of the worsening COVID-19 crisis. Cineplex has announced its theatres will be closed indefinitely, following the March 16 decision to close cinemas until April 2. The theatre chain has already temporarily laid-off its part-time employees and cut its full-time and executive employee salaries, impacting thousands of workers.
The TIFF Bell Lightbox theatre will also remain closed until July 1, according to an announcement from TIFF co-heads Joana Vicente and Cameron Bailey. The festival leads also said they are considering "onsite and digital innovations" for the September international festival, due to the uncertainty around how safe running public events might be. TIFF recently launched the Stay-at-Home Cinema digital programming in partnership with Crave, with TIFF holding weekly Instagram Live Q&As with actors and filmmakers based on the curated Best of TIFF Crave collection. The news follows an announcement from the City of Toronto that all public events until June 30, including the Toronto Pride Parade, would be cancelled.
Schitt's Creek cast lends a helping hand
The cast of Schitt's Creek has launched a GoFundMe campaign to help food banks struggling to provide meals to Canadians and Americans during the COVID-19 crisis. The fundraiser began on March 31, with cast members taking to Instagram each day at 8 p.m. ET/5 p.m. PT to provide some entertainment during social distancing efforts and to ask for donations. All proceeds will be given to Food Banks Canada and Feeding America, which have seen an increase in demand due to the sharp rise in unemployment as businesses shut down. The campaign has raised more than $70,000 of its $100,000 goal as of press time.
In another act of altruism in Canadian TV, Corus Entertainment and Insight Productions have donated the $100,000 Big Brother Canada grand prize to the charity Canada Helps. Production on the reality series was forced to shut down after the mandatory order from the Ontario provincial government to close non-essential businesses. The somber final episode of series aired April 1.
TELUS expands team behind STORYHIVE, original docs
Telecommunications company TELUS has expanded its Local Content leadership team to boost the STORYHIVE initiative and original programs. The Local Content team runs TELUS STORYHIVE, which works with the National Screen Institute to fund productions for emerging filmmakers in Western Canada. The company has promoted Lizzy Karp to executive producer of TELUS originals; Megan Lau to manager of equity, communications, brand and distribution; and Elfred Matining to manager of community initiatives and experiential for STORYHIVE. Cameron Zinger and Amanda Wong have been hired to the team as manager of products and services for STORYHIVE and community content and manager of strategy and program office, respectively. The bolstered team will help increase the profile of TELUS-produced documentaries and create new workshops for STORYHIVE.
Rafael Kalamat steps down from the Canadian International Faith and Family Film Festival
After almost four years at the helm of the Canadian International Faith and Family Film Festival (CIFF), festival director and co-founder Rafael Kalamat has stepped down from his post.
"We are all indebted to him for his years of contribution, vision and innovation to the art of family film content," said Jason Barbeck, fellow festival director and chair of the organization's board of directors, in a statement. "It takes courage, dedication and sacrifice to be a leader and start a brand new company like this from the ground up. Rafael has these qualities in abundance… It won't be easy as we have done everything together up to date, however change brings new fruit and we wish him success in his future endeavours," he added. Kalamat's accomplishments include celebrating the careers of various filmmakers and growing the festival from a one-day concept to a two-day event. His last day with the organization was March 31. He will remain as a consultant on CIFF's board of advisors, while Barbeck's title shifts to executive festival director.
In a statement, Kalamat said he was "humbled over the legacy" he and Barbeck created together with the festival, acknowledging that he is confident in CIFF's future and that the organization is developing a streaming platform and festival portal called CIFFLIX.