Discovery Canada: Capturing the nation's imagination for 25 years
The specialty channel came in at the ground floor of the internet age and reinvented itself to remain on the cutting edge of programming innovation.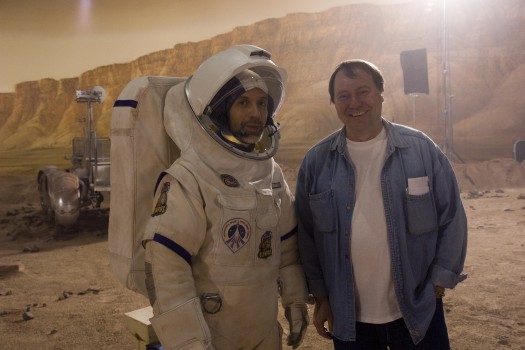 For a quarter of a century, Discovery Canada has been there to tell the stories of Canadians literally and figuratively reaching for the stars.
After starting out as a niche science-focused service, the channel embraced multiple eras of disruption to become a specialty juggernaut that beamed Canadian science, ingenuity and storytelling into homes around the world, capturing the imaginations of millions in the process.
Launched during the specialty boom of the mid-1990s, Discovery was headed up by Trina McQueen, who had been hired away from CBC in 1993 to oversee the application for the new channel focused on science and nature.
McQueen, a factual specialist known best at the time for heading up CBC's news and current affairs channel Newsworld, was hired by Netstar principal Gordon Craig, who had earlier in his career founded sports nets TSN and RDS. With Netstar looking to diversify, Craig had made an alliance with Discovery Communications and believed McQueen was the right person to help launch a Canadian version of the U.S. net.
With rapid technological advancements creating new possibilities in cable distribution, the CRTC had earlier that year issued a call for applications for new specialty services. Sensing the opportunity, broadcasters and media companies began investing en masse in the channels, which first needed to pass muster with the Commission.
"It was a madness of applications," McQueen tells Playback of the "gold rush" that specialty represented.
With the proposal prepped and ready, McQueen was one of many applicants that went before the Commission to pitch. And one thing is for certain: today's CRTC hearings aren't what they were 25 years ago.
"Another nature channel made its presentation before me and they brought a live cheetah into the hearing," says McQueen with a chuckle. "CRTC chairman Keith Spicer looked at the presenting group and the cheetah, which seemed very interested in him, and said: 'We'd like to welcome the panel. And we hope you have all breakfasted well,'" she recalls.
A journey of discovery 
The pitch won over the CRTC and the application was approved in June 1994. As a condition of licence, the channel committed to producing a daily science magazine show and broadcasting a minimum of 60% Canadian content over the broadcast year, with 50% during the evening (6 p.m. to midnight). The remaining 40% of the programming was split between content from Discovery U.S. (20%) and international (20%).
As well, due to foreign-ownership regulations, Discovery U.S. could own no more than 20% of the channel, which gave the Canadian iteration a great deal of autonomy, especially when compared to other Discovery channels, many of which were either majority or wholly owned.
Throughout 1994, McQueen says she "raided" the CBC for execs, execs-in-the-making and on-screen talent, including her future successor Paul Lewis, marketing exec Meg Pinto and on-screen host Jay Ingram. As well, Ken Murphy, another future head of Discovery, joined from TSN. The notion that established industry talent would leave major TV organizations to join unproven, in some cases unheard of channels, was unthinkable. But many bright talents were enticed by the brave new world of specialty.
"Those channels were the startups of their day, and people very happily came out of the big organizations because of the freedom and the invention," says McQueen.
Lewis, who was hired as executive producer of in-house programming four months before the channel went live, said his CBC colleagues thought he was committing "career suicide" by leaving the public broadcaster for Discovery.
Nevertheless, McQueen built a formidable team and the channel launched on New Year's Day of 1995, the same day as a number of other specialty channels including Bravo (now CTV Drama Channel), Life Network (now Slice) and Women's Television Network (now W Network).
Envisioning the channel to be much more than simply a Canadian offshoot of the U.S. Discovery mothership, McQueen strongly encouraged her team to lean into innovation. And in the early days, that meant embracing the nascent and often baffling world of the internet. Sometimes with mixed results.
At launch, the channel's flagship show @discovery.ca (later renamed Daily Planet) confused and bewildered journalists who asked how to pronounce the "curly 'a' thing," laughs McQueen.
But while the @ sign was confusing to most, it was an important statement for the network as it cultivated a reputation as an innovator when it came to the intersection of television and the internet. Discovery was the first Canadian channel to have a website, and the first to put original content on it.
It was really a case of learning on the job, says Lewis, who admits he had to read up on what the world wide web was before starting the job.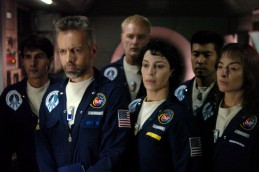 The network got burned on occasion by its willingness to try new things. During its first year, Discovery was airing a live, in-studio show where scientists were brought in to answer questions. In what at the time was a Canadian first, the channel used the internet to have people ask questions via live chat.
Within two minutes of going on air, things went spectacularly off the rails, recalls Lewis, as the feed was hijacked by someone repeatedly sending out the message "Microsoft sucks!"
Undeterred, the channel used experiences such as this to double down on its innovation mandate. "Rather than blame going around, we used the opportunity to talk about the Wild West of the internet, and Trina reinforced that 'you guys have got to keep doing stuff like this.'" says Lewis. "It was that spirit of being pioneers that kept the channel going through all those changes."
After navigating some early speed bumps, the channel became profitable within its first two years on the air. And as its revenues increased, so did its Canadian production spending – powered both by its in-house production juggernaut Exploration Production Inc. (EPI) and its work with a growing stable of indie prodcos.
In particular, the channel became known for EPI-produced @discovery.ca, which started out on a tiny budget of around $5,000 per episode. As the budget grew, the team started attending science events in the U.S. With exposure to more ideas and the financial resources to expand, the show's remit grew to include content from around the world, prompting the name change to Daily Planet. It ran for an astonishing 23 seasons (and an estimated 4,600 episodes) from 1995 until 2018, with Ingram fronting the show until 2011.
As Netstar Communications' portfolio of channels gained momentum, it became an attractive acquisition target and in 1999 CTV acquired an 80% controlling interest in the company, which held assets including TSN, RDS and Dome Productions.
The ownership changes resulted in movement at the top of Discovery, too, as McQueen was moved into the role of EVP at parent company CTV, while Murphy was tapped as Discovery president and Lewis moved across from EPI to the programming side as Discovery VP.
Getting into character
In the early 2000s, as the rise of reality TV reshaped all corners of the business, the channel began to lean into audience trends and shift its programming strategy away from science and nature and towards more character-focused series.
U.S. series like Monster Garage and American Chopper set the scene for the shift in audience demand, but original hits like Canada's Worst Driver (Proper Television) could comfortably sit alongside them in the schedule.
"Canada's Worst Driver was the first international format that propelled us from being more of a niche science-based channel into the possibility of being a big entertainment channel," says Edwina Follows, who joined Discovery in 2005 as a freelancer for EPI, before shifting into a programming role in 2012 and ascending to GM of the network by fall of 2018. She currently works alongside VP of Discovery Networks and TSN, Shawn Redmond. In its heyday, Worst Driver was pulling in one million viewers a week. Fronted by Andrew Younghusband, it became part of the network's fabric, running for 14 seasons (2005 to 2018).
Where other networks saw Canadian content requirements as a burden, Discovery saw enormous opportunity in producing content steeped in Canadian ingenuity and rich storytelling and exporting it across the world.
The network built a formidable reputation in international markets, leading to high-profile partnerships such as Shark Week special Shark Family (13 x 30 minutes, 2008), the first coproduction between Discovery Canada and its U.S. counterpart.
The scale of its projects also significantly ramped up in the mid-2000s. Most prominent was Race to Mars (2007; pictured, right)), a docudrama about a fictitious voyage to the Red Planet. The total budget came in at around $20 million, including a four-part series and an accompanying six-part doc series and six-hour reality series, making it the world's most expensive science television project that year.
Race to Mars was produced during the HD boom as Discovery parent channel CTV (later to become Bell Media) ramped up its commissioning on HD projects. In August of 2011, the channel launched in HD, and the following year Discovery launched an app to go alongside the channel.
While the network continued to focus a large portion of its efforts on its slate of originals, 2014's Let's Talk TV hearings changed the face of Canadian television immensely. On the specialty side, the loosening of genre protection gave Discovery all the leeway it wanted to become an entertainment channel. From its previous mandate of 60% Canadian programming in primetime, the new regulations meant specialty networks had to broadcast 35% Canadian content throughout the day.
The impact was minimal, says Follows. "We were well positioned when the regulations dropped to say that our Canadian content is competing with the best factual content in the world. We look to commission the strongest content we can, and for us that happens to be Canadian content, about Canadian characters, produced by Canadian producers."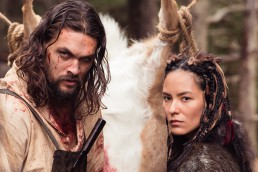 It continued pushing into new territory in November 2015, commissioning its first-ever scripted drama Frontier (Take the Shot Productions and ASAP Entertainment; pictured, left) starring Jason Momoa. The show, also Bell Media's first partnership with Netflix, was a "game changer" for the network, says Follows, and "changed the way the international community looked at Discovery Canada." The roll of the dice was rewarded as the premiere episode attracted 571,000 viewers, with the series going on to run for three acclaimed seasons.
Along the way, Discovery has also added a number of spinoff channels: Animal Planet, Discovery Velocity, Discovery Science and Investigation Discovery. In 2018, Bell Media united those four brands with the main Discovery Canada channel as part of a single-destination digital hub at Discovery.ca.
In the fall of 2018, after the retirement of GM and VP Ken MacDonald, who had been with the channel since 2004, Discovery was moved under the purview of Bell Media content and programming president Mike Cosentino. With the shift, Discovery, which had for the previous 23 years operated as a separate division with its own executive structure, was integrated more fully into Bell Media's programming structure.
This coincided with a ratings increase, with the network growing its 18 to 49 audience by 24% in 2019, according to Bell Media.
Domestic programming, such as smash hits Highway Thru Hell (pictured, top) and its spin-off Heavy Rescue: 401 (both produced by Great Pacific Media), are helping to spur this ratings uptick, notes Cosentino, who got his start in TV in 1996 as a communications manager for Discovery after leaving a career in sports marketing with the Toronto Argonauts.
Those two properties, along with the Mighty franchise and Disasters at Sea (both produced in-house by EPI), are continuing to build on Discovery's long-held reputation as being among the world's best factual networks, says Cosentino. Everything it does today has been enabled by the seeds of innovation that were sown by McQueen and Craig in the mid 1990s.
"We're standing on the shoulders of TV giants like Trina McQueen, and the unique vision she had," he says. "Discovery has evolved from its roots as a science and nature service to be a powerful, four-quadrant entertainment portfolio that speaks to the full spectrum of factual genres. Twenty five years on, it's still a leader."
This story originally appeared in Playback's Spring 2020 issue