NEON nabs U.S. rights to Cronenberg's Possessor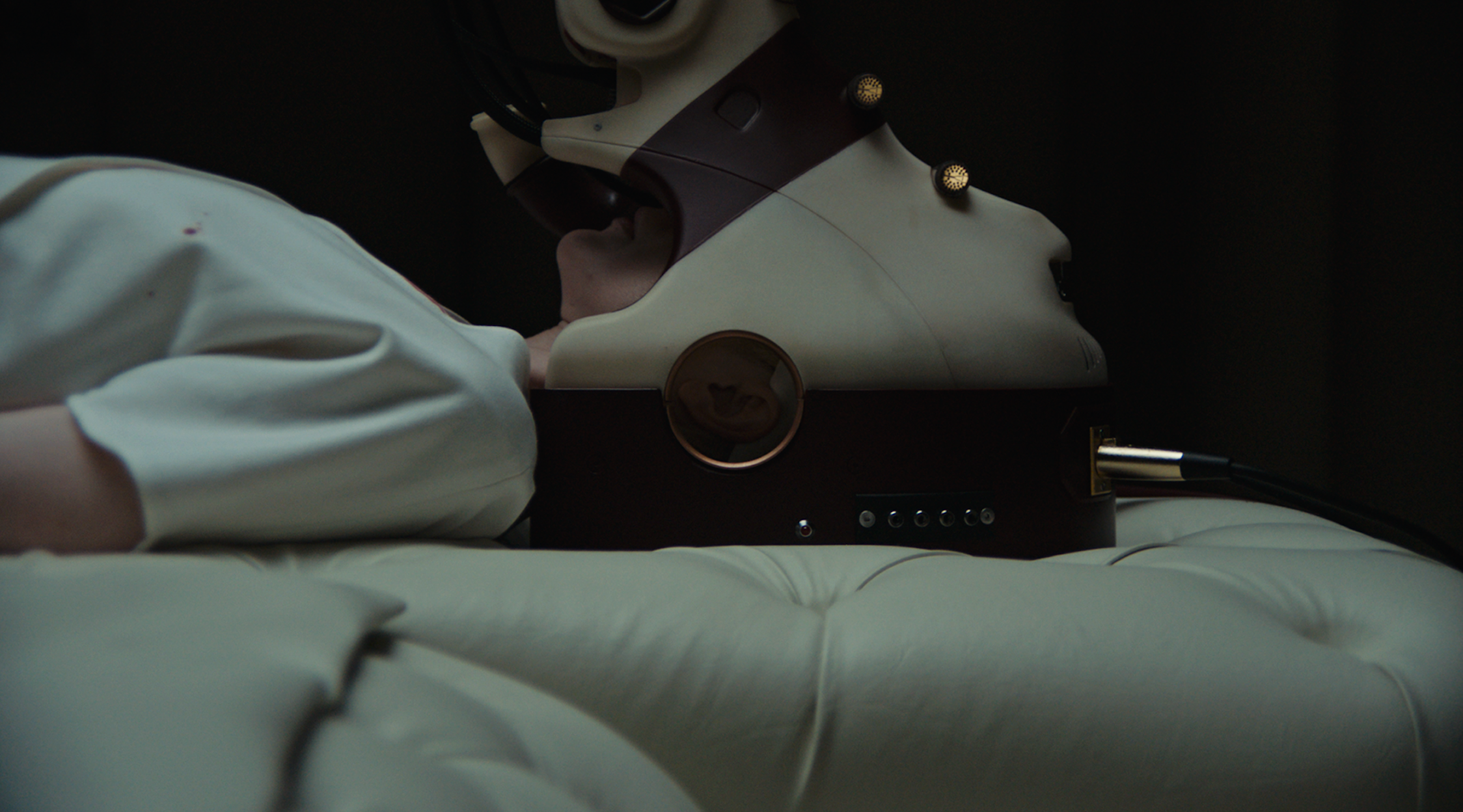 The Antiviral filmmaker's second feature film will be released by the American distributor, while Well Go USA handles the sci-fi thriller's home entertainment release.
American production and distribution company NEON, which distributed Korean filmmaker Bong Joon-ho's Oscar-winning Parasite, has acquired the U.S. rights to Brandon Cronenberg's Possessor.
Written and directed by the Antiviral (2012) filmmaker, Cronenberg's second feature film follows a corporate agent (played by Oblivion's Andrea Riseborough) who works for a secretive organization that uses brain-implant technology to inhabit other people's bodies, leading them to commit assassinations for wealthy clients.
"NEON is a hugely exciting distributor, and I've been eager to work with them for a while now," said Cronenberg in a release. "I'm thrilled they are taking on Possessor in collaboration with Well Go USA, who made production of the film possible."
Produced by Niv Fichman, Kevin Krikst and Fraser Ash from Rhombus Media alongside Andy Starke from U.K.-based prodco Rook Films, the sci-fi thriller made its world premiere earlier this year as part of the Sundance Film Festival's World Cinematic Dramatic Competition.
In 2019, Krikst and Ash were named the co-recipients of the CMPA's Kevin Tierney Emerging Producer Award, a prize that recognizes the talent of early-career feature film producers. The duo previously worked on Antiviral, TIFF Best Canadian Feature Closet Monster from writer/director Stephen Dunn and director Albert Shin's Disappearance at Clifton Hill.
Exec producers on the Canada/U.K. coproduction include Gary Hamilton, Ying Ye and Ryan Hamilton from Arclight Films; Steven Squillante and David U. Lee from Leeding Media; Noah Segal and Adrian Love from Toronto's Elevation Pictures; Simon Williams, Daniel Negret and Vaishali Mistry from Ingenious Media; Dave Bishop; Tony Romanl and Doris Pfardrescher from indie distributor Well Go USA. In 2018, Well Go USA pre-bought the U.S. rights to the feature.
NEON's Jeff Deutchman negotiated the deal with Well Go USA's Pfardrescher and CAA Media Finance on behalf of the filmmakers. Arclight Films is handling the worldwide rights for the title and co-repped the U.S. rights. NEON will release Possessor, with plans announced at a later date, while Well Go USA handles the film's home entertainment release. Elevation Pictures will release the feature in Canada.
Starring Christopher Abbott (James White), Tuppence Middleton (The Imitation Game), Sean Bean (The Lord of the Rings) and Jennifer Jason Leigh (The Hateful Eight), Possessor was produced with the participation of Telefilm Canada and Ontario Creates, in association with Arclight Films and Particular Crowd.
Photo courtesy of Karim Hussain