Frontieres executive director to depart
After six years of leading the genre industry initiative, Lindsay Peters will exit the organization this week.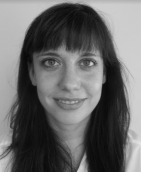 After six years at the helm, long-time Frontières executive director Lindsay Peters has made the "difficult decision" to step down from her post as of April 2nd.
A replacement has not yet been named to lead the internationally known initiative dedicated to connecting genre filmmakers and promoting international coproduction opportunities.
"Through the efforts of my team I am so proud that Frontières now has over 40 films released onto the festival and theatrical-streaming circuits, with an additional 22 Frontières projects currently in production or post-production. The number of connections, partnerships, and collaborations we've helped make happen throughout the genre industry has been immensely rewarding and so important to myself and the team," said the executive in a statement.
A spokesperson for Frontières also told Playback Daily that since this move is happening during a difficult period of time for the film industry, there is currently no confirmed successor for the role.

Organized by Montreal's Fantasia International Film Festival, with the participation of the Marché du Film – Festival de Cannes, since 2017, Frontières has produced three annual events: the Frontières International Co-Production Market held at Fantasia for titles in early financing and development; travelling event the Frontières Finance & Packaging Forum for films at the midway point in their financing; and the Frontières Platform at the Marché du Film – Festival de Cannes, an event targeted towards features in advanced financing and post-production.
Peters, who joined the outfit in 2014, is credited with helping build up a strong international profile for Frontières through partnerships with organizations like the Marché du Film – Festival de Cannes. Additionally, she oversaw and orchestrated the Finance and Packaging Forum, leading various editions in territories such as the Netherlands, Finland and Sweden. Moving forward, further announcements about Frontières will be made shortly.
"In the next few months I look forward to some exciting new career opportunities within the film industry which I look forward to sharing," Peters acknowledged in the same statement. "In the meantime, the Frontières family will keep going strong throughout the industry. Endless thanks to you all for your help in making Frontières such a remarkable success story."