Programmer profile: CBC Kids and YA
The pubcaster is broadening its commissioning remit and forging partnerships with like-minded content makers to build a star system within its digital and linear ecosystem.
Canada's kids industry rejoiced 14 months ago when CBC laid out a new initiative to bolster its presence in the children's and youth space. Among its pledges, the pubcaster said it would refocus its efforts on preschool audiences, as well as branch into content geared toward tween and young adult (YA) audiences.
Here, Playback catches up with senior director of children's content, CBC Kids, Marie McCann, and executive in charge of production, scripted digital originals, Zach Feldberg, to discuss how CBC's newfound focus on tweens and young adult audiences is building a bridge to the rest of the pubcaster's content.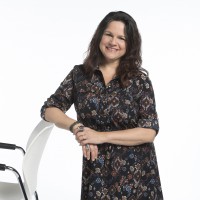 PB: On the kids front, how has your target audience changed? 
Marie McCann: From an offering that was focused a few years ago on a preschool audience, we've grown it now to include up to tweens, roughly 13 years old. The really interesting thing that's happened over the last year is because of Catherine [Tait], Sally [Catto] and Barb [Williams] really putting kids and young audiences front and centre, every department within the CBC has been asking themselves 'where is the young audience finding our programming, and how do they intersect with it?' It's taken some time, but we've really got a more organic approach to attracting those audiences, whether it's in sports, news, YA, digital originals, and of course in children's. We're not creating closed-in content silos – it's really a more organic approach, with kids being part of CBC as a whole.
Are you seeing different behaviours between digital and linear viewership? 
MM: It's definitely a different type of viewing – some of the titles we track do really well on CBC Gem but don't necessarily do so well on the programming TV block. Daniel Tiger's Neighborhood is an example of a preschool powerhouse, especially on Gem.
[Well-recognized] brands are important online. Because the content isn't served up to the audience, they have to go and seek it out. And with parents, when they can recognize a trusted brand, that helps them.
We're also learning new things about how digital and linear work as an ecosystem, and how one drives to the other. For example, we were fortunate enough to land Cottonwood Media's Find Me in Paris, which has been quite a leader on Gem. It's been on Gem for quite some time, and it was doing well, but more recently they decided to pick it up for the Sunday night TV slot. And the windfall there was that the Gem numbers were bumped up by the TV play.
It's also been a bit more than a year since Gem relaunched and rebranded. What have been some of the key takeaways since the relaunch?
MM: Our research tells us that when it comes to scripted entertainment, tweens really do enjoy 22-minute episodes. Endlings [Sinking Ship Entertainment] would be a good example of that. But it depends on the series, the use of the content, and the budget available to us. In the case of a title like sex-ed show About Sex [35 x 5 minutes], that is a digital educational piece that is discovered on Gem, so a short format works because it's informational.
How big is your development slate typically?
MM: Generally, for kids through preschool, we have around 10 projects or less in development at any one time. My team also handles the acquisitions for these age groups, for both TV and digital.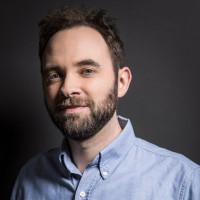 What was the strategy behind the shift into commissioning YA content?
Zach Feldberg: We recognized there was an opportunity with an age group that had been eluding us. That audience was a little younger than the adult-focused digital content we've been commissioning, but older than what we're doing on the kids side. That audience emerged as Gen Z.
We see the target audience as being quite wide – we start in the early teens and then go into mid-twenties. It's not an exact science, but when we think about programs that we want to put into development, that's the lens we're looking through now.
On the YA front, CBC is essentially starting from scratch. How are you programming this entirely new slate?
ZF: We're starting from a place where we don't have a lot of programming for this audience. So, in the case of something like Utopia Falls [launched in February], we know there isn't a lot to put alongside it [right now] that would attract an audience that would be interested in that show. Because of that, we're doing some new things both on the development side and on the acquisitions side.
One example is a partnership with Brat TV [a digital network for teenage girls. Brat TV's YouTube channel has 3.68 million subscribers, and its flagship series Chicken Girls has a YouTube movie with over 25 million views]. We acquired a number of titles from their catalogue, which skews toward an audience of teenage girls and helps to build a larger slate for this demo on Gem.
By working with a series that has really strong Canadian talent, we're trying to create an ecosystem on Gem where you start to see some of the same stars appearing in multiple shows.
For instance, there's a Brat TV show called Total Eclipse [all 10 episodes of the first season have more than 3.5 million views] and one of the stars is Johnny Orlando, who's also in a short-form series we have called For the Record. Suddenly you start to see some of the same faces there, and targeting the same audience. Another is Akiel Julien, who's in both Warigami and Utopia Falls. So, the strategy and the hope is that viewers can grow with these stars as they grow with the brand as well.
Why is the Brat partnership a good fit?
ZF: What Brat TV is doing is really reinventing the television network, and it's so compatible with the ambition we have for what we're doing with our slate. There are a number of other announcements in this vein, but it's a little too early to talk about them. Basically, we're looking at this as a big opportunity to try and reinvent what we're doing. But also to attract an audience by partnering with people that have demonstrated a ton of success in that area.
Overall, how does this YA shift fit into the bigger picture for CBC's content slate? 
ZF: Utopia Falls is a great example of the types of shows we're looking at commissioning. That's a key focus for us now, and we'll start to make that very clear in the year ahead.
What we're building will be a bridge between everything that's happening on the CBC Kids side to the rest of the audience. First and foremost we're asking ourselves "is this a good YA or NA [new adult] title that will appeal to people in their teens and early 20s?" Next, we look at whether it will appeal to Gem's existing audience, but also usher in an audience that isn't necessarily thinking about Gem as much right now.
We're really excited to get the word out and show the range of content we're looking for. This is a very distinct area, and one we think we can really own in Canada. We're really excited about continuing to build it.
This story originally appeared in the Spring 2020 issue of Playback magazine