ProgramBuyer offers free content uploads for MIPTV titles
The screening site will allow distributors to upload content set to launch at MIPTV with no charge to increase their accessibility to international buyers.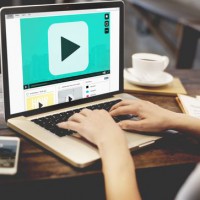 Canadian distributors that were set to go to MIPTV have a new digital opportunity to reach the global market.
ProgramBuyer, a screening site that gives media buyers free access to content in the global market, is giving distributors the chance to upload titles that would have launched at MIPTV with no charge, as of March 30. The feature is available to all previously Cannes-bound distributors, even if they don't have a subscription with the service, and was introduced due to high demand from international programmers looking to bulk up their slate.
The spring trade show, held annually in France, was slated to run from March 28 to April 2, but was forced to cancel due to the novel coronavirus pandemic.
The content is uploaded to a distributor's branded page with tags available to make content searchable for buyers.
Existing Canadian subscribers to ProgramBuyer include Blue Ant Media, Distribution360, Gusto Worldwide Media and Brain Power Studio Rights, while international subscribers include Red Arrow Studios and Beyond Distribution. Distributors that have recently used the program are France tv distribution, Canamedia and Mediterraneo Mediaset España Group. The company has more than 75,000 hours of content from 125 distributors, according to ProgramBuyer co-founder Roz Parker, with plans to introduce more features over the next few months.
"This new feature will help ensure that all the new programming that would have launched in Cannes can still be promoted, supplementing the on-going marketing efforts of the distributors' teams," said Parker in a statement.
MIPTV Organizer Reed Midem has reworked the event to launch MIPTV Online+, a digital market that will run from March 30 to April 2. The online trade show will allow registered MIPTV companies to access content and take part in digital pitch meetings and conference sessions.
Image: Shutterstock