In brief: Cineworld issues layoff notices in the U.K.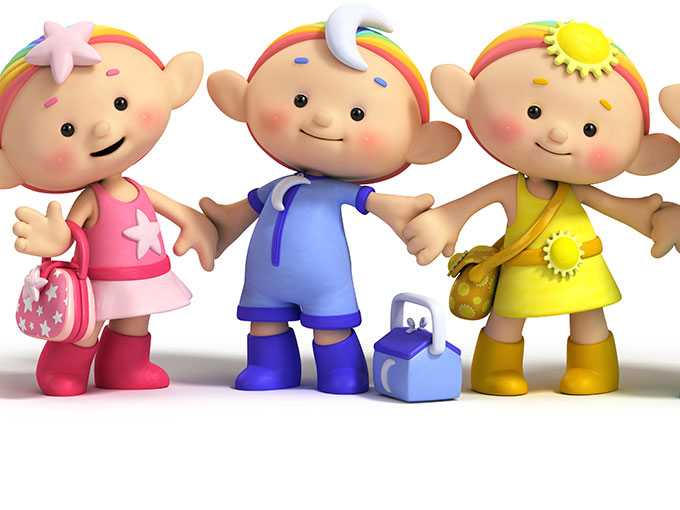 Plus: CBC has made access to Curio.ca free, while Kidoodle.TV has acquired new content and more. (Cloudbabies pictured).
Cineworld issues layoff notices in the U.K.
Cineworld, which says it is still on course to finalize its acquisition of Cineplex before June 30, has announced layoffs at its U.K.-based subsidiary PictureHouse, according to reports.

The exact number of job losses has not been disclosed, though the terminations are understood to be with immediate effect. "With the closure of all our cinemas in the UK, we need to inform you that as part of our measures to try to save the business given the serious difficulties that it is currently facing in light of the coronavirus pandemic, we will not be allocating you with any further shifts from 20th March 2020," said the company in a statement. 
The news comes three days after Cineworld-owned Regal Cinemas announced it was temporarily shutting all 542 of its theatres across the U.S.
Cineplex released an update to the market earlier this week, stating it is working to satisfy all closing conditions of the Cineworld takeover deal on or prior to June 30. Both parties say they are continuing to advance the process to obtain the approvals required to complete the transaction, however the period for the review has been extended through the end of March 2020, with the expectation of further extensions.

CBC makes access to Curio.ca free, Kidoodle.TV adds new titles
CBC is looking out for kids and parents amidst the COVID-19 crisis by providing free access to its educational platform Curio.ca across the country. Available in both French and English, Curio offers streaming access to resources, documentaries, new reports, archival footage and TV and radio programs to primary through to post-secondary students. Additionally, the pubcaster has also extended its CBC Kids programming by an hour on weekdays, with content for ages two to six now airing on CBC from 7 a.m. to 12 p.m.
Meanwhile, both kids news site CBC Kids News and kids show Studio K will continue to operate remotely. Aimed at offering news to Canadian kids between the ages of nine and 13, the site will continue to "publish age-appropriate and informative daily updates on the COVID-19 situation and how it is affecting kids across the country," according to the pubcaster, while Studio K will create relevant original and entertaining original content for kids. It also added that weekly news show Recap – which is published on Friday afternoons via cbckidsnews.ca and broadcast on Saturday and Sunday mornings on CBC and CBC Gem – will continue to operate remotely.
In a release, CBC also highlighted how CBCParents.ca offers various lifestyle and wellness content for families; its kids-friendly content available on CBC Podcasts like The Story Store and Tai Asks Why; and its more than 300 hours of ad-free programming on CBC Gem like Kingdom Force, Molly of Denali, Endlings and Find Me in Paris. The dance dramedy's second season will launch on the platform on April 5.
Meanwhile, Calgary-based AVOD Kidoodle.TV – targeted towards kids 12 and under and their families – has picked up a raft of new titles, bringing its catalogue to more than 20,000 episodes. The new programs added include KIDZ BOP Original Songs (KIDZ BOP); Winx Club, Huntik and PopPixie (Rainbow Spa); Smighties (Herotainment), Numberjacks, Milly & Molly and Get Squiggling (Beyond Entertainment); Dennis & Gnasher and Marvo the Wonder Chicken (Beano Studios); Cloudbabies (pictured), Chickpea and Friends, Shane the Chef and Everyone Loves a Moose (Hoho Entertainment); Pet Superstars, Splash Dance, The Justine Clarke Show and Five Minutes Before (ABC Australia); and Space Yoghurt (ATEM Entertainment).
The Quebecor Fund names Film Production Assistance, Export Assistance Program recipients
The Quebecor Fund has unveiled the three projects set to receive support through the funder's Film Production Assistance Program. The recipients include: Sébastien Pilote's fourth feature film Maria Chapdelaine, produced by Multipix and Item 7, and distributed by MK2 Mile End; co-writers Catherine Chabot and Émile Gaudreault's Lignes de fuite, directed by Miryam Bouchard and produced by Cinémaginaire (distributed by Les Films Séville); and finally, writer/director Julien Knafo's Brain Freeze, produced by Palomar Films and distributed by Filmoption International. Now in its 19th edition, the select few will share $670,000 in funding.
Meanwhile, the funder's Export Assistance Program (EXAP) will invest in CarpeDiem Film & TV. Created in 2014, the program supports export initiatives through funding marketing efforts and the development of audiovisual content adapted for international markets. All told, since EXAP's inception, it has invested more than $8.9 million in 36 export business models with 25 partner companies.
CCTV speeds off with eOne's Ricky Zoom
Chinese broadcaster CCTV has picked up eOne's animated preschool series Ricky Zoom. Slated to launch on March 23 on CCTV-14, follows rescue motorbike Ricky and his bike buddies as they zoom into various adventures.
Since the series launched in June 2019, it has achieved success at home and abroad, according to an eOne release. For instance, in China, Ricky Zoom's debut on Youku garnered more than 100 million views in its first 12 days.
Production on season two of Ricky Zoom is already underway, with the next batch of episodes expected to be delivered in November 2020. Additionally, eOne said it is working with global master toy partner TOMY to present the launch of Ricky Zoom toys, a collection that will roll out in multiple territories and markets. eOne will also present additional licensed merchandise in 2020 and 2021, including books, puzzles and games, arts and crafts, apparel and accessories.
With files from Kidscreen