Canadian Strain's unexpected move to VOD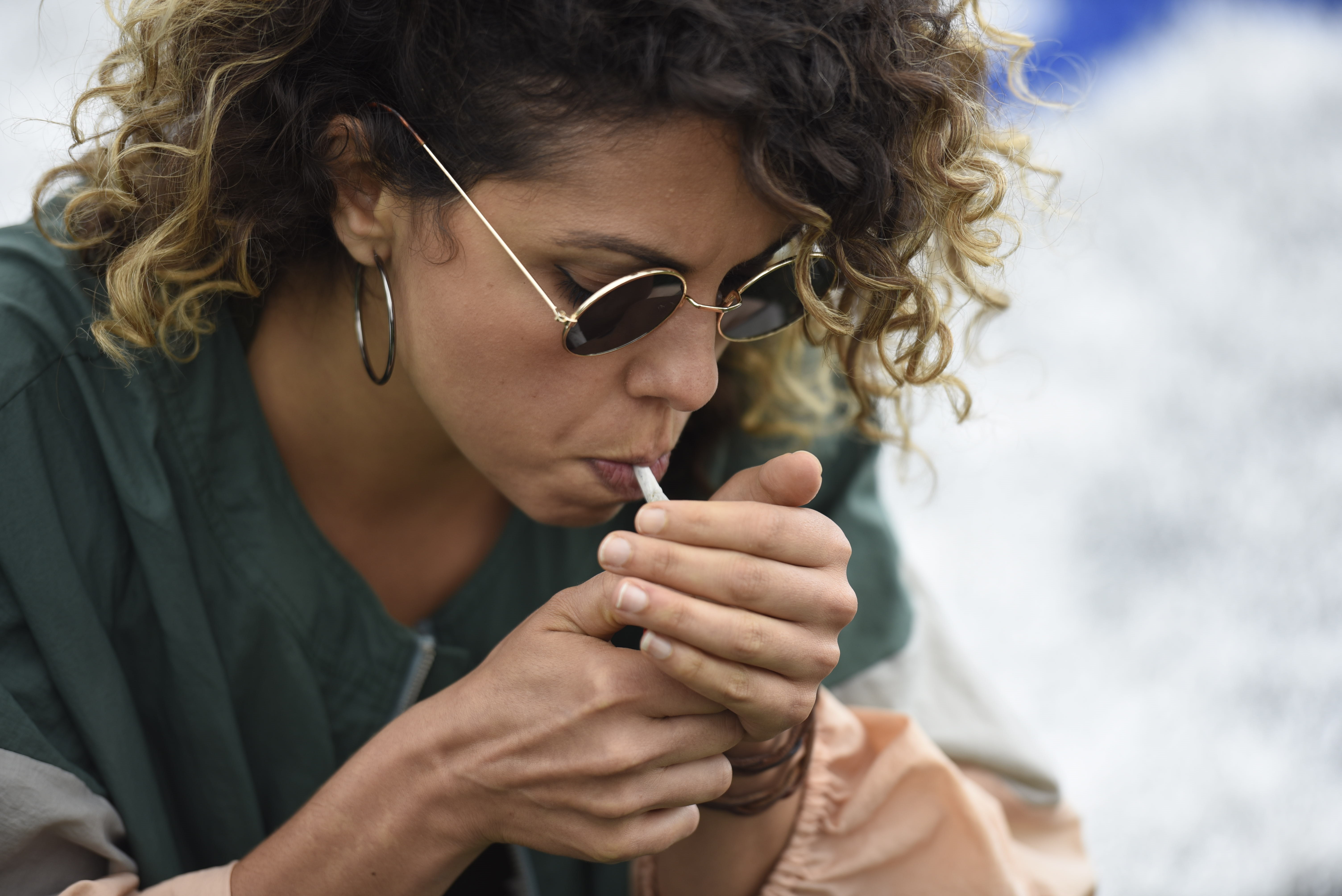 The team behind the cannabis comedy discuss the last-minute distribution change following theatre closures and how the film got off the ground with a $10K budget.
A cannabis-themed comedy is leading the charge for Canadian films to embrace VOD as theatres close nationwide.
Today (March 20) would have been Canadian Strain's theatrical release date, but a rapidly growing global crisis meant the filmmakers – writer/director Geordie Sabbagh and producer Ashleigh Rains – and distributors Pacific Northwest Pictures (PNP) had to quickly pivot to VOD.
"What was happening in the world became bigger than the film, obviously, and the writing was on the wall that theatres would be closing," Rains told Playback Daily.
She produced the film under her We'll Be Over Here Productions banner, which she co-founded with Sabbagh. It stars Jess Salgueiro as a pot dealer who finds herself out of work once the government takes over weed sales following legalization, with co-stars including Colin Mochrie, Naomie Snieckus, Nelu Handa, Benjamin Ayres and Hannah Spear.
Canadian Strain hit Apple and cable VOD services on Tuesday, thanks to a herculean effort from PNP, which "led the charge" to ensure the film would hit consumer screens one way or another, according to Rains. The strategy was implemented before news hit that U.S. distributors such as Universal Pictures would also switch to VOD for their theatrical releases.
The team behind Canadian Strain are well-versed in resourcefulness, having self-funded the film with a budget of $10,000, working before and during filming to meet costs. It was shot over nine days with a crew of only four: a camera operator, cinematographer, sound recordist and a part-time costume designer. While Sabbagh is only credited as a writer and director for the film, he could easily have credited himself as production assistant, transport, craft services, the cleaning crew and hair and makeup. "I got to scrub toilets in front of Colin Mochrie," he says.
This is Sabbagh's second feature film, following A Sunday Kind of Love, which he produced, wrote and directed as part of IndieCan's 10K program that challenged filmmakers to create a film with a $10,000 budget. Sabbagh says learning how to write within his budget and resource constraints was a boon in getting the film off the ground, as well as knowing what you can let go  to still have a quality final product. "It's about being creative with very little, which I don't think is anything very new for a lot of filmmakers," he says.
Sabbagh and Rains self-funded Canadian Strain because they knew there was a limited window to get a film about marijuana legalization out to audiences without falling behind in the cultural conversation. "I knew it had to get made at a certain point to hit that zeitgeist or else we'd lose the opportunity to be the first film to talk about it and be on that forefront," he says.
While it's too early to track VOD success, the producing duo says their knowledge of the domestic and global markets is what gave them the confidence to put their hard-earned money down. "We're not self-funding at a budget where we don't think we have a chance of making our money back," Rains says.
Of course, now with theatre closures and a rising global crisis, the level of uncertainty is growing. However, Sabbagh and Rains say community engagement with the film so far has been positive and the hope is a comedy about the government putting weed dealers out of work will give Canadians a good distraction from the pandemic.
"People want to connect through stories," says Rains. "My hope is once we flatten the curve and the world returns to some sense of normalcy that [audiences] will support artists, filmmakers and talent."
Who else is breaking the theatrical window in North America?
On Monday, Universal Pictures broke the traditional theatrical release model when it announced the animated film Trolls World Tour would arrive digitally on April 10. Other Universal films already released in theatres will be available for digital rental in the U.S. for US$20 as of today (March 20). That includes Elizabeth Moss-starring horror The Invisible Man, horror-thriller The Hunt and an adaptation of Jane Austen's classic novel, Emma.
Warner Bros. has now followed suit, and will release the Ben Affleck helmed The Way Back today. Warner will also move up the digital releases of Birds of Prey and Just Mercy to Tuesday (March 24). Sony's PG 13-rated Vin Diesel helmed superhero movie Bloodshot will be available digitally also on Tuesday (March 24). Frozen II, which hit theatres in November, is now included in the price of a Disney+ subscription three months ahead of schedule.