Making sense of a crisis: industry assesses 'epic' impact of pandemic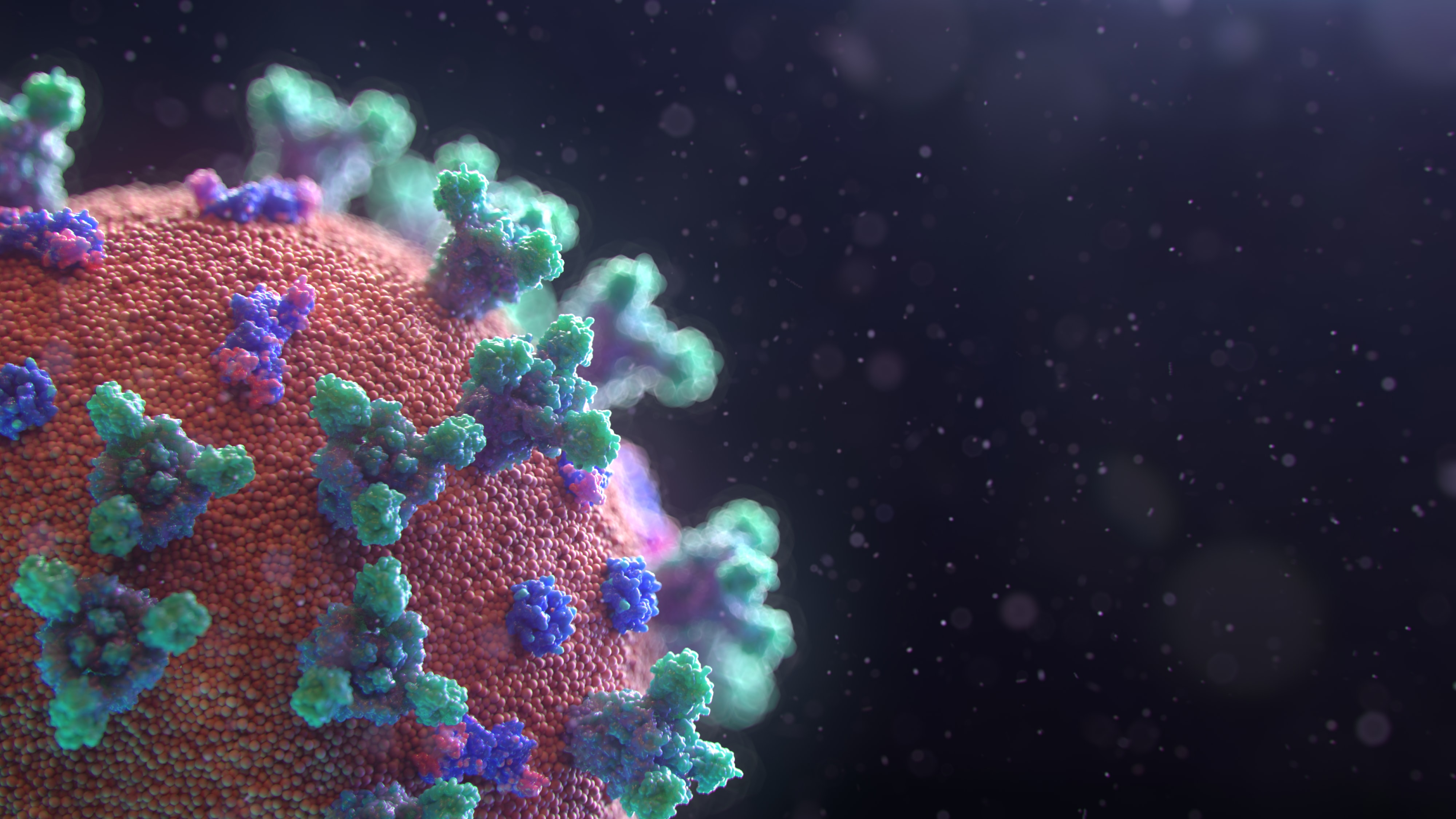 An on-the-ground look at the productions affected by the COVID-19 situation, as well as its impact on Canadian networks, development and long-term sector growth.
A month and a half ago, the Canadian film and TV industry was basking in the afterglow of a recommendations report that held the promise of a brighter future. This week, the sector went dark – and right now it's unclear when the lights will come back on.
With sets and cinemas across the country temporarily closed, businesses at all stages of the chain have been left to count the cost of the crisis and scramble to prepare for both short- and-long term eventualities.
The months leading up to June were supposed to be focused on how the industry could advance its position. Now, damage control is the foremost priority as the sector collectively wonders when the spread of the novel coronavirus will be stemmed and it can return to work.
"We're not going to wake up two Sundays from now and say 'everyone back to work.' Realistically it's more like four, six, eight weeks, and the long-term repercussions are going to be epic," one producer told Playback Daily.
"There is going to be incredible pressure on the public purse for compensation of all kinds, and there's going to be a limited number of people that can be helped. We've seen the spirit of cooperation across the sector, but the reality is that some companies are going to fold, for lack of cash flow, and others are going to have to rob Peter to pay Paul," said another producer.
Inside the decision-making processes of an extraordinary week
As recently as early last week, companies across the country were making on-the-fly preparations to continue as planned, paring down their sets and adhering to a fast-changing list of safety recommendations.
One such prodco was Cameron Pictures, which had been scheduled to start a "slow-burn" prep on March 17 on its new show Lady Dicks (CBC, NBCUniversal), before cameras would start rolling on April 28.
Early last week, the Cameron Pictures team had started making plans to hire a sanitization expert and a medic to be on set full-time throughout its shoot at Toronto's Backlot Film Studios. But as the week wore on, it became increasingly evident that there was no way to ensure people's safety, co-founder and executive producer Amy Cameron told Playback Daily.
The decision was ultimately taken to push the start-of-production date back by two weeks as the extent of the pandemic began to emerge.
The timing of the production shutdown has been bad, said Cameron, but it could have been much worse had cameras already started rolling on Lady Dicks. "The financial ebb and flow in our industry is such that, depending on where you are in the production cycle, you could be in trouble right now. We're a small company of five people and [having to halt production midway through shooting] would be devastating for us," said Cameron.
Canadian projects that have either suspended or postponed production include Wynonna Earp, Nurses, Blood and Water, Unsettled and Departure.
Lady Dicks' situation has been complicated further by the Canada/U.S. border closure, meaning one of its leads, U.S. actor Adrienne C. Moore (Orange is the New Black), will likely not be able to enter the country for some time.
Cameron added that the show's broadcast and sales partners have backed Cameron Pictures every step of the way, and that her team is using the additional time to further fine-tune the scripts, with a view to speeding up the process once filming finally begins. "CBC and the NBCUniversal teams in L.A. and London have been incredibly supportive. The plan now is to get the scripts into such a shape that we'll be able to shoot efficiently and mitigate and absorb some of the cost that way," she said.
No respite for companies formerly owned by Kew
For many of the Canadian production companies that have finally been able to extricate themselves from the Kew Media Group, it's been a case from moving straight from the frying pan and into the fire. In a flurry of recent deal-making following the collapse of Kew, Frantic Films and Media Headquarters were both repurchased by their original owners, while BGM and Sienna Films were snapped up by DATSIT Sphere. Architect Films owners Mike Sheerin and Tanya Linton meanwhile founded a new prodco, the Nikki Ray Media Agency, and then repurchased all Architect's shares and projects.
"It was uncertain in January what was going to happen with Kew, then it was uncertain in February as to whether I was going to get a deal. And now the uncertainty is obvious – what's going to happen to the whole industry," Frantic CEO Jamie Brown told Playback Daily.
Frantic didn't have anything in production as the COVID-19 pandemic caused sets to close across the country last week, but it is scheduled to produce the Winnipeg Comedy Festival in early May. While that production is still very much up in the air, Brown said Frantic's Backyard Builds (HGTV Canada) relies on the gathering of much fewer people, which, he hopes, will mean production is likely to set off without a hitch later in the spring. The project is shot primarily in people's backyards and requires just a small crew and the homeowners – no more than 10 people at any one time. "But you just don't know," said Brown, adding that nobody in the sector is taking anything as a given at this stage.
Keeping an eye on development amidst the chaos
Brown also highlighted the importance of trying to move forward with development, despite the plethora of higher priorities in the short term.
"The worry is that if you spend a few months not doing anything in development, you're going to set yourself back at least three months, and, on top of that, you don't have revenues from production for that much longer," he said.
"And nobody is ordering a show into production in November, so if we don't get projects in front of people, if we don't have robust development, we could miss a turn and find ourselves with nothing for nine months or a year. It's a concern: how do we try to be sensible when we're not certain of our revenues, at the same time as filling the development pipe with good ideas?"
Crisis of confidence for bank lenders? 
Another byproduct of the fallout from the pandemic is a hesitation on the part of Canadian banks to lend toward Canadian production financing, Playback has heard. One source said the banking community is already "skittish" about lending as a result of the ongoing situation surrounding Kew Media, and that this situation could compound that issue. "What does this do to the banks' confidence and willingness to lend?," they said.
Some productions have gone on hiatus which helps with their cash flows, said one banker, who added that they are working with the federal government. Only time will tell what is needed to help their clients get back to work. One welcome change is the tax-grace period for small businesses.
Whether the strain on the public purse could also derail some of the proposals put forth in the Broadcasting and Telecommunications Legislative Review (BTLR) has also been raised by industry members, who are all hands on deck trying to limit the fiscal damage wrought by the pandemic.
Impact on Canadian networks
Canadian networks, which derive a significant portion of their revenues from fall premieres, could also feel the pinch of a protracted production shutdown. For the most part, production has come to a standstill across all of North America's major production hubs. That, according to estimates, includes at least two dozen pilots for the 2020/21 broadcast TV season. The concern, naturally, is that networks won't have enough programming to attract advertisers in the fall if productions can't get up and running within the next two months.
"Your fixed costs as a network continue, but your [ad] revenues are going to go down sharply. That to me is a very serious byproduct of all this. And the longer it lasts, the worse it will become," said Arthur Evrensel, founding partner of Michael, Evrensel & Pawar LLP.
He added that U.S. networks will look to accelerate the delivery process so that there will be new programming to air in the fall. However, if Canadian nets find themselves with a shortage of programming, he said they might look to British and European shows to fill out their schedules.
Meeting Canadian production expenditure (CPE) requirements could also be an issue for domestic broadcasters if productions can't get underway in the spring. A short-gap measure, suggests Evrensel, could see the Canadian networks ask the CRTC for emergency relief. "I think the CRTC would be open to such a suggestion, because you don't want the Canadian networks to be burned by something outside of their control, and to impose regulation that wasn't intended in this environment," he said. At press time, the topic had not been raised with the Commission, according to a CRTC spokesperson.
If the Canadian networks are hurt in the long term, Evrensel also said the number of voices calling for a relaxation on foreign-ownership restrictions could increase, as it would give domestic broadcasters access to both capital and programming.
Planning for what comes next
While anxious days, weeks and months lie ahead, the Canadian sector has proven time and again that it is close-knit and collaborative during hard times. Right now, the industry must work together to provide the government with data on the shows suspended, employees terminated and revenues forgone, said Evrensel, to demonstrate the impact of the situation. "The industry must get ahead of this and work with Heritage and other stakeholders to propose creative solutions and plans for the industry to thrive and grow once we are back operating. We cannot wait for this to end before we start planning," he insisted.
On that front, the Indigenous Screen Office has said it will start tracking lost revenue projections for the Indigenous screen-based industry, while the CMPA is working with its members to try and gauge the impact on the sector. Other organizations are doing the same.
Playback has heard multiple stories of creative collaboration in this time of crisis – stories that we as a publication will tell in the days and weeks ahead. Everyone Playback interviewed for this story pointed to the ability of the domestic sector to adapt and evolve during times of hardship. Now, with never-before-seen constraints placed on the entire content business, Canadian companies will once again be forced to find innovative new ways to keep bringing content to audiences around the world.
"The exciting part of it, for me, is that there are so many smart people having creative conversations in ways that we weren't necessarily having before we were siloed," said Cameron.
Image: Unsplash