Creating community in uncertain times: How industry groups are banding together
Firecracker Department founder Naomi Snieckus and producer-director Stacey Tenenbaum on how their online groups are supporting each other virtually during COVID-19.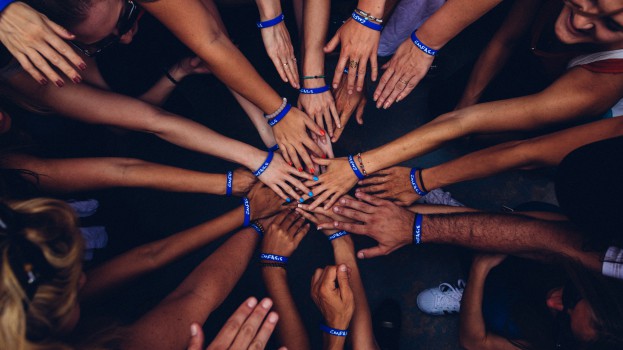 Many productions have been suspended this month with no telling when they will be up-and-running again, leaving the countless crew and other industry members without work. While the Government of Canada has pledged to assist with bridging the monetary gap until work starts again, informal industry groups are also coming together to support each other and create virtual communities during this time of social isolation.
Naomi Snieckus is host, producer and creator of the Firecracker Department, a podcast and company she has been growing since 2016 to give women and women-identifying people a voice and platform to support each other to "take creative action."
The company's associated Facebook group, The Firecracker Department Members Club, has been growing alongside it. What has been a place for the 1,139-strong group to support each other's work and a platform for their stories has grown in scope and importance in recent days, as members are out of work and looking for support and community, says Snieckus. The group has grown by almost 10% in the last 75 days.
"In the arts, it's all contract work, so it's all gone," she says. "We are going to be like a phoenix that burns and rises. Right now it's people banding together and seeing how they are going to make it work."
This week that support has included the first of what is planned to be weekly virtual brunches on Sunday, ending with singer, songwriter and actress Jann Arden jumping on the call and suggesting the idea of a virtual concert, which she hosted on Monday.
"A lot of the team has jumped on to say how can I help? It's been beautiful to see the group spring into action," says Snieckus.
Other initiatives that the group has planned to date include a Firecracker Movie Club virtual movie night on Saturdays and a Firecracker Monologue Group with a free online writing workshop. "We are focused on turning the anxiety and worry into art," she says.
Another group that is banding together to support one another in these uncertain times is the I need a producer / fixer / crew – Canada edition. The community of 52,205 members was founded in 2014 as a resource to connect industry members with jobs during a slow work period in the industry by Montreal-based director and producer Stacey Tenenbaum. Now that many productions are on hold, the group has been supporting each other in other ways, sharing free resources and posting suggestions of work that can be done from home. It has added 479 new members in the last 30 days.
"People have been mentoring each other for free, creating memes to promote the fact that we should be staying home," says Tenenbaum. "The community has been posting things to keep themselves busy and keep their spirits up."
Snieckus and Tenenbaum are both optimistic this time of turbulence will lead to a stronger community on the other side. "Our creative team is resilient," says Tenenbaum. "That will help get us through this."
Image: Unsplash