DATSIT Sphere acquires Sienna Films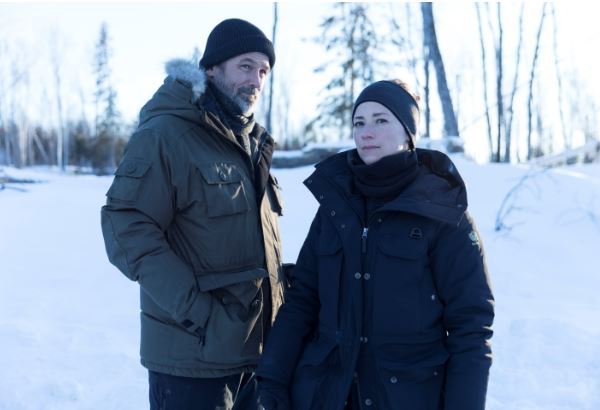 The Cardinal producer becomes the second company that DATSIT Sphere has acquired from Kew Media Group.
DATSIT Sphère is continuing to grow its portfolio of Canadian production companies with the acquisition of Cardinal producer Sienna Films.
The Toronto-based prodco is the second company DATSIT Sphère has acquired from the stricken Kew Media Group, after the Montreal-headquartered company unveiled its purchase of BGM last week.
The deal is still subject to customary closing conditions and financial terms were not disclosed.
With the deal, Sienna joins a stable of DATSIT Sphère-owned assets that includes BGM, Sphere Media Plus, film prodco GO Films, 2D animation firm Oasis Animation and international sales agency Wazabi Films.
For Sienna, founded in 1992 by Jennifer Kawaja and Julia Sereny, the deal sees their company become the latest to exit the Kew Media Group, which was placed into receivership at the end of February. All of Kew's directors, including founder and chairman Peter Sussman and founder and CEO Steven Silver, resigned at the time.
Kew acquired Sienna in November 2017, with Kew paying $2.6 million in cash and $0.4 million in Class B shares. As part of the agreement, Kew said up to $3 million of Sienna's purchase price would be paid as performance payments which were contingent on Sienna achieving certain performance targets for fiscal years 2017, 2018 and 2019.
Over nearly 30 years, Sienna has grown to become a highly regarded producer of scripted drama, with Cardinal (which is heading into its fourth and final season on CTV) and Ransom (Corus/CBS) garnering sales across the globe. Up next for Sienna is the hour-long supernatural drama The Trickster, produced alongside Michelle Latimer's Streel Films for CBC and APTN. The six-episode first season went to camera in North Bay, ON this past fall, with Latimer directing.
"Sienna has always produced stories from diverse creators and filmmakers that take us into highly specific worlds. DATSIT SPHERE is a great platform from which to strengthen and build on the work we have done with our team. Their focus on investing in development is exciting to us," said Kawaja in a statement.
"The addition of Sienna Films to our talented and creative team best known for primetime drama and comedy, Transplant, 19-2, Rumours and This Life, will give us to opportunity to increase our production capacities in scripted television and feature films, for which the demand is growing rapidly around the world," said Bruno Dubé, president and CEO of DATSIT Sphère in a statement.
While Kew was placed into receivership, its production and distribution assets are not subject to insolvency proceedings. BGM, Frantic Films, Media Headquarters, Australia-based Essential and Sienna have all now either been acquired by third parties or have seen their owners buy back 100% of the shares in the company. Meanwhile, Architect Films principals Mike Sheerin and Tanya Linton entered into an agreement to acquire all Architect's shares through their new production outfit, Nikki Ray Media Agency. The companies that remain under the Kew umbrella are TCB Media Rights, Our House Media and Jigsaw Productions.