Wynonna Earp shuts down production in Alberta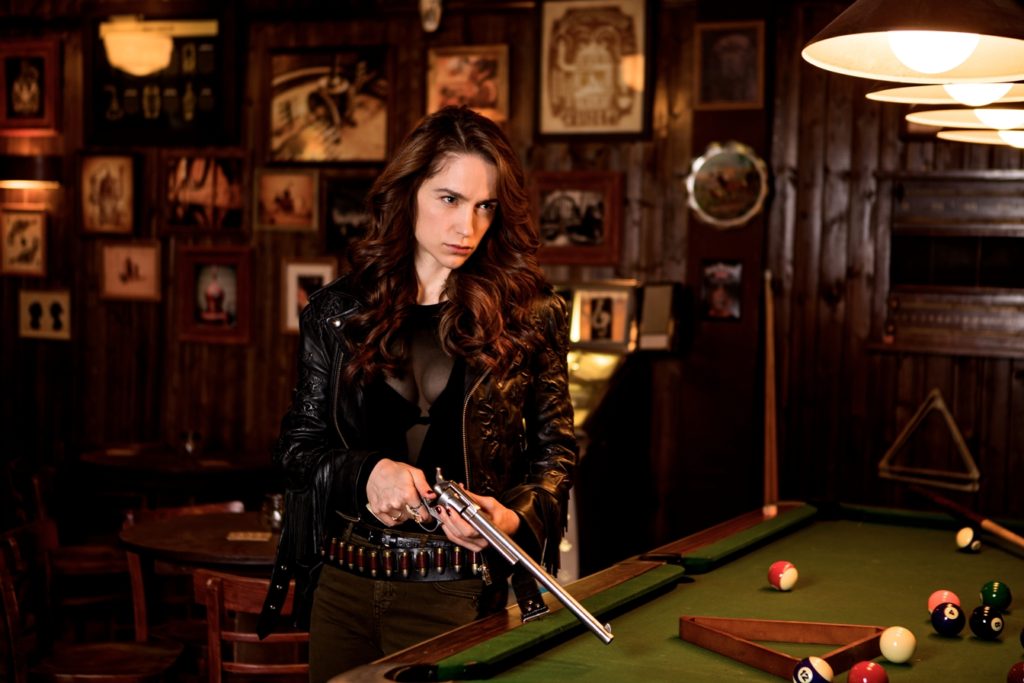 Shaftesbury has also postponed shooting on Departure in Toronto, while Ottawa prepares to announce emergency funds for workers not covered by EI.
SEVEN24 Films series Wynonna Earp (CTV Sci-Fi) is the latest Canadian production to confirm it has temporarily shut down operations in response to COVID-19 prevention measures.
Creator, showrunner and executive producer Emily Andras went to Twitter on Monday evening (March 16) to confirm the show would temporarily shut down production in Calgary on season four. "We are sure this is merely a blip, but we must follow Alberta health protocols. The safety of our cast and crew is of paramount importance to us," she tweeted.
This is the second major production delay to hit Wynonna Earp's fourth season. The season was originally set for production in February 2019 until financing for the series fell through. Fans quickly launched a social media campaign to #FightForWynonna, paying for billboards in New York City's Times Square. It was announced in July 2019 that season four would go back into production in late 2019, with Bell Media's Crave signing on as a production partner and Cineflix Studios coming on board to coproduce, while Cineflix Rights handles international sales.
Meanwhile, Toronto-based prodco Shaftesbury has postponed production on Departure for two weeks as a "precautionary measure," and will reassess the situation following that timeframe to "determine an appropriate start date."
It was previously announced that production on Global series Nurses, produced by ICF Films and Entertainment One, has temporarily suspended, while pre-production on Cameron Pictures' series Lady Dicks has also been postponed. The CW's Riverdale, which is shot in Vancouver, was the first production in Canada to temporarily shut down production, with several U.S.-produced series following suit, including all Netflix productions.
Canadian guilds and unions, such as IATSE, the DGC and ACTRA, have called on Ottawa to promise it will take measures to support workers not covered by EI. Prime Minister Justin Trudeau said the federal government will announce an emergency economic stimulus package for workers to be able to pay rent and grocery bills in the short-term, which is expected to be announced today (March 17).
The Canadian Media Producers Association (CMPA) says it is "working closely" with industry groups and is in regular contact with government officials to "communicate concerns about the potential negative impacts to our sector and production companies."
Meanwhile, the CBC has replaced its Hockey Night in Canada programming with Canadian films following the postponement of the NHL season. The films scheduled for Saturday (March 21) are Any Mikita's Mr. Hockey: The Gord Howe Story and Adriana Maggs' Goalie.
The number of COVID-19 cases in Canada has increased to 424, with 74 in Alberta as of March 17 at 10:30 a.m. EST. Most of those cases (40) are in Calgary, while 12 flights from its international airport have arrived carrying COVID-19 positive passengers between March 2 and March 12, according to the province's chief medical officer of health. Ontario has the most novel coronavirus cases with 177, followed by British Columbia with 103.