Cineplex closes locations, provides Cineworld acquisition update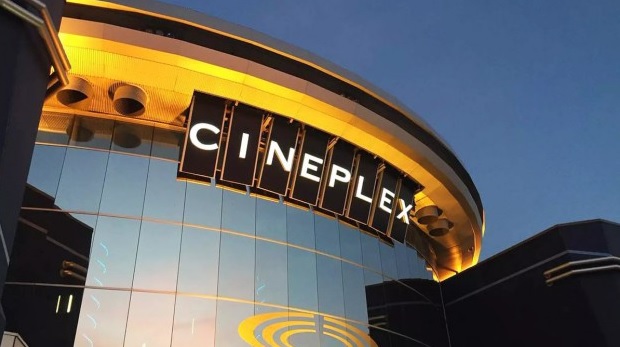 The company temporarily shuttered all 164 of its nationwide theatres 12 hours ahead of the Province of Ontario declaring a state of emergency.
After initially taking the step to halve the capacity in its theatres, Cineplex has since decided to temporarily shutter all of its locations. This came 12 hours prior to the Province of Ontario declaring a state of emergency Tuesday morning, which would have resulted in 64 locations being shut down regardless.
Company CEO Ellis Jacob penned an official statement from the company noting that, given the escalating spread of COVID-19, it would close all of its 165 theatres nationwide until at least April 2. Additionally, it has temporarily closed its entertainment locations, the Rec Room and Playdium.
The company issued Jacob's statement Monday night following a ramp up in closures and reductions of service at various retail locations, QSRs, gyms and entertainment complexes across the country. Over the weekend, all theatres in Quebec were closed, while TIFF Bell Lightbox, Hot Docs Ted Rogers Cinema and Landmark Cinemas have also temporarily closed.
The Cineplex announcement came on the same day that Cineworld-owned Regal Cinemas announced it was shutting all 542 of its theatres across the U.S.
Prior to the closure notice, Cineplex's stock hit a five-year low. While Cineplex and other major chains remained open, the theatre industry was beginning to take drastic steps gradually — from Toronto's Hot Docs and the TIFF Bell Lightbox closing temporarily, to Quebec closing all cinemas in the province on Sunday. As those theatre closure announcements rolled out, cinema stocks worldwide began to drop.
At market close on Monday, Cineplex recorded a value of CAD $9.33 per share. Just one month ago, the stock was valued at $33.79 per share — a high it had been riding since December. The last time Cineplex's stock price hit below $10 per share was in November 2003.
Amidst the closure, Cineplex also provided an update on the status of its previously announced transaction with Cineworld Group, which looked to acquire all common shares of Cineplex for $34 per share in cash. Closing of the transaction remains subject to certain conditions, including the receipt of the Investment Canada Act approvals.
"The impact of the COVID-19 outbreak in Canada and the rapidly evolving reaction of governments and the public to the outbreak have made business planning uncertain for the exhibition and location-based entertainment industries," the statement read. "In response to declining attendance and certain government directed shutdowns of places of public gatherings including theatres, Cineplex is managing its business to reduce expenses in an amount necessary to offset declining revenues so that Cineplex is supporting its business and would be in a position to satisfy the Debt Condition."
Cineplex admitted in the statement that the possibility of prolonged closures could impact the ability of the company to mitigate related revenue decline. In addition, it is also a condition to closing the acquisition that no "company material adverse effect" has occurred. As defined in the arrangement agreement, the definition of a company material adverse effect excludes the impact of certain events and changes, including any change affecting the motion picture exhibition industry and "any outbreaks of illness, provided that such events do not have a materially disproportionate effect on Cineplex relative to other comparable companies operating in the motion picture theatre industry."
The parties report that they are continuing to advance the process to obtain the approvals required to complete the transaction, however the period for the review has been extended through the end of March 2020, with the expectation of further extensions. Cineplex is working to satisfy all conditions on closing on or prior to June 30 of this year.
While both sides have maintained that the transaction will still take place, the economic climate – especially for businesses that rely on the gathering of large groups – has seen many companies put the brakes on business deals that had been in the works before the coronavirus pandemic.
Among them, ProSiebenSat.1 called off its acquisition of Red Arrow Studios. On the Canadian side, Playback has also heard from a number of business entities and individuals that have put all M&A activity, and the launch of new business ventures, on hold indefinitely as they wait to see what things look like on the other side of the pandemic.
Cineplex recently reported a record-breaking quarter, with revenue coming to $443.2 million (up 3.6%), and media revenue representing $69.5 million ($42.2 million in cinema revenue, $9.2 million in place-based revenue). Cineplex has place-based contracts for retail locations such as MEC, retail chains Morguard Investments (which includes malls such as Toronto's Centerpoint Mall, the Cambridge Centre and the New Sudbury Centre) and Ivanhoe-Cambridge (the Oshawa Centre, Vaughan Mills Shopping Centre and Eaton Centre Montreal).
As a result of theatre closures in the U.S., some film and content distribution companies are entering into new SVOD strategies; NBCUniversal announced that it will stream new releases on VOD; Disney also declared that it would make its family-friendly hit Frozen 2 available on Disney+ immediately, three months ahead of its planned SVOD roll-out.
From Media in Canada