eOne suspends production on Nurses due to coronavirus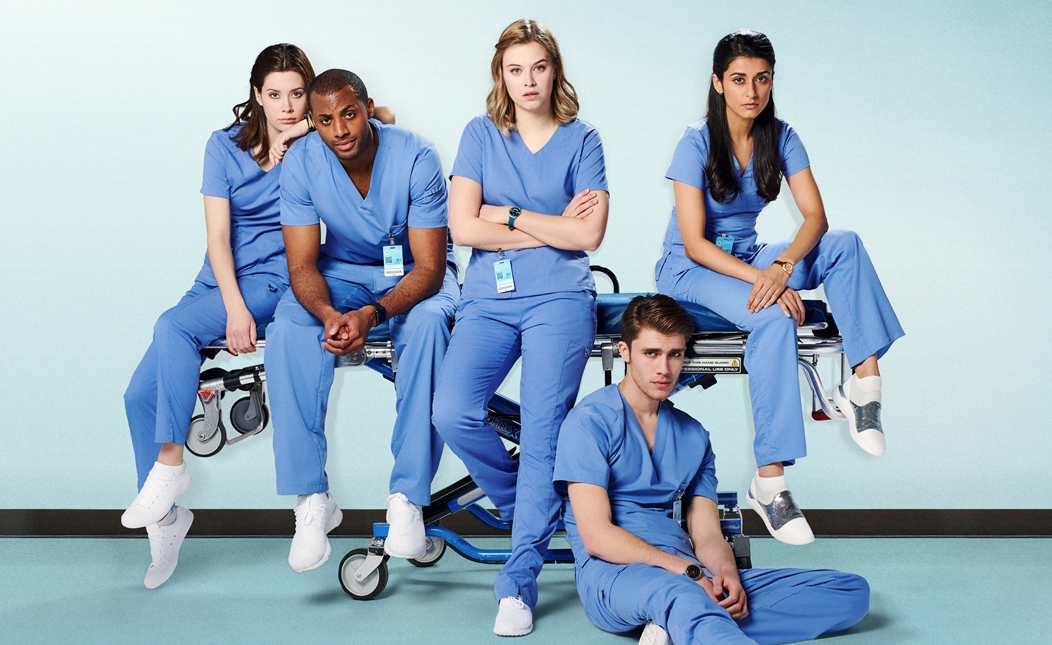 Meanwhile Cameron Pictures is delaying the start of production on Lady Dicks, and other news in a fast-moving situation.
eOne has confirmed that production has been suspended on the medical drama Nurses (Global) due to the coronavirus pandemic.
"As a result of the rapidly spreading COVID-19 pandemic – we have suspended production on Nurses. While there have been no confirmed cases of the Novel Coronavirus (Covid-19) related to the series, production has been suspended to ensure the health and safety of our cast and crew," a spokesperson for eOne told Playback Daily. The Toronto-shot series, produced by ICF Films and eOne, is in the middle of production on a 10-episode second season.
The halt to production comes as a swathe of film and TV projects across North America shut down production in a bid to stem the spread of the disease.

As well, Cameron Pictures, which was due to start production on its hour-long buddy cop drama series Lady Dicks (CBC) on April 28, has confirmed it will push production back by at least two weeks. The pubcaster doesn't have any scripted or reality shows in production currently, though a spokesperson told Playback that conversations are continuing to take place as it heads into start-of-production season in late spring.
Elsewhere, Hulu's The Handmaid's Tale, also filmed in Toronto, announced over the weekend that it is halting production. The suspension means that all productions have stopped at Cinespace Film Studios in Toronto, with Universal's feature Flint Strong also postponing production on Friday evening. Despite the news, Cinespace VP Jim Mirkopoulos said he expects all these productions will return to Ontario.
"Given Ontario's many strategic advantages – and now even a lower Canadian dollar, at 72 cents – we fully anticipate the return of every postponed project after Ontario receives the all-clear from the relevant health authorities," he told Playback in a statement.
Netflix has shut down its productions across the U.S. and Canada, too.
Meanwhile, other companies are moving ahead with productions, monitoring the situation closely and adjusting their operations to enable employees to work from home.
Pinewood Toronto Studios remains open as of press time. "While we do not comment on any productions, in response to your inquiry, I can confirm that Pinewood Group are continuing to follow guidance set out by the Government, and the studios remain fully operational," said a Bell Media spokesperson.
Vancouver-based Thunderbird, which also has hubs in Ottawa and L.A., said Monday it is "fully operational at this time, with all productions proceeding as normal." In L.A., where movie theaters, bars, entertainment venues and gyms have been closed until the end of the month, Thunderbird's entire Atomic Cartoons animation studio is working from home. The company added that it is "implementing a software solution to allow for more team members at [its] Ottawa and Vancouver locations to work remotely." For its "feet on the ground" crews, Thunderbird said it has "adapted the work cycle, allowing for varying shifts to better support social distancing. We are also creating contingency plans in the event that we have to pause production on any of our shows."
Elsewhere, shows filmed in front of live audiences have stopped audience members from attending live tapings. Among them is Global's Big Brother Canada (Insight Productions), which will continue to be produced and broadcast, according to a joint statement from network and production company.
Given the fast-changing nature of the COVID-19 situation, it remains wholly unclear when the halted productions might be able to get back to work. Should the situation continue for a protracted period of time, it also remains unclear how it will affect the programming schedules for domestic broadcasters, both in terms of their domestic programming and international acquisitions.
In the short term however, TV viewership is expected to rise significantly as a growing number of people work from home and self isolate in order to slow the spread of COVID-19. In the U.S., Nielsen has forecast that the pandemic could see a 60% increase in TV viewership. As well, countries such as South Korea reported a 17% uptick in TV usage during the last week of February, compared to the second week of the month.
Last week, a number of productions shut down across the country, including Riverdale and The Flash in Vancouver and Apple TV+ show See, a trio of CBS pilots and Guillermo del Toro's Nightmare Alley in Ontario.
A group of unions and organizations have called on the government to commit to helping contract workers in the COVID-19 pandemic. In a joint letter, the the DGC ACTRA, IATSE and the Canadian Media Guild urged Ottawa to support workers in the entertainment industry who are not eligible for employment insurance (EI) for any loss of work due to suspension of production on film and TV projects.