Deals: Sinking Ship, Blue Ant, Media Ranch, Rezolution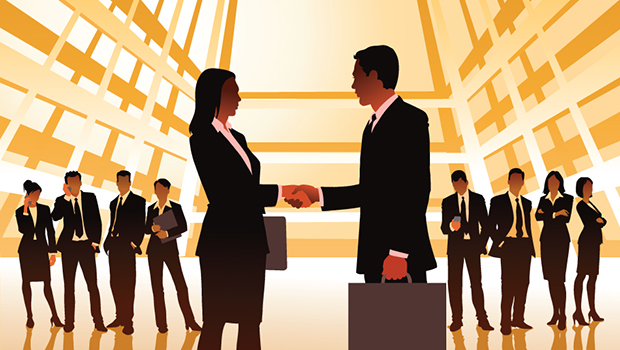 Blue Ant International takes over distribution activity for more than 70 hours of programming from NHNZ, plus more.
Sinking Ship
Toronto-based prodco Sinking Ship Entertainment is turning a page by inking a book deal with Miami-based Mango Publishing to launch the Dino Dana: Dino Field Guide, based on the show. Set to launch globally in May, the book is written by Sinking Ship's executive producers J.J. Johnson, Christin Simms and the prodco's head of research Colleen Russo Johnson. Featuring scientific facts about dinosaurs, as well as illustrations, the book is based on the show about a 10-year-old girl who loves dinosaurs and encounters them in her daily life. Sinking Ship's mixed-media series (52 x 22 minutes) airs worldwide in ABC (Australia), CITV (U.K.), Nat Geo (LatAm and MENA). The brand's theatrical film Dino Dana The Movie is premiering March 21 in North America, with a longer museum window starting in June.
Blue Ant International
Blue Ant International has taken over distribution activity for more than 70 hours of programming from global natural history and factual production house NHNZ, based in New Zealand. Blue Ant Media acquired NHNZ in 2017. The agreement bolsters the company's catalog of specialist factual with titles such as Extreme Animals (4 x 60 minutes), a series that takes a look at the most extreme personalities and behaviours in the animal kingdom; Inside the Pack (1 x 60 minutes) an inside look at the survival skills and power struggles within wild animal packs; and Siberia's Wild Year (1 x 60 minutes), which reveals the challenges animals face in Siberia's unrelenting winter. Other titles include seasons one and two of China From Above (4 x 60 minutes), which takes viewers on an exploration of China; seasons one and two of World's Deadliest Seasons (7 x 60 minutes), which reveals the struggle that species face to survive; Wild Peru: Andes Battleground (2 x 60 minutes), about the animals that live in the country's diverse habitats; and Mexico Untamed (3 x 60 minutes) a series that follows animals surviving in the rugged landscapes of Mexico.
Media Ranch
Montreal-based producer and distributor Media Ranch has secured two more deals for game show format Watch!, inking agreements with Polish TV network Telewizja Polska and Finland-based production company Rabbit Films. Created by producers Dan Munday and John Kirhoffer, the format "mixes emotional and exhilarating world-class performances with a high stakes game show requiring memory skills," according to a release. These two additional deals mean Watch! has been licensed in a total of 12 countries. Last October, Media Ranch closed deals for the show with Bunim/Murray Productions for the U.S., RDF/Fizz for the U.K., Warner for Denmark, ITV Studios for Sweden and Endemol Shine Group for Italy, Spain and Portugal. The release also added that Format Focus managing director Philip Livingstone will act as a flying creative producer for all global iterations of the show.
Rezolution Pictures
CBC has added season one of Rezolution Pictures' series Mohawk Girls to its streaming service. The comedy, which ran for five seasons on APTN, was added to Gem on March 12. It was created and executive produced by Tracey Deer and Cynthia Knight, with Catherine Bainbridge, Christina Fon and Linda Ludwick of Montreal's Rezolution Pictures serving as producers. This marks the first time the series will be available on a CBC platform. CBC recently commissioned a one-hour documentary, titled Searching for Cleopatra, from Rezolution Pictures, Handel Productions and the U.K.'s Arrow Media.
With files from Kidscreen and Realscreen