Wattpad Studios unveils first European hire
Carla Zeller's Paris-based role sees her focus on growing Wattpad's existing European partnerships, as Muriel Rosilio joins the team on a permanent basis.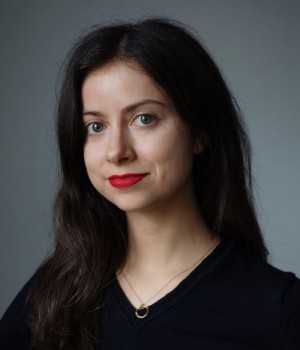 Wattpad Studios has made its first European hire with the appointment of Paris-based Carla Zeller (pictured) as its development executive for the region.
Zeller will focus on continuing to grow the global content studio's existing European partnerships with Lagardère Studios, Bavaria Fiction and Mediaset, as well as building its TV and film slate presence in Europe. Zeller previously worked as part of Paris-based production and distribution company Mars Films' acquisitions and development team. She will report to Wattpad Studios' head of content development and production Eric Lehrman.
Meanwhile, on Canadian soil, Wattpad Studios has also officially added Farrago Media founder Muriel Rosilio to its team as director of business development on a permanent basis.
The former Filmoption International VP of sales and acquisitions first started working for the company just under two years ago "on a consultative basis," according to a press release. Since then, she has been instrumental in securing both publishing and entertainment partnerships in Canada, Europe and Latin America. Based out of Wattpad's Toronto office, she reports to Wattpad Studios head Aron Levitz.
"Entertainment execs and studios around the world have seen the power of our audience-first and data-backed approach to finding and developing new stories," said Wattpad Studios' Levitz in a statement. "We're expanding our team and our global bench strength to keep up with the incredible demand to be part of our vision for the future of entertainment."
These appointments follow the news that Sony Pictures Television (SPT), which inked a first-look deal with Wattpad last year, is in development on two titles based on IP from digital publishing platform. She's with Me and The Last She are the first two TV series to come out of the deal, which sees the duo coproduce original TV content and give the U.S. company a first-look at the up-and-coming stories on its online storytelling platform. Levitz and Lehrman are exec producers on both series, while senior director, content development and production Lindsey Ramey serves as a co-exec producer.
Wattpad Studios currently has 50 TV and film projects in development. In addition to SPT, the company has deals and projects with partners like UCP, Syfy, AwesomenessTV and Picturestart in the U.S.; Wise Entertainment in Brazil and Turner Latin America's Particular Crowd; eOne and the CBC in Canada; Huayi Bros in Korea; and Mediacorp in Singapore. Wattpad and Mediacorp are developing a project which is set to premiere this August, according to a release.