BANFF adds African media mogul Mo Abudu to Summit Series
The EbonyLife founder will discuss her experience as an entrepreneur in a keynote talk aimed at participants of the BANFF Spark accelerator.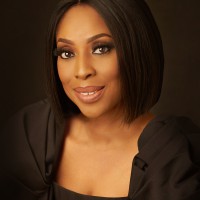 The Banff World Media Festival has added EbonyLife Media CEO Mo Abudu as a keynote speaker for the 2020 Summit Series.
Abudu launched EbonyLife TV in 2006 as Africa's first global Black entertainment and lifestyle channel, which is one of six divisions within EbonyLife Media. Other divisions include EbonyLife Films, VOD service EbonyLife ON, EbonyLife Studios, EbonyLife Productions Limited (U.K.) and EbonyLife Place, a luxury resort in Nigeria. Abudu has been coined by CNN as "Africa's Queen of Media."
"She is a bold and visionary leader in international media and an inspirational figure for entrepreneurs in our sector," said Jenn Kuzmyk, BANFF executive director, in a statement. "In particular we know that her words will be important and guiding for the participants of our new BANFF Spark Accelerator for Women in the Business of Media program, which empowers and trains women who are launching and growing their own companies within the screen-based industries."
"As a film and television studio based in Nigeria, it has been critical for us to tell our own stories, rather than reinforce the outdated images of Africa perpetuated by Western media," said Abudu. "I hope that by sharing my experience, these women will be encouraged to shape their own narratives, forge ahead and keep fighting until they win."
BANFF Spark was announced at last year's festival as a program to give female entrepreneurs mentorship, training and networking opportunities. The first 50 participants have already been announced, and 50 participants for the next cohort will be revealed shortly.  BANFF Spark is supported by Western Economic Diversification Canada and is part of the Government of Canada's Women's Entrepreneurship Strategy.
Previously announced speakers include Netflix chief content officer Ted Sarandos and Minister of Canadian Heritage Steven Guilbeault.
The festival is still on schedule to run from June 14 to 17 as the international film and TV industry copes with the COVID-19 virus, which has led to the cancellation of MIPTV and Series Mania in France and SXSW in Austin, Texas. "We are carefully monitoring developments and taking direction from local and national public health officials and working together with the Banff venues to provide a safe event for all attendees," said Kuzmyk.
The Canadian federal government announced Wednesday (March 11) it will spend more than $1 billion to combat the spread of the virus, with $500 million in support for provinces and territories and $150 million to public health response.