HGTV greenlights Celebrity IOU from Scott Brothers Entertainment
The series will see Drew and Jonathan Scott complete home renos for celebrities from Brad Pitt to Canadian singer Michael Buble, premiering in April.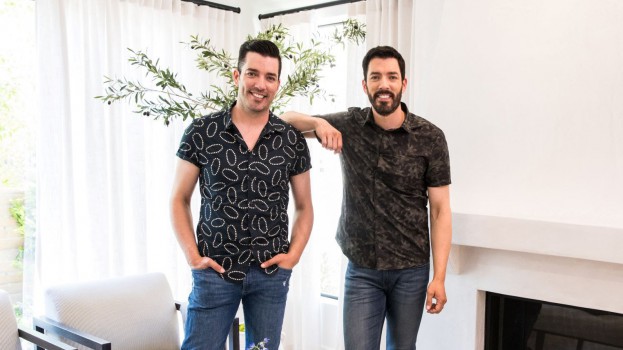 HGTV has ordered Celebrity IOU, a star-studded home renovation series with Property Brothers Drew and Jonathan Scott, under their Scott Brothers Entertainment banner.
The series will bring celebrities such as Brad Pitt, Melissa McCarthy, Viola Davis, Rebel Wilson and Canadian crooner Michael Bublé to the home renovation genre, as each star surprises someone who had a major impact on their lives with a big home reno. It will premiere on April 13 at 9 p.m. ET on HGTV and HGTV Canada.
In each episode, viewers get an inside look at a celebrity's personal life as they work with the Scott brothers on a design plan. They create a customized space that rewards mentors, friends and family members, with such renos as converting a detached garage into a guest retreat, overhauling a backyard, and updating an outdated condo.
HGTV extended its multi-year partnership with Scott Brothers Entertainment in December 2019, bringing it into 2022, renewing series Property Brothers: Forever Home and ordering more episodes of Brother vs. Brother. The prodco is also in development on preschool-targeted animated series Builder Brothers' Dream Factory with Sinking Ship Entertainment.
Image courtesy HGTV Canada