Marie Clements wins big at VIWFF
The Red Snow writer/director picked up the festival's best feature, direction and screenplay prizes.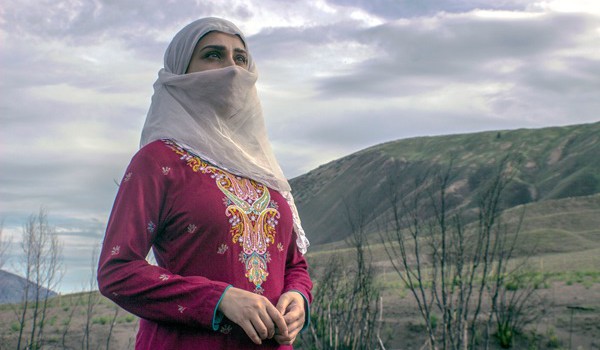 The 2020 edition of the Vancouver International Women in Film Festival (VIWFF), organized by the Women in Film and Television Vancouver, saw Metis writer/director Marie Clements nab a trio of top prizes.
Fittingly distributed at an awards gala held on International Women's Day (March 8), Clements won the IATSE Local 891 Award for Best Feature, the DGC BC Award for Best Direction and the CFA Award for Best Screenplay for her work on her feature Red Snow (pictured).
Produced by Clements, Lael McCall and Michelle Morris, the drama – which will open in select Cineplex cinemas later this week – follows a Gwich'in soldier from the Canadian Arctic who is interrogated by a Taliban commander after being caught in an ambush in Afghanistan. Jonathan Tammuz serves as a co-producer, while executive producers include Giuliana Bertuzzi and Women in the Directors Chair co-creator and producer Carol Whiteman.
The 15th annual festival also saw the Pacific Backlot Award for Best Documentary go to Be Natural (U.S.) from director Pamela Green, while the event's cinematography feature prize went to Marie Davignon for her work on writer/director Nicole Dorsey's Black Conflux. Fiona Curtis also won the Ken Hayward Award for the VIWFF International Screenplay Competition for Small Fires.
The Canadian premiere of filmmaker Doreen Manuel's Unceded Chiefs, which traces the activism of B.C. First Nations leaders who unified to reject Prime Minister Pierre Elliot Trudeau's proposed 1969 White Paper which sought to end the legal distinction between Indigenous and Canadian citizens, earned the Integral Artists Impact Award. Jia-Yin Tsai also won the UBCP/ACTRA Award for Best Performance in a Feature for Heavy Craving (Taiwan), while Take Me Somewhere Nice (the Netherlands) from Ena Sendijarević, saw Ella van der Woude nab the prize for best musical score.
On the shorts side, the Matrix Awards for the top three B.C. shorts at the festival went to: Adhel Arop's Who Am I, Iris Moore's The Evening Thread and Christopher Auchter's Now is the Time. The latter film also saw Sarah Header win the Ron Heaps Award for Best Editing in a Short.
The Elevate Inclusion Strategies Award for Best Short also went to Egg (France) from Martina Scarpelli, while Joanna Kakitek won best cinematography for Border Crossing (Poland). Berenice Piñeros also picked up the Lucas Talent Award for Best Performance in a Short for Amalgama (Colombia).