In brief: Queer Your Stories Film Competition winner revealed
Plus: BritBox hits a million subscribers in North America and Fund MELS, the $1-million production fund for Quebec film, returns for a second year.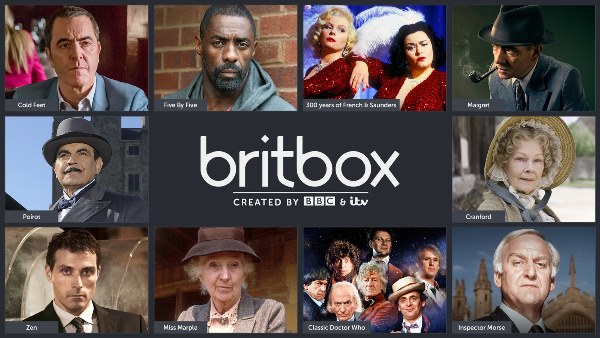 Inside Out, outACTRAto unveil Queer Your Stories Film Competition winner
Inside Out and outACTRAto, the LGBTQ+ Committee of ACTRA Toronto, have unveiled Amanda Cordner and David di Giovanni's Body So Fluorescent as the first recipient of the Queer Your Stories Film Competition. The joint initiative sponsors and finances a short LGBTQ+ film for Canadian unionized actors/filmmakers, with the winning project now set to screen at the 30th Anniversary at Inside Out Film Festival 2020.
"We wanted to create avenues for queer performers to produce and realize their own content, and to support them in their efforts to create queer films. Providing platforms for LGBTQ+ creators is imperative if we are to build an inclusive and reflective film community," said Joanne Vannicola, chair of outACTRAto, in a statement. Body So Fluorescent is described as a film that "cracks open conversations surrounding the appropriation of black femaleness, racism within the white gay community and the boundaries of friendship." The film tells the story of two friends, Desiree and Shenice, go out for a fun night of dancing. However, when Shenice takes things a step too far, Desiree is confronted with who Shenice really is and how Desiree may be the one responsible for her insidious transformation.
BritBox hits 1M subscribers in North America
BBC Studios and ITV's joint SVOD service BritBox has hit 1 million subscribers in North America. BritBox said it has been able to achieve the milestone by tapping into an underserved audience of women aged 45 years and up. "By super-serving this segment of the audience BritBox has gained their loyalty, which is reflected by the low single-digit churn rate, an incomparable metric in today's multi-SVOD landscape," read a statement from the company, which launched in Canada in February 2018 and in the U.S. in March 2017. The British programming-focused streamer does not disclose individual subscriber numbers for Canada.
Fund MELS returns for a second year
Fund MELS, the $1-million fund that provides production support to Quebec feature films, will return for a second year. The fund supports up to 20% of a project's total budget and films must be made on a budget of $1.5 million or less in order to be eligible. In the first year of the program, Fund MELS supported seven feature film projects. The fund covers both feature film and documentaries and support includes equipment rental services, picture and postproduction, and visual effects.