Sarah Polley named ACTRA's Woman of the Year
The Oscar nominee is being recognized for her artistic and advocacy work.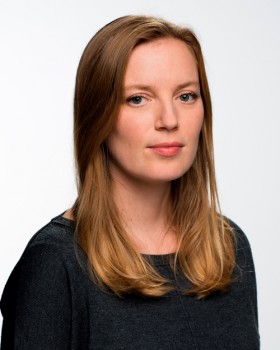 Award-winning writer, producer, performer and director Sarah Polley has been named ACTRA National's Woman of the Year.
Awarded annually, the distinction honours an ACTRA member who excels in both their artistic and advocacy work. She joins past recipients such as Noreen Golfman, Rita Shelton Deverell, Tina Keeper, Catherine Joell MacKinnon and Amanda Tapping.
A past Oscar nominee for her feature Away from Her, Polley's credits include Take This Waltz starring Michelle Williams and Seth Rogen; the documentary Stories We Tell; and CBC/Netflix series Alias Grace, based on Margaret Atwood's novel of the same name. Most recently, she co-directed CBC Gem comedy series Hey Lady! alongside Adriana Maggs and Will Bowes, which made its world premiere at the 2020 Sundance Film Festival.
Polley has been an outspoken activist within the film and TV industry. She previously penned an op-ed for The New York Times regarding the allegations surrounding Harvey Weinstein in 2017 and has also helped support ACTRA, participating in the union's federal election press conferences as well as government lobbying efforts.
"Sarah Polley has made a real difference in the way performers and artists are treated and respected in this country," said ACTRA National president David Sparrow in a statement about the former ACTRA Toronto Award of Excellence winner.  "From her continued support and activism for everyone in our entertainment industry, to inspiring us throughout her successful career as a performer, writer, director and producer, we're thrilled to name Sarah our 2020 ACTRA National Woman of the Year."
Image credit: Denise Cronenberg