Minister Steven Guilbeault to open BANFF
The Minister of Canadian Heritage will deliver a keynote address during opening ceremonies on June 14 as part of his first appearance at the festival.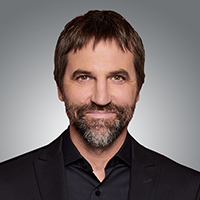 Minister of Canadian Heritage Steven Guilbeault will kick off the festivities at the 2020 Banff World Media Festival (BANFF).
Guilbeault is set to give a keynote address at the festival's opening ceremony on Sunday, June 14. This will be the minister's first appearance at BANFF, as he was sworn in on November 2019 to take over from then-minister Pablo Rodriguez.
"The screen-based, music, interactive and production businesses that make up the creative industries ecosystem are essential to the Canadian economy. I am eager to share my vision for the future of creative industries in Canada with delegates and global leaders at this important B2B trading floor," said Guilbeault in a statement.
"Our sector is in a position to achieve great advances globally and provide a major boost to Canada's job creation, innovation, exports and economic growth," said BANFF executive director Jenn Kuzmyk. "We look forward to working with the Canadian government and all industry stakeholders at this year's Festival and beyond."
Guilbeault previously took part in the opening ceremonies at the CMPA's Prime Time conference in Ottawa, where he discussed the government's plan to table new legislation for the broadcasting and telecommunication acts by June.
BANFF has recently announced that Netflix chief content officer Ted Sarandos will deliver a keynote at the festival as part of its Summit Series. The festival has also revealed the first 50 participants of its inaugural BANFF Spark accelerator, which gives training and mentorship opportunities to female entrepreneurs in film and TV.
BANFF runs from June 14 to 17.