Amazon revives The Kids in the Hall
The reboot of the classic comedy series is Amazon's first original Canadian commission.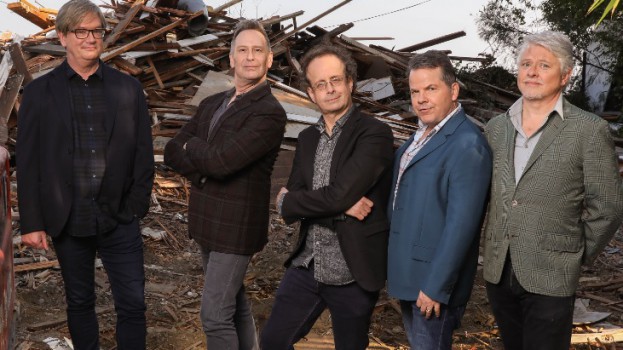 Amazon is reviving a comedy classic for its first-ever original Canadian commission.
The global streamer announced Thursday it has greenlit eight new episodes of The Kids in the Hall, with Project 10 set to produce alongside Lorne Michaels' Broadway Video. The series will air on Amazon Prime Video in Canada and internationally. It will be shot in and around Toronto.
The original iteration of the show debuted on CBC in 1989 and starred Dave Foley, Kevin McDonald, Bruce McCulloch, Mark McKinney and Scott Thompson. All five of the original "Kids" will be reprising their roles for the reboot, which will be executive produced by Saturday Night Live creator Michaels. Project 10′s Andrew Barnsley and Ben Murray serve as co-executive producers.
"We've been investing in Canada for several years and are excited to add to that momentum by making The Kids in the Hall the first Canadian Amazon Original series," said James Farrell, VP of international originals for Amazon Studios in a statement, which also noted that Amazon has filmed 18 original series in Canada since 2015, including Upload (Vancouver), The Boys and The Expanse (Toronto) and Tales from the Loop (Winnipeg).
"The Kids In The Hall are Canadian comedy legends who shaped our collective sensibilities and moved cultural needles around the world.  We can't wait for the world to see what this iconic troupe has in store next," said Project 10 in a statement to Playback Daily.
"Even after 30 years, The Kids in the Hall has retained its brilliance and originality," added Michaels in a statement. "We are happy to be bringing back all of the original 'Kids' for the new series."