Five Qs with: Robin Mirsky
The board of directors' tribute honouree talks how the Rogers Group of Funds has evolved and the decision to open a new envelope with Creative BC.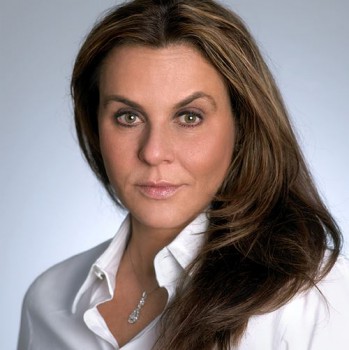 Longtime Rogers Group of Funds head Robin Mirsky will step into the limelight later this month alongside former WildBrain founder and CEO Michael Donovan when the two industry leaders receive the Academy of Canadian Cinema & Television's Board of Directors' Tribute, an award dedicated to celebrating their impact on the Canadian media industry.
Here, Playback catches up with the veteran film and TV executive and former academy vice-chairman to discuss how the funder has changed as well as its recent decision to partner on a new funding envelope.
Playback: Since you started with the organization, how has the Rogers Group of Funds changed or how has your role with the organization changed?
RM: When I started at Rogers back in 1989… we had the one fund, the interim financing fund [known as the Rogers Telefund], which you know a lot of people didn't know about and my job was really to work with the industry and support projects through our little interim financing fund. And then over the years, through various transfer of ownership of applications and benefit packages we were able to start the [Rogers] Documentary Fund. Then when the CRTC created the Certified Independent Production Funds, where we were allowed to redirect 20% of our CMF contribution to our own administered funds, that's when I was able to make The Documentary Fund permanent and that's when we started the Rogers Cable Network Fund. That was in and around 2000, that everything became permanent and we started branding ourselves as the Rogers Group of Funds.
PB: The Rogers Group of Funds has helped support so many different Canadian film and TV projects over the years. Are there any projects you're especially proud of? 
RM: Well, there's a few. Orphan Black for instance, which was an international phenomenon for us is important because it was by far our most successful investment. So that will always have a warm spot in my heart because we recouped all of our investment.
There's another film, Prosecuting Evil [written and directed by Barry Avrich], which is a documentary that I funded two years ago on the life of Ben Ferencz, who is the last living Nuremberg prosecutor. That was especially important to me because it was of historical and even contemporary significance.
[I'm proud of] Tales from the Organ Trade, which was a feature documentary directed by Ric Bienstock, about the illegal organ trade in the world. And then, of course, Hudson & Rex which is shot and set in St. John's and, again, that's been a huge international hit. It's been great with audiences and I think it's one of the best shows we've ever invested in. [Playback note - Hudson & Rex is currently up for Best Photography, Drama for the episode "Blind Justice."]
PB: You're being honoured with the Academy Board of Directors' Tribute and you had been vice-chairman on the Canadian Academy's board for such a long time. What are you proud of from your time with the board?
RM: When the new board was created…quite frankly, the academy was about two weeks away from bankruptcy. And a group of us got together because we realized how important the academy was and through a lot of hard work and a lot of sleepless nights, we saved the academy, we took it out of bankruptcy. That was a proud moment for the board as a group, where we managed to make the academy very relevant again. It's a going concern, and we managed to pull it out of the weeds and make it successful again.
PB: Could you talk a bit about the decision to pull out of the Telefilm Canada Theatrical Documentary Program and instead launch the Rogers + Creative BC Documentary and Factual Development Fund? 
RM: We had been involved with Telefilm for a number of years on that program – and it was a great program… but, I think it was time to evaluate whether or not it was the best way for us to support documentary features, so we decided to take a step back.
Telefilm obviously is still supporting theatrical documentary films, as we are through our Documentary Fund and our Rogers Cable Network Fund, but what we found was our spending in British Columbia had come down significantly because the province had lost a couple of big high-profile factual series and documentaries. We were trying to help jump start factual programming in the province, and I sat down with [Creative BC CEO] Prem Gill at BANFF and we started chatting about it. We came up with this idea that I could leverage our money by partnering with them and allowing their infrastructure to basically manage the program. I have a very, very small staff. There's only four of us. We did not have expertise in development, which is an entirely different process. And by partnering with existing players in the industry, we're able to leverage our funding and do more things.
PB: Is development an area you would be interested in supporting more?
RM: Yes and no, I mean, this is a two-year pilot program, so we've committed to $800,000 over the two-year period. Our biggest problem is: you can't dance at every party. With a fund our size – which is about $8 million a year – we can't be all things to all people. We have to make a decision. Do we want to invest in production or do we want to invest in development? This is a test for us to see how it goes. I think partnering with existing entities in the industry is a very good way of as I said, leveraging our fund and being able to do more because we have a small staff and we're not in a position to be able to grow that staff. I think it's a matter of looking at the size of our fund, looking at the expectations the industry has of our fund and where we feel it's best to allocate that money.