Everywhere you can watch nominated work before CSAs 2020
The Canadian Academy has launched its most comprehensive multi-platform drive to promote nominated content. Here's how you can check it out, both in-theatre and online.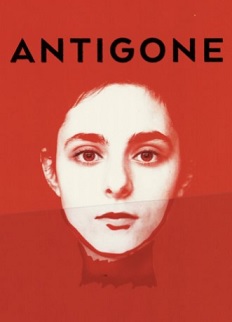 With Canadian Screen Week nestled once more in the final week of March, the Canadian Academy is this year ramping up its efforts to promote nominated work with its largest distribution drive to date.
That drive includes a number of new and expanded partnerships – both in theatres and online – with the Academy calling it the "most comprehensive effort to drive attention of Canadian Screen Award nominated works as organized" in its history.
With that in mind, below is a list of everywhere to watch and enjoy nominated content in the weeks leading up to the most important week in the Canadian film and TV calendar.
Online/streaming
This year, the Academy has forged partnerships with Crave and CBC Gem, both of which have dedicated Canadian Screen Awards collections on their respective streaming services. On Crave, the nominated works include Antigone (pictured), which received seven nods, eOne's Make it to the Moon, Bristow Global Media's Cleared for Chaos. On Gem, promoted titles include Detention Adventure, which was part of a clean sweep of CBC Digital originals in the best web series fiction category.
Elsewhere, the Academy has forged new partnerships with Apple TV+ and the online social networking service Letterboxd, both of which also have CSA collections.
Theatrical
For those still wishing to catch the nominated feature films on the big screen, the Academy is building on the cross-Canada cinema tour it rolled out across the country last year through partnerships with Yukon Film Society, Winnipeg Film Group, Vancity Theatre, Montreal's Cinema Moderne, Calgary's Globe Cinema, Hot Docs Ted Rogers Cinema and Toronto's Paradise Theatre.
Over the next three and a half weeks, the Academy will host a number of screenings including Matthew Rankin's The Twentieth Century (March 8, Cinema Moderne), Richard Bell's Brotherhood (March 17 and 18, Globe Cinema), Nicole Dorsey's Black Conflux (March 20 and 21, Winnipeg Cinemateque), François Girard's The Song of Names (Globe Cinema), Martha Kehoe and Joan Tosoni's documentary If You Could Read My Mind (March 28, Hot Docs Ted Rogers Cinema) and Tasha Hubbard's nîpawistamâsowin: We Will Stand Up (March 29, Hot Docs Ted Rogers Cinema).
How to watch on Screen Week
The Digital Storytelling Gala will be streamed on the Academy's Facebook page on Saturday, March 28. As well, for the first time, the Cinematic Arts Gala will be streamed on CBC Gem, starting 11 a.m. on Sunday, March 29. And of course, closing the show is the Canadian Screen Awards broadcast gala, which begins on CBC and CBC Gem at 8 p.m. on Sunday, March 29.