In brief: Canadians snag prizes in Berlin
Matthew Rankin's Twentieth Century garners more acclaim, MELS adds a new VFX head and WIDC unveils the participants of its Vancouver Career Advancement program.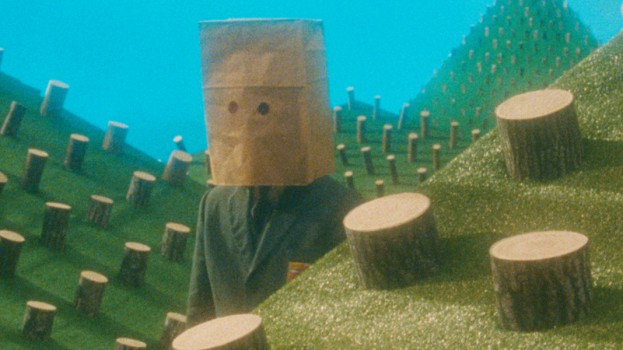 Twentieth Century wins more acclaim in Berlin
Matthew Rankin's Twentieth Century (pictured) is continuing to turn heads as it makes its tour of festivals across the world. The film won the FIPRESCI Jury Forum prize at Berlin International Film Festival this past weekend, following major wins in Los Cabos, Toronto and the Festival du nouveau cinema de Montreal over the past six months.
Also on the Canadian front, Halima Ouardiri's Clebs (Mutts) claimed a pair of prizes: the Youth Jury Generation 14plus – Crystal Bear award for the best short film, and The Special Prize of the Generation 14Plus International Jury. In the Crystal Bear award category, Mathieu Grimard's Goodbye Golovin also received a special mention. 

MELS adds new VFX head 
Montreal-based studio operator MELS has appointed Christina Wise as director of visual effects. Wise, who begins the role today, most recently served as executive director at the Montreal offices of MPC Film. She has previously worked for a number of VFX companies such as Cinésite, MGM, New Regency and Disney, contributing her expertise to projects including 1917, Blade Runner: 2049 and Call of the Wild.
WIDC lifts lid on 2020 Vancouver Career Advancement cohort
Women In the Director's Chair (WIDC) has revealed the directors set for its 2020 Vancouver Career Advancement program, which kicks off today (March 3) during the 15th annual Vancouver International Women in Film Festival (VIWIFF).
Led by WIDC head Carol Whiteman and digital strategist/mentor Annelise Larson, the module will see six women directors develop four feature films and three web projects. This year's cohort includes Anita Abbasi (Saturday Fuego Diablo), Sarah Deakins (Violet), Monica Mustelier (G.O.A.T.), Hayley Gray (Dry Year), Nauzanin A. Knight (All the Wrong Pills) and Anaisa Visser (Mixed). Both Deakins and Gray have been selected to receive WIDC's nomination for Telefilm Canada's Talent to Watch program.
Supported by Telefilm Canada, industry guests attached include Telefilm Canada's John Dippong, Telus Storyhive's Smita Acharyya, Telus Originals' Kristy Assu, Creative BC's Erika Kumar and A71 Entertainment's Susan Curran. Additionally, following the program, each director will develop a strategic career plan as well as three months of follow up coaching from Whiteman.