Kew Media's senior lenders demand repayment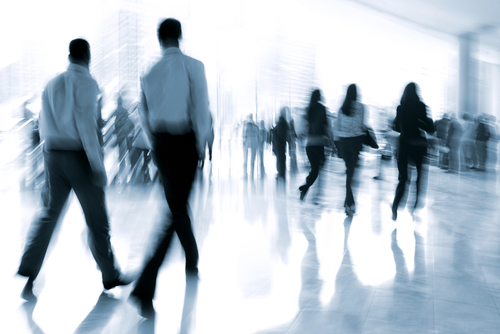 Truist Bank has given Kew a 10-day notice period after which it says it may take further steps.
Kew Media Group's senior lender Truist Bank is demanding repayment of all amounts owing under its senior credit facility.
According to Kew, the American bank holding company (formerly known as SunTrust Bank before it merged with BB&T), has accelerated the maturity date and terminated the commitments under Kew's senior credit facilities, in addition to giving a notice of its intention to enforce security under section 244 of the Bankruptcy and Insolvency Act.
After a 10-day notice period, Truist Bank may take steps to enforce their security, added the statement.
Exactly how much Kew currently owes to its senior lending syndicate is unclear – as is its ability meet the repayment demands – though Kew's most recent financial filing (issued in mid-November) gives some details about the terms of the agreement.
The filing says that in July of 2018, following Kew's acquisition of Australia-based Essential Media (for a total consideration of $31.2 million), its revolving credit and term loan facility was amended. Under the terms of the restated agreement, a syndicate led by SunTrust Bank and including The Toronto-Dominion Bank and Bank of Montreal, provided Kew Media International Limited (a wholly owned subsidiary of Kew) with a five-year US$80 million senior secured revolving facility and a US$20 million senior secured term loan facility credit facility, with an additional US$25 million accordion feature. The report also said the senior secured term loan facility is repayable in quarterly instalments of US$500,000.
The announcement from Kew came hours after it was revealed that Jamie Brown had bought back a 100% stake in Frantic Films. Financial terms of the deal were not disclosed.
Kew's financial issues first came to light in November when it filed its third-quarter financial report, with overall revenue dipping by 5.3% to $47.5 million. Three weeks later, it announced a strategic review to examine options such as selling all or parts of the business.
Since the announcement of the review, company owners under the Kew umbrella have become acquisition targets for a range third-party buyers, while some company owners have also looked to buy their firms back. Frantic is the first of the Canadian subsidiaries to confirm it is no longer under the Kew umbrella.
Kew's other Canadian-owned prodcos are Our House Media, Bristow Global Media, Sienna Films and Media Headquarters. Meanwhile, Kew-owned Architect Films, which is led by Mike Sheerin and Tanya Linton, has seen its staff make a "seamless transition" to a new company called Nikki Ray Media Agency, which is continuing to be involved in the unscripted space. On the international front, it is believed its U.K. distributor TCB Media Rights, which Kew acquired in October 2017, is on the verge of being acquired by a third party.
Image: Shutterstock