Jamie Brown buys back Frantic Films from Kew
The CEO of the Winnipeg-headquartered prodco has personally financed a deal to repurchase a 100% stake in the company.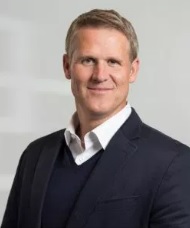 Another company that was part of Kew Media Group (KMG) is departing from the portfolio.
Jamie Brown, CEO of Winnipeg-headquartered Frantic Films, is buying back the company from KMG, having personally financed a deal to repurchase a 100% stake in the Backyard Builds prodco. Financial terms were not disclosed.
Brown will continue to lead the company, and its leadership team, wider staff arrangements and current production schedule will remain unaffected, according to Frantic Films.
Besides the aforementioned HGTV series, other programs in Frantic's slate include The Stats of Life and Still Standing for CBC and the award-winning comedy show Baroness Von Sketch for CBC and IFC.
"After 20 years of domestic and international production success, this marks the beginning of a new chapter for our company," said Brown in a statement. "We're moving forward with an exciting current production and development slate and a new vision for 2020 and beyond."
The news marks the latest development in the Kew Media Group story. The company is undergoing a strategic review process but in the meantime, the media group has already sold a number of its subsidiaries, including L.A.-based prodco Collins Avenue Entertainment. As well, Kew has sold its equity stake in Scotland-based prodco Two Rivers Media and is looking to sell other other production and distribution assets within its portfolio.
Kew acquired Frantic in 2017 for a total consideration of around $7.09 million. At the time, the company also bought four other Canadian production companies: Our House Media, Bristow Global Media, Architect Films and Media Headquarters.
With files from Jordan Pinto