Family Law opens for business
Principal photography for the Global drama, produced by SEVEN24 Films and Lark Productions, begins March 2, with an all-Canadian cast.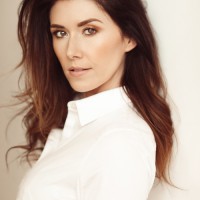 Cameras are primed to roll in Vancouver on Monday (March 2) for production on upcoming Global drama Family Law.
The 10 x 60-minute series is produced by Calgary's SEVEN24 Films and Vancouver's Lark Productions and created by showrunner Susin Nielsen. The pilot episode is written by Nielsen and will be directed by Jordan Canning, who received two nominations for the 2020 Canadian Screen Awards for her directorial work on Schitt's Creek and Baroness Von Sketch Show.
Family Law boasts an all-Canadian lead cast, with Jewel Staite (Firefly; pictured), Victor Garber (DC's Legends of Tomorrow), and The Expanse's Zach Smadu and Genelle Williams. Staite plays a recovering alcoholic who is forced to work at her estranged father's (Garber) law firm while getting to know her half-brother (Smadu) and half-sister (Williams).
Executive producers on Family Law are SEVEN24 Films' Tom Cox and Jordy Randall, Lark Productions' Erin Haskett and Andy Mikita. Entertainment One will handle global distribution, excluding Canada.
This is the second television coproduction between SEVEN24 Films and Lark Productions to go to camera within the last 12 months. The prodco's CBC drama Fortunate Son, which aired it season one finale on Wednesday (Feb. 26), went into production in July 2019.
Corus Entertainment previously announced that a second season of Global medical drama Nurses is heading into production in Toronto in March, with Adam Pettle returning as showrunner.