Whites grows Ontario studio operation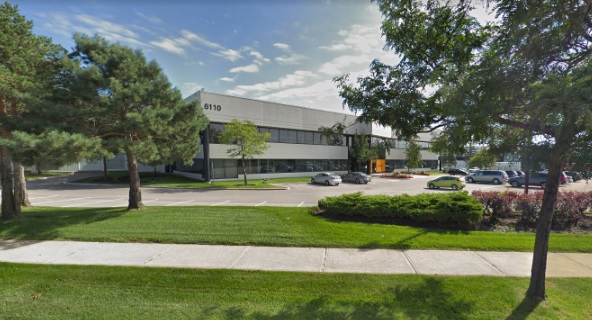 With the company's previously announced Mississauga studio already booked solid, Whites is set to open another space to meet the surging demand.
William F. White International is planning to expand its studio operation in Toronto with the launch of a 181,000-square-foot new space in Mississauga, ON.
Whites Studios Cantay, the company's second location in the Greater Toronto Area, will feature four sound stages, in addition to office space, two carpentry shops, two paint shops, two wardrobe areas and a lunchroom.
The new studio is scheduled to be operational by Q1 of next year.
The announcement of the new space comes nine months after Whites unveiled its intention to enter the Toronto studio market with a site on Edwards Boulevard in Mississauga.
But as streaming services bring more and more production to Toronto, those spaces are being snapped up more quickly than ever. The Edwards Boulevard studio is already booked solid, according to co-chairman and CEO Paul Bronfman, which led Whites to search for an additional location for its clients. (Whites says the Edwards Boulevard studio is not fully operation yet – a client is currently prepping to shoot there, as Whites puts the final touches on the new 151,000-square-foot space).
With studio expansion proving to be challenging in central Toronto, Mississauga has become an increasingly popular region in which to set up shop. U.S. network CBS threw open the doors to a new Mississauga studio last fall (the 260,000 square-foot facility is managed by John Weber and Frank Siracusa) and Century Studio opened a facility there the year prior.
On the west coast, Whites has already built out a substantial studio business, with six locations across British Columbia.
"Whites Studios is continuing its Canada-wide expansion to support increasing production needs. There is a severe shortage of studio space in Toronto in particular," added Bronfman in a statement.
News of the studio expansion comes two months after Whites, for which equipment rental is its primary line of business, was acquired by U.K.-based equipment rental company Ashtead Group. The acquisition will see Bronfman transition out of the CEO role in May, while continuing as co-chairman of the company indefinitely. Under the new structure, five Whites execs and five Ashtead execs will form the executive management team, which will be co-chaired by Bronfman and Ashtead Group CEO Brendan Horgan.