In brief: Podcast Crime Beat gets the TV treatment
Global also expanded its episode order for the latest season of reality series Big Brother Canada, while Toronto's N5 Pictures unveils a new title.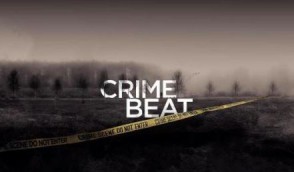 Corus brings an original podcast to broadcast
Corus Entertainment is bringing one of its podcasts to Global for the first time with Crime Beat, premiering March 7. The 13 x 60-minute series is written and produced by Global Calgary crime journalist Nancy Hixt and dives deep into the lives of the victims of high-profile criminal cases in Canada. This is the first Canadian podcast to make its broadcast debut, according to a release from Corus. The podcast first premiered in March 2019 and has been downloaded more than 3.5 million times. The series will feature reporting from Global News journalists and is executive produced by George Browne. Pubcaster CBC has also begun to mine its podcast portfolio for TV, with five series based on original podcasts currently in development.
Global asks for more BBCAN in its eighth season
Global has expanded the episode order for Big Brother Canada season eight as part of the reality series' "supersized" theme. The new season will run for 35 episodes, up six from the previous season's 29. Global's entertainment news series ET Canada will air a one-hour Big Brother Canada preview special on March 1, ahead of the season premiere on March 4 at 7 p.m. ET. The previous season earned three nominations in the Canadian Screen Awards, including best reality/competition. Series prodco Insight Productions was recently hit with a $35-million class-action lawsuit, which alleges that the company misclassified employees as independent contractors.
N5 Pictures lands at EFM with a new film
Toronto-based prodco N5 Pictures is at the European Film Market (EFM) this week, shopping its new feature film Outrun and digital series The Runner. Currently in development with Telefilm, Outrun follows a small town girl who befriends a street racer and is left horribly scarred after a tragic accident. With the help of a local racing legend, she's able to face her fears.
N5 previously showcased The Runner, produced in partnership with The Bell Fund, at Cannes last year. The 10-part webseries created and produced by N5′s Ant Horasanli and Reza Sholeh follows a drug runner who has to grapple with his troubled past while navigating the pitfalls of working for a criminal enterprise in Toronto. According to a press release, the international rights to both projects are available at EFM, which ends today (Feb. 27). Established in 2003, N5 Pictures credits include Gear, which screened at the 2017 Cannes Film Festival, and Rev starring Vivica A. Fox.