Alison Murray gets moving on The Vegas
The Canada/Argentina coproduction sees The Film Farm's Simone Urdl and Jennifer Weiss serve as executive producers.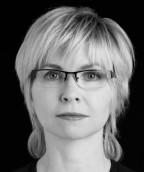 Mouth to Mouth writer/director Alison Murray (pictured) is underway on her latest feature The Vegas.
Produced by Toronto's JA Productions' Jessica Adams and Felicitas Raffo and Pamela Livia Delgado from Argentina-based prodco Cepa Audiovisual, the drama follows a brother-sister duo who go on a trip to Buenos Aires to reconcile their differences. While there, the siblings (played by The Art of More's Raphael Grosz-Harvey and Mother!'s Cristina Rosato) discover the vibrant world of tango and are forced to deal with secrets.
Production kicked into gear on The Vegas in Toronto this February and moves to Argentina this week. The film is expected to wrap this April and does not currently have a distributor on board.
Simone Urdl and Jennifer Weiss from Toronto's The Film Farm – whose producing credits include director Sook-Yin Lee's Octavio Is Dead!, writer/director Darlene Naponse's Falls Around Her and writer/director Atom Egoyan's Guest of Honour – serve as executive producers on the $2.1 million Canada/Argentina copro.
For Murray, The Vegas follows features Caprichosos de Sam Telmo (2011), a documentary about musicians and dancers from a Buenos Aires neighbourhood who take part in the feisty street dance Murga, and coming-of-age story Mouth to Mouth (2005) starring Ellen Page.