Trio of in-development TV dramas advance to MIPTV finals
New projects from LoCo Motion Pictures, Sienna Films and Scythia Films were among 12 titles selected.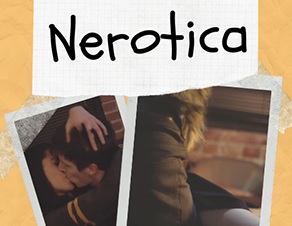 A trio of in-development TV dramas from LoCo Motion Pictures, Sienna Films and Scythia Films/Stellar Citizens have been selected as part of MIPTV's Drama Series Pitch competition.
The projects were among 12 international titles chosen to compete for financing and coproducing partners to help them reach global audiences at the annual content festival in Cannes (March 30 to April 2).
LoCo Motion Pictures' Nerotica (8 x 30 minutes)  is a comedy series about two inexperienced teenagers who write elaborate erotic fan fiction to endure their religious high school, but when one of their stories goes public they gain a following that threatens the community's morality.
For LoCo Motion Pictures, which has built its reputation on acclaimed digital series such as How to Buy a Baby and Detention Adventure, the project is part of its push into the television market.
Historical drama Lisa Howard (5 x 44 minutes) from Scythia and Stellar Citizens is a dramatic miniseries telling the story of one of the most groundbreaking figures in the history of TV news. The companies have secured exclusive rights from the Lisa Howard Estate.
The announcement of the historical drama comes two and a half years after Scythia and Stellar Citizens launched a private fund to jointly develop projects for film and TV.
Meanwhile, Grosse Isle (8 x 60 minutes) is a historical medical drama from Sienna Films and Atomic 80. The project tells the story of a fugitive doctor who is pressed into service on a Canadian quarantine island while attempting to flee British authorities.
For Sienna, the project comes as Cardinal's four-season run comes to an end, and it prepares to launch its latest hour-long drama The Trickster later in the year.