ISO calls for greater Indigenous presence in Canada's communications future
Column: Jesse Wente addresses the need for Indigenous storytelling and the recommendations put forth for the future of the Broadcasting and Telecommunications Act.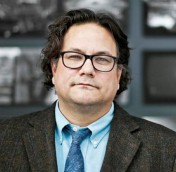 By Jesse Wente
Special to Playback
Canada needs Indigenous storytelling.
The recent events in Wet'suwet'en have reinforced just how urgent this need is.
Storytelling is at the heart of nation building and sovereignty. It's how nations communicate their history, their ideals, their language, their culture and their identity. These are often a blend of truth and fiction, reality and fantasy, but it's all storytelling.
For Canada, the importance of storytelling is evident everywhere, from the nightly news, to museums that display its history, to historical plaques that dot highway exits, to the art created with state support.
The Broadcasting and Telecommunications Act exists as an expression of this importance as well.  Its purpose is to ensure that Canadian storytelling exists on Canadian broadcast bandwidths. This purpose is underpinned by the belief that Canadian stories are important, first and foremost to Canadians, and that an absence of Canadian stories would leave Canadian history, culture and sovereignty, at risk.
It's not only Canada that recognizes the connection between storytelling and sovereignty, as many other nations have similar laws and protections. Indeed, within the recent review of the Broadcasting and Telecommunications act, the panel tasked with reviewing the legislative framework highlights the importance of Canadian cultural sovereignty, and how this act occupies a central role in maintaining it.
This is also why some of this country's cultural leaders, like CBC/Radio-Canada president and CEO Catherine Tait, still draw these connections. In describing the perceived threat foreign streaming services present to Canadian content, Tait compared them to French and British imperialism.
Colonial states and their offspring like Canada, have a deep understanding of the importance of stories to sovereignty, after all, they knew enough to attack Indigenous storytelling as part of their takeover of these lands.
Through legislation like the Indian Act, and amendments to it such as the potlatch ban, Canada systematically attacked Indigenous storytelling, as if it were a threat to its very survival.
When the RCMP created an exclusion zone to keep news media and clan members around Wet'suwet'en prior and during their recent raids, it was a continuation of Canada's attack on Indigenous storytelling, this time, in concert with a direct attack on Indigenous sovereignty. They wished to curtail storytelling. Storytelling that might counter the stories told by the police, or by an oil company or by the country itself.
Thankfully, there were independent media present to chronicle events, and even more thankfully, the Wet'suwet'en understand the importance of storytelling to their sovereignty, and have created their own social media outlets to ensure their story is not silenced.
That Canada was so quick to attack that narrative sovereignty in 2020 should be a scandal that stains its own story for years to come. Yet another act that will require future reconciliation, as it has become clear Canada still very much struggles with truth.
It is well beyond time that the same protections afforded Canadian stories, the same supports provided to ensure Canadian storytelling, be extended to First Nations, Metis and Inuit peoples as well.
Canada needs to understand that Indigenous storytelling is not a threat to its sovereignty, but rather the key to unlocking it. That Canada will never be the nation it aspires to be, without the full cooperation and partnership of the nations that have been here for time immemorial.
The age of consultation is over.
This is why the Indigenous Screen Office calls for the Broadcasting and Communications Act to include First Nations, Metis and Inuit alongside French and English, to ensure that our narrative sovereignty is as protected as Canada's. The recommendation to merge Telefilm and CMF into a single agency alone would not ensure Indigenous peoples have control of the content made in our name. There needs to be dedicated funding, administered and controlled by Indigenous peoples, for Indigenous peoples. This was the intention in creating the Indigenous Screen Office in the first place.
Likewise, strengthening the CBC's public service mandate is a favorable objective, but it should include increased representation and autonomy for Indigenous peoples through a dedicated service in the same manner French and English are currently supported within the CBC. This should also be accompanied by increased support for APTN, the only Indigenous-specific television network in Canada.
The ISO welcomes the recommendation to support universal broadband access. This is a key instrument of democracy, and to have equitable access within Indigenous communities would support their self-sufficiency and sovereignty. A renewed Broadcasting and Telecommunications act will not achieve its goals without universal access.
It's well beyond time that these lands become flush with Indigenous storytelling once again, that our languages flourish, our cultures bloom and along with them, our nations become strong and vital. Not as a threat to Canada, but so we may be the equal partners needed to make Canada whole.
Imagine how the events of the last few weeks in Wet'suwet'en would look if every Canadian knew their stories, knew their history, their language and their culture. Would these events have been acceptable? Would they have looked the same?
I don't think so.
Canada needs Indigenous storytelling, perhaps now, more than ever. It's well beyond time to let our stories be heard. Canada needs to hear them.
The Indigenous Screen Office's mandate is to support Canadian Indigenous screen-based industry through the development, production and marketing of Indigenous content.
Jesse Wente is an Ojibwe writer, broadcaster, producer, and speaker. Born and raised in Toronto, his family hails from Chicago and the Serpent River First Nation. He has been a culture critic on CBC Radio's Metro Morning for over twenty years. In 2018, Jesse became the first Director of the Indigenous Screen Office. Jesse is currently co-producing a screen adaptation of Thomas King's best-selling book, The Inconvenient Indian. Jesse currently serves on the board of directors for the Canada Council for the Arts. In 2017 he was named the inaugural recipient of the Reelworld Film Festival's Reel Activist Award. Jesse is currently working on his first book for Penguin Random House Canada.