How the Academy is evolving alongside a fast-changing industry
Programming VP Louis Calabro chats with Playback about staying ahead of industry trends and how holding Screen Week in late March is boosting the profile of its nominees.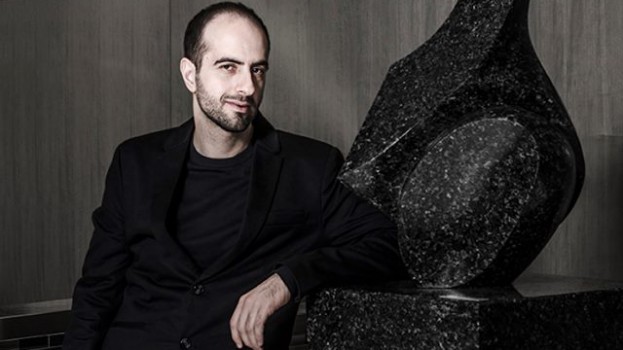 Through 12 years with the Canadian Academy, Louis Calabro has had a front-row seat for the seismic shifts that have taken place across the Canadian production sector. Of course, the Academy has also changed immensely in that time as well, reacting to industry trends and industry feedback and attempting to stay ahead of changes on the horizon.
Here, the organization's programming VP chats to Playback about how the Academy has evolved to keep pace with industry trends, and what he sees in 2020 and beyond.
How has the Academy's focus shifted in recent years? 
When I started in 2008, as an assistant on the Gemini Awards, our mandate was to promote, celebrate and recognize. Now, 12 years on, I'd say we're an organization that still does all of that, but we've added a huge component of what we do every day, which is to invest in the future by developing talent and inspiring the next generation in different ways.
When I talk about investing in the future, it's literal in the sense that we put money into our programs, with different partners, award grants and cash prizes amounting to almost $400,000 per year for new work.
The programming element is so big it cannot be understated – aside from the awards, of course – such as our filmmaker programs, Music Video Production (MVP) Project, Prism Prize music video sidebar and our women's directors program, not to mention the professional development events we do. We do an event almost every week, whether it be screenings, panels, showcasing of new tech and other things. The focus on that programming has increased quite drastically over the years.
How has the Academy evolved alongside the industry? 
When we brought the [Gemini and Genie] awards together and created the CSAs, we were anticipating this blurring of the lines between film and TV. Storytelling is top on everyone's list now, and however the stories are told – whether on streaming, conventional or cable – it's about the strength of the story.
We started to see a lot of overlap in Canada, with film directors suddenly working in episodic and vice-versa. So we felt like it was a strategic move when it came to our membership, and one that allowed us to really celebrate all of them at the same time. They were all trying to do the same thing, essentially which is tell a story. I don't think it makes as much sense now to refer to somebody as a film person or a TV person. There are still people that only work in one, but for the most part there's overlap. I think we were ahead of the curve when it came to that.
Why did you push Screen Week back to the end of March? 
The simple answer is: to give more lead time to promote the nominated work. It's about an eight-month process to get to the actual show, from the moment we start taking submissions, so there's a lot of time given to processing entries, putting juries together, setting up our website, preparing press releases and so on.
However, we also want to give enough time to the people of our country and beyond to hear about this work and celebrate it. So when we pushed it back – even by a month, like last year – we were able to do the Screen Arts Festival, where the Academy partnered with different cinemas across the country and showed the nominated work around the country. So, if you hadn't had the chance to see it at a festival, the extra few weeks meant you did. That was something that couldn't have happened if the show was in early March. Basically, it opens us up for another few weeks of promotion, and this year we'll do the same type of thing – we're partnering with organizations across the country. Rather than going to book a cinema and show a film, we're actually going to partner with organizations and have them program some of the nominated work. That's the simple answer.
What has the feedback been like to the late-March Screen Week slot? 
Everyone who makes work in this country would agree that the more people that are pushing out their story about their work is important, and so the extra lead time is needed. In the end we just want to deliver a product that we're proud of. This gives us time to put more thought into the show, get the writers on the right page, get the talent into town. It's less of a crunch.
Does the Canadian Screen Awards of 2020 line up with the vision you and the team had when you merged the Gemini and Genie Awards in 2013? 
It does. As an Academy team, we knew the brand would get stronger if we really thought about a change. We knew we could do more beyond the awards, and it coincided with a time when the executive team was really thinking critically about everything we did. Before we put the Genies and Geminis together and focused on one week of events, there was no room to do any other programming, so it really opened the rest of the year up. We started filling those months with programming, and then we thought 'let's keep going' and we found a way to do programming throughout the year.
It also helped create a festival atmosphere with the week. We talked a lot about that and I really think we've managed to create that. Now we've got a fully functioning members lounge, five days of Screen Week filled with programming, and that's on top of the award shows, screenings and executive events. These things have strengthened the brand, and made room for the programming.