How Sphere Media Plus and Bell Media brought Transplant to life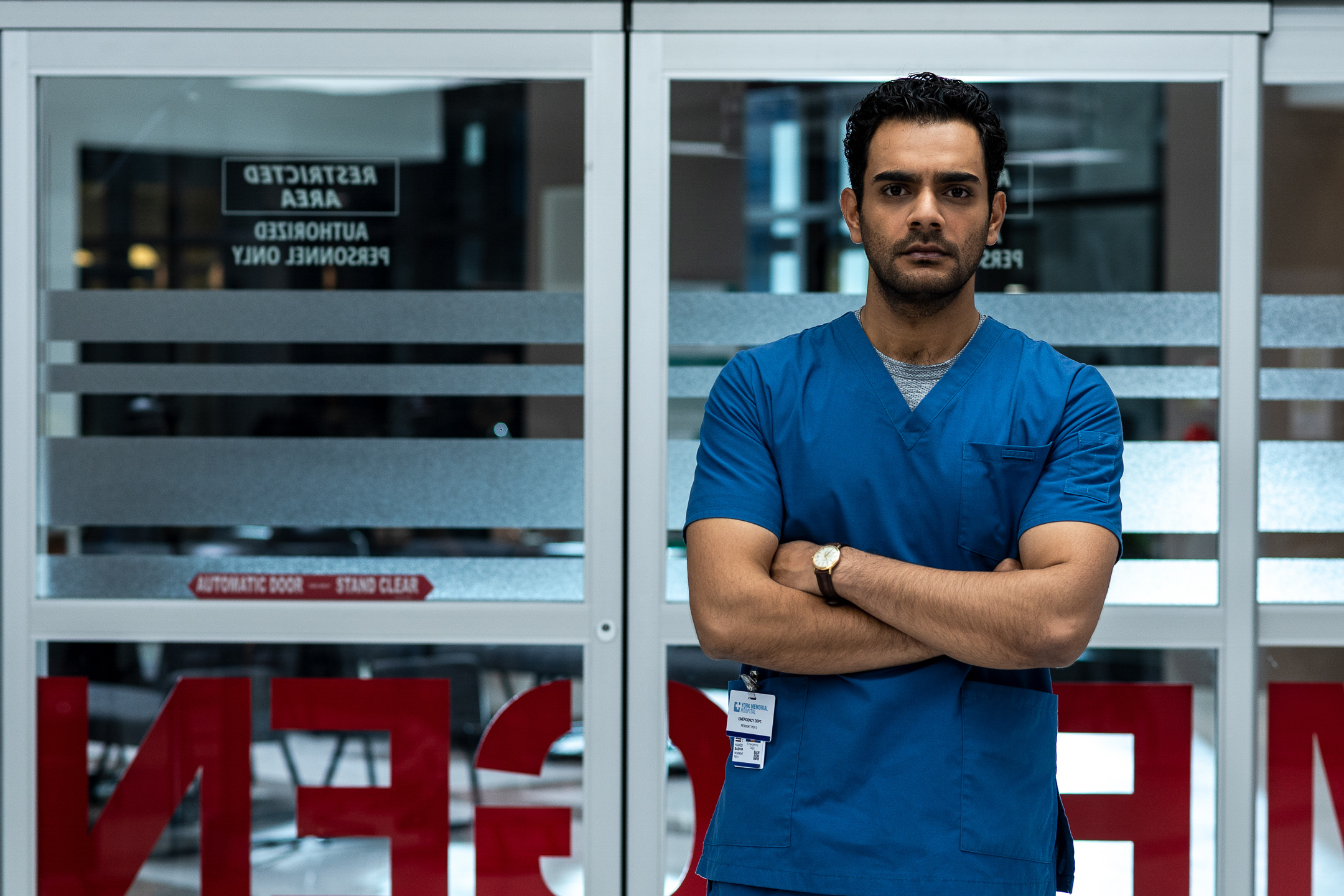 The evolution from a pitch concept based on producer Tara Woodbury's family history to CTV's newest Canadian prime time original medical drama.
CTV is introducing a new drama to Canadian audiences with Transplant, a medical procedural with a modern twist, set to premiere today (Feb. 26).
The series stars Hamza Haq as a Syrian refugee who gets the opportunity to work in emergency medicine at a Toronto hospital after a chance encounter with one of its top doctors.
While its story of starting your life and career over may be universal, its origins are drawn from the personal life of one of its producers.
Tara Woodbury, Sphère Média Plus' VP of development, told Playback Daily she was interested in exploring a story about the immigrant experience in Canada, inspired by her own family, who had adopted a Sudanese refugee. She pitched the concept to Joseph Kay, who came on as the show creator and eventual showrunner, and through research of modern immigration stories and consultation work, they landed on an idea about a Syrian refugee looking to start over in Canada.
"We were both interested in fractured identities and the immigrant experience," she says. "It was just so quintessentially Canadian."
Enter Bell Media.
Woodbury and Kay got word that the broadcaster was interested in launching a hybrid medical procedural for CTV after seeing the ratings success with The Good Doctor, which follows a surgeon who is on the autism spectrum.
"[Medical procedurals] are the breeding ground for the kind of elevated writing and heroic character-driven kind of stories that CTV is looking for, that's set in a world of optimism," says Mike Cosentino, president, content and programming at Bell Media.
The two created a pitch that merged the drama of a medical procedural with the story of Bash, a Syrian refugee starting over in Toronto, acting as both a father and brother to his young sister, and brought it to Corrie Coe, SVP, original programming, and Tom Hastings, director, original programming, drama, in May 2017. "Our verbal pitch is almost identical to what viewers will see on screen," says Woodbury.
Woodbury says development on the first season of Transplant felt like a very traditional model, with both Bell Media and global distributor NBCUniversal International Studios delivering feedback throughout the process. The creative investment from both companies has driven momentum for the series, with NBCUniversal bringing Transplant to the global market and Bell Media delivering a big push in marketing the series to its Canadian audience.
Cosentino says a Bell Media original drama like Transplant gets the "highest level of support" in terms of promotion, which began more than a month ahead of its broadcast premiere. The marketing campaign has included a two-minute spot during the Super Bowl and a digital preview of the first seven minutes of the pilot.
Transplant will also benefit from CTV's successful Wednesday night lineup, slotted between competition series The Masked Singer and new drama Stumptown, which consistently bring in more than 1 million viewers each week. It's that momentum that Bell Media is banking on to create CTV's next hit drama.
Image courtesy of Bell Media